James Hardie Fiber Cement Siding Installation in North Shore Chicago Area | AB Edward Enterprises, Inc.
AB Edward Enterprises, Inc.  is a trusted contractor for James Hardie Fiber Cement Siding installation in the North Shore Chicago area. We provide quality workmanship and competitive pricing on all of our siding replacement, repair, and installation services. Contact us today: info@abedward.com / (847) 827-1605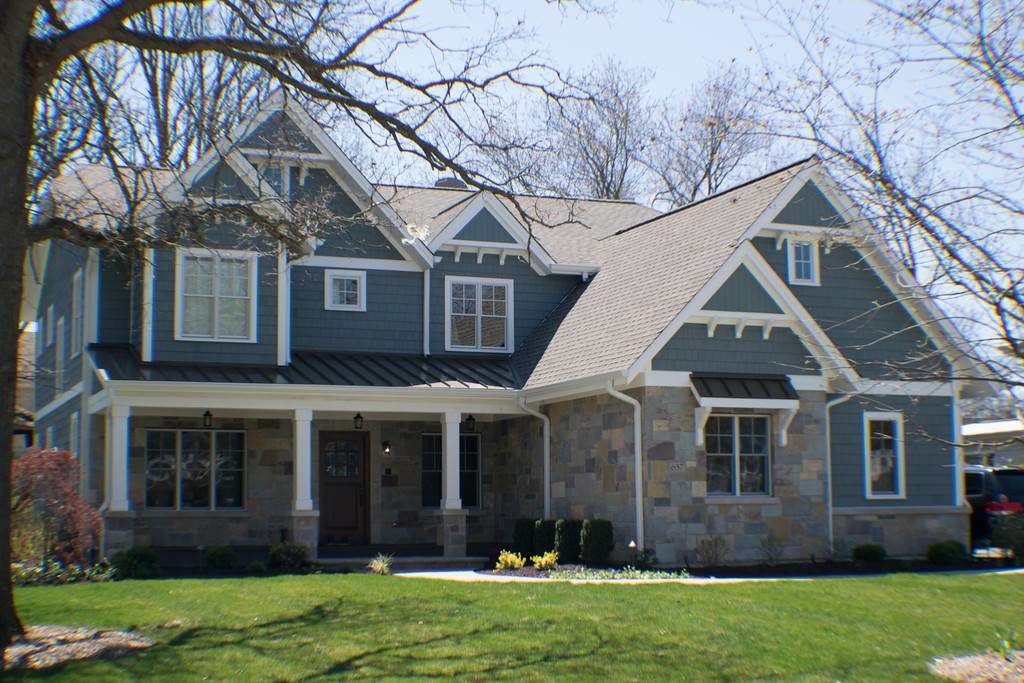 Whether your dream house is a classic Colonial, ladylike Victorian or handsome Craftsman, our diverse and detailed product selection will help you create a historically accurate, architecturally correct and flat-out gorgeous home.
James Hardie Siding has the same warm, authentic look as cedar shingles, yet it resists rotting, cracking and splitting. It's beautiful as a primary siding or as a complement to other styles of James Hardie® siding. Our shingle siding panels come in a variety of decorative edges, and expedite installation in larger areas.
Innovation is vital to maintaining James Hardie's pre-eminent position in the fiber-cement industry. Consequently, they invest heavily in research and development, with a special emphasis on product quality and production efficiency to develop durable and low maintenance siding products, backer-board and pipe.
James Hardie Fiber Cement Siding: Free Estimates (847) 827-1605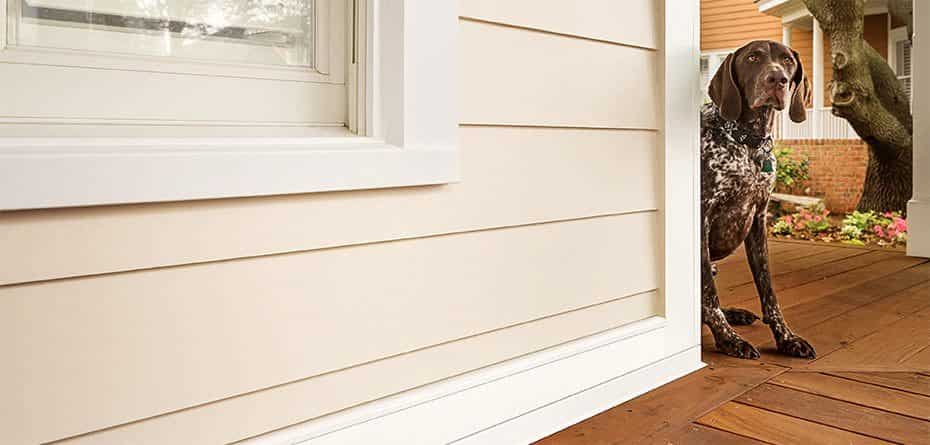 Hardie Plank Lap Siding
Not only their best-selling product, it's America's most popular brand of siding. James Hardie Lap Siding creates a timeless design with a full spectrum of colors and textures.
USE IT FOR: Lap siding is a classic look that crosses over many architectural styles.
[View Hardie Plank Lap Siding]
Hardie Shingle Siding
Get the authenticity of cedar shingles with the strength of James Hardie. Better than the real thing, it resists rotting, curling, warping and splitting.
USE IT FOR: Looks great on Cape Cods and cottage-style homes. But if you like the look, don't limit yourself. Use HardieShingle® siding to highlight a gable or accent the top half of your house.
Hardie Panel Vertical Siding
Combine with HardieTrim® boards for a rustic board-and-batten look. Or, go for the more minimalist look of simple vertical lines.
USE IT FOR: Works well with farmhouse-style or modern homes.
[View Hardie Panel Vertical Siding]
Hardie Trim Boards
Accentuate corners, columns, friezes, doors, windows and more. Add that final flourish to your design statement.
USE IT FOR: Trim provides a great way to introduce colors, whether contrasting your primary house color, or using a darker or lighter shade.
Hardie Soffit Panels
Reinforce the vulnerable gap between eaves and exterior walls to protect your home from moisture and pests For complete confidence, take that extra step.
USE IT FOR: For complete confidence, use James Hardie products to wrap your entire exterior.
Artisan Collection
The added thickness of these boards cast deep shadow lines across your home's exterior for added dimension and drama.
USE IT FOR: Perfect for creating a sense of luxury and historical accuracy for any style home.
Here are a few more articles we are recommending for you.
Are you in need of a repair or replacement?
Are you a previous client of ours? We would LOVE to hear your feedback!
Read some of our latest reviews online: