Cedar Shakes - North Shore Prime Resawn Shakes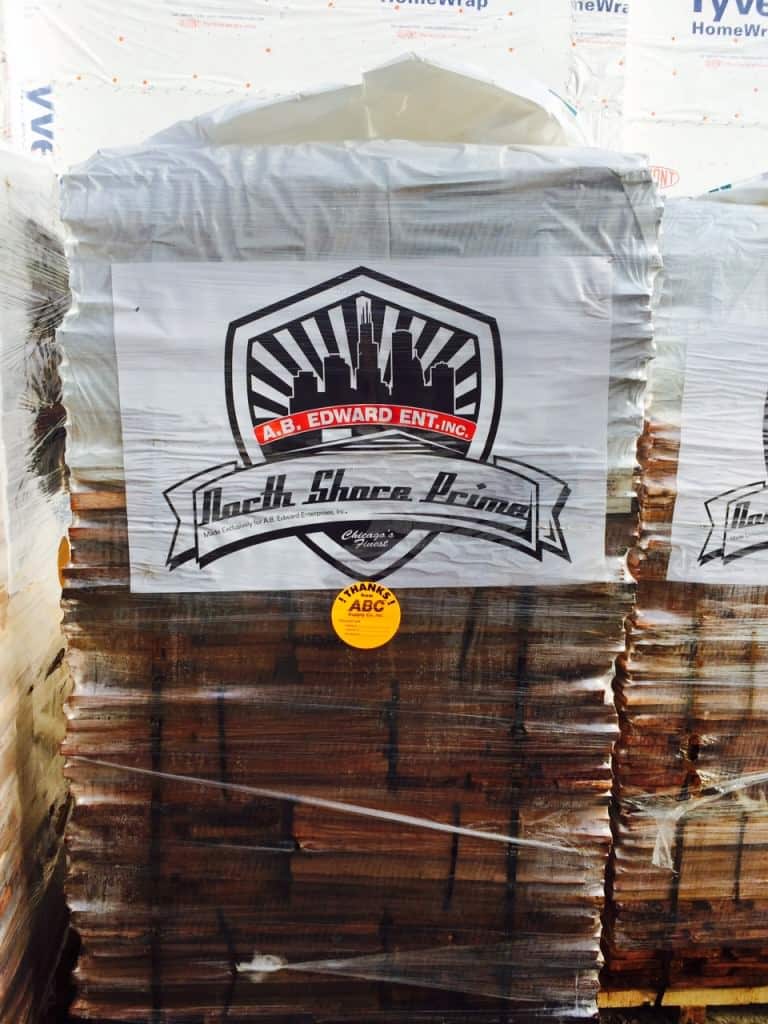 North Shore Prime Resawn Roofing Shakes | Chicagoland | AB Edward Enterprises, Inc.
North Shore Prime handsplit and resawn shakes reflect craftwork reminiscent of the 19th century state-of-the-art durability. These high-quality shakes are manufactured from Western Red Cedar, prized for its fine, even grain, weather resistance, thermal insulation, durability and longevity.
lassic – Durable – Insulative – Weather Resistant – Low Maintenance
"Teal Cedar shake is cut specifically for A.B. Edward Enterprises, Inc. – One of North Shores largest cedar roofing installation contractors. This private label cedar is shipped from the mill directly to our warehouse keeping our quality control methods to the highest standards in the cedar roofing industry."
Choose from our traditional medium or heavy thickness standard lengths or custom-specialty cuts and finishes to beautify as well as individualize exteriors, interiors and feature treatments alike.
"Wood is the only true GREEN, environmentally friendly building product"
The qualities of Western Red Cedar are numerous. Of particular importance is its longevity due to its natural preservatives. It's fine, even grain, exceptional strength in proportion to weight, low ratio of expansion and contraction, high impermeability to liquids and low maintenance are indeed characteristics hard to beat.
Cedar shakes and cedar shingles are available pressure treated with fire retardants and chemical preservatives for increased fire resistance and to prevent premature rot and decay in some climates.
– Handsplit Shakes –
Western Red Cedar Handsplit/Resawn (HS/RS) Shakes have been used as a first choice roofing material in North America and other parts of the world for over a century. Naturally hand-split then re-sawn, this will provide both a flat lying roof and a rustic appearance to further compliment your project.
– Tapersawn Shakes –
Western Red Cedar Tapersawn Shakes are sawn on both sides giving it a look similar to a sawn shingle but with a thicker appearance, Tapersawn Shakes are known for their smooth uniform imposing look providing an exceptional looking roof.
For more information on A.B. Edward's North Shore Prime Resawn Shake products please call us at (847) 827-1605 or use our 90 Second FREE Estimate online form.