Masonry brick and stone services in Chicago North Shore
We provide high quality masonry products and installation services at reasonable rates. We ensure you superior services that you and your home deserve. We specialize in stone masonry and all of its applied fields, from fireplaces to retaining walls.
A.B. Edward Enterprises, Inc. of Wheeling, IL has been offering masonry, brick, stone and chimney services since 2003.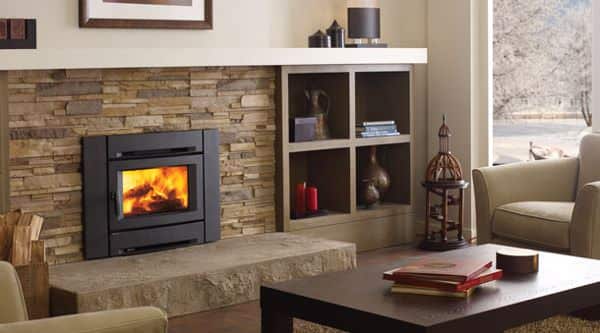 Create a dramatic look for your home with a masonry installation. A.B. Edward's expert installers can provide you with the highest quality masonry work for all your home's exterior construction needs:
– Brick
– Stone
– Realstone System
– Fireplaces
– Patios
– More
Our years of experience in working with brick and stone mean you can be confident in your new masonry installation from A.B. Edward.
We provide quality services in the entire Chicagoland, North Shore and suburban areas.
Natural Stone veneers from Realstone Systems combine the timeless beauty and durability of real stone with the ease of installation of thin stone veneers. Our natural stone veneers and stone mats are available in a range of sizes and colors to suit any residential or commercial project.
Ideal for interior or exterior wall cladding, stone flooring, fireplace stone and outdoor kitchen projects, Realstone Systems is your natural choice for stone veneer.
Made of reclaimed and recycled natural stone, our thin stone veneers and stone mats are also ideal for use by architects, designers and homeowners looking to incorporate sustainable green building materials into their stone projects.
Residential masonry services include:
New construction, remodeling, restoration, and alteration
Building structural walls, and foundations
Brick and stone veneering
Building steps, patios, pathways, and entryways
Building mailboxes and pillars
Masoning fireplaces (indoor and outdoor)
Masoning bar areas (indoor and outdoor)
Masoning outdoor grill areas
Masoning glass block windows and shower surrounds
Commercial masonry services include:
New construction, remodeling, restoration, and alteration
Structural walls and foundations
All styles of CMU
All phases of stonework
All phases of brickwork
Fireplaces, elevator shafts, and commercial bar areas
Repair / restoration masonry services:
Complete tear down of existing chimney
Relay with new brick, block, or stone
Replacement of cracked brick, block, or stone
Chimney caps
Flashing
Caulking
Tuckpointing
Why is A.B. Edward Enterprises, Inc. #1 masonry contractor in Chicagoland?
We are a local, family owned and operated company in the Chicago area. Over the past 20 years we have proudly served over 7000+ homeowners with 10,000+ jobs completed and have maintained an unblemished A+ rating with the BBB. We stand by our work and always make sure we do the job correctly, efficiently, and on time. Our team is happy to discuss the many available options we have for you and provide a quote after an inspection. 
We specialize in home exterior repairs, remodeling and installation. In addition to our masonry services, we also offer roof, gutter, and siding repair. We know the best ways to get your home looking its best!
Our focus is on our customers, as can be seen by our many positive reviews. We put our customers first and treat them like we would treat our family! Choosing our company is choosing quality products, excellent service, and peace of mind for your home. If you have been considering contracting any masonry services, contact us today for an estimate. We have already helped hundreds of clients from Glenview, Evanston, Wilmette, Winnetka and many other locations north of Chicago.
If you are interested in our masonry services, call A.B. Edward Enterprises, Inc. at (847) 827-1605. Our main headquarters is located in WHEELING, IL 
Let's talk about our offer
Call or write to us – let's talk about what we can do for you!
Call for services
847-827-1605