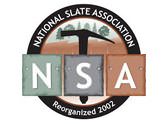 National Slate Association:
Today, the National Slate Association is dedicated to promoting excellence in slate roofing practices through the development and dissemination of technical information, standards, and educational resources on the materials and methods used in the manufacture, design, and construction of slate roofs and associated flashing systems.
ACTHA:
ACTHA, the Association of Condominium, Townhouse and Home Owners Associations, focuses on community associations – condominiums, townhomes, HOAs and co-ops in Chicago, Cook, DuPage, Lake, Will, McHenry, Kankakee and other counties in Illinois. ACTHA retains a lobbyist in Springfield to advocate on behalf of our condo, townhouse, homeowner and co-op associations.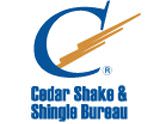 Cedar Shake & Shingle Bureau:
The CSSB is a non-profit organization that promotes the use of Certi-labelTM cedar roofing and sidewall products. CSSB has earned the distinction as the recognized industry authority. On June 9, 1915, it was agreed to establish a branch of the association to serve those members who manufactured shingles.
National Roofing Contractors Association:
The National Roofing Contractors Association (NRCA) is one of the construction industry's most respected trade associations and the voice and leading authority in the roofing industry for information, education, technology and advocacy with 3,500 members from all 50 states and 53 countries
A+ Better Business Bureau Rating:
BBB sees trust as a function of two primary factors – integrity and performance. Integrity includes respect, ethics and intent. Performance speaks to a business's track record of delivering results in accordance with BBB standards and/or addressing customer concerns in a timely, satisfactory manner.
Angie's List Super Service Award Company:
Reviews you can trust! The Angie's List Super Service Award honors excellence among service and health providers who maintain superior service ratings. Super Service Award winners are preferred among our members because the top 5% of qualifying businesses per category, in each market, receive the award.
CertainTeed SELECT Shingle Master:
SELECT ShingleMaster™ (SSM) – This is the top level CertainTeed roofing credential, and represents the highest standards of excellence, quality and knowledge in the shingle roofing industry. An SSM has shown extensive knowledge of shingle installation and quality through rigorous testing, and have provided CertainTeed with proof of workers' compensation and liability insurance. Only an SSM can offer you the highest level of SureStart PLUS™ extended warranty coverage when an Integrity Roof System is installed on your home.
GAF Master Elite:
Because of GAF's stringent standards, only 3% of all roofing contractors have qualified as Master Elite™ contractors. Choosing a GAF Master Elite™ contractor is your assurance that you'll be dealing with a quality, reputable, and dependable professional contractor — not some "fly-by-nighter." Most people think that a new roof is nothing more than just nailing up some shingles. Master Elite™ roofing contractors know better
DaVinci Masterpiece Contractor:
The DaVinci Masterpiece Contractor Program was designed to establish relationships with select contractors, and recognize their loyalty by providing a tiered level of support. Our goal is to increase the contractor's expertise and understanding of DaVinci products, thereby improving the contractor's competitive edge and profitability. That way we can provide a level of confidence for the customer that the contractor has competency with DaVinci products. Contractors must be nominated or approved by the respective Territory Manufacturer's Representative.

Pella Certified Contractor: | Member Profile
Looking for a contractor to assist you with a remodeling or building project? Pella Certified Contractors are dedicated to delivering quality projects and products. Trained to provide quality service from product selection through installation. And part of an elite group of independent contractors certified* and selected by Pella.