Limitless Selection of Premium Roof Tiles
Ludowici's traditions date back to 1888. Since its inception, the company has been renowned for producing the highest quality roofing and floor tiles, which are found in some of the most recognizable buildings in the United States, including the White House. The wide range of available colors and finishing techniques make Ludowici products an excellent choice for those for whom quality and elegance are of utmost importance.
A warranty of up to 75 years is an excellent indicator of this company's craftsmanship and mastery. Since the beginning of A.B. Edward, we have always been impressed by the quality of Ludowici products.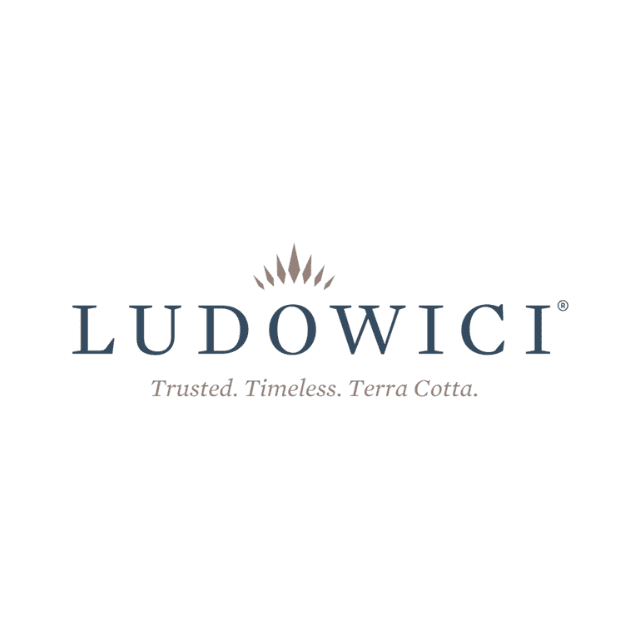 Ludowici Tiles In Our Offer
We could post hundreds of photos of Ludowici products – the offer of this company is so wide that you are sure to find something for you. The above photos are just a small sampling of what we can install on your home. For information on the full range of models and colors, please contact us. We will provide you with an offer tailored to your needs.
Barrel Roof Tiles is the company's most popular series of products. The round shapes, typical of Spanish, Italian and French tiles, are perfect for European styled homes. All Barrel Tiles are manufactured from fired clay that undergoes a complex processing.
Shingle terra cota tiles delight with a multitude of textors, styles and colors. These products are dedicated primarily to those who love the classic, even vintage style of construction. The vast majority of tiles in this series are handmade.
Stylish and elegant tiles from the Old World series impress with their texture. Ludowici boasts that this series of products is made in accordance with 150 years of European tradition. This is a premium product that will delight any connoisseur and lover of architecture.
Why Choose Ludowici Tiles Installation From A.B. Edward?
Ludowici tiles are stunning in their appearance and quality of workmanship, but in order for them to please you, they have to be installed somehow. Of the many companies throughout Chicagoland, A.B. Edward would be the best choice – we've been making sure our customers' homes look great for 20 years now. We have already served 10,000 customers, and our excellent reviews on Google Maps, Yelp, Houzz and Facebook prove the quality of our services. Don't wait – treat yourself today and contact us.
Take Care of Your Home With A.B. Edward