Bellaforte Slate Roofing Tiles: Eco-Friendly, Affordable Elegance!
Single Width Slate | Multi-Width Slate | Bellaforte Slate/Shake | Fancy Shake 
Bellaforté Shake Roofing
Materials have multiple profiles to replicate the appearance of genuine hand-split cedar shakes with realistic slanted sawn edges and staggered lengths. Bellaforté Shake tiles are available in color blends that include: Aged Cedar, Black Oak, Mossy Cedar, Mountain, Tahoe, Chesapeak, Autumn and Weathered Gray. Like the Bellaforté slate line, the shake roofing tiles feature a patented, self-aligning, snap-fit design for quick and simple installation.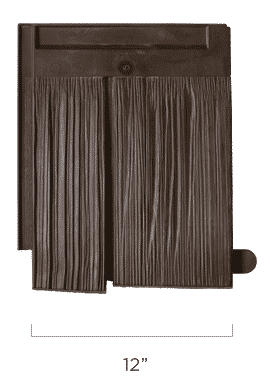 Like every DaVinci product, Bellaforté composite shake tiles are backed with a 50-year-limited warranty. Are you ready to bring Bellaforté shake roofing materials to your home? Contact us for assistance in product selection, color selection, project timing, and contractor selection.
DaVinci Roofscapes Interactive Project Map: