Consider These Factors For Window Replacement
Installing new windows can be overwhelming. Some homeowners install new windows for different reasons too! Whether it's to be more energy efficient, replace a broken window, or simply change the look of your house we can help.
Fix a window or change a window?
Nothing lasts forever and windows are no exception. Daily direct exposure to weather and sunshine takes its toll, and being made of glass makes windows are of course vulnerable to breakage. Yet, a broken pane of glass doesn't necessarily mean your whole window needs to be re-done. In some cases just the glass can be removed and replaced – saving you money and time on a whole new window fitting.
Replacing a window, however, might often be your only option. When the seal on the glass panes of a double-paned window fails, air and wetness enter the window and cause the annoying fog that blocks your view and is difficult to clean off. In some cases this issue can be fixed by just having actually the seal repaired, but if the bigger issue is that the window frames themselves have warped, you will remain to experience seal failure time and time again. Seal failures mean it's time to call the professionals and get the window properly replaced.
You'll likewise need replacement windows if your existing windows no longer open. This can be triggered by a number of factors, such as the structure shifting, the frame weakening or the windows being accidentally painted shut.
Energy reliable windows
Drafty air leakages and water condensing on the inside glass are signs the window isn't really insulating your home correctly. Cold air infiltrates and heat pours out through the same weak seals, meaning your heating and air conditioning is leaking to the outside. Older, single-pane windows are specifically prone to leaking, and the single pane of glass does little to block incoming UV rays, cold and heat.
A professional energy auditor, independent from any contractor or window maker, can check your house and make suggestions to improve your house's efficiency. Considering that windows are the source of approximately 25 percent of lost energy, the auditor's file should inform you how well your windows maintain correct energy and wetness control. While there they can also check your roof, attic spaces, and even basement to ensure you are as energy efficient as possible
You may only need to make just simple adjustments, like weatherstripping or adding storm windows. If these more economical options fail, replacing them with more energy-efficient windows should be next on the list.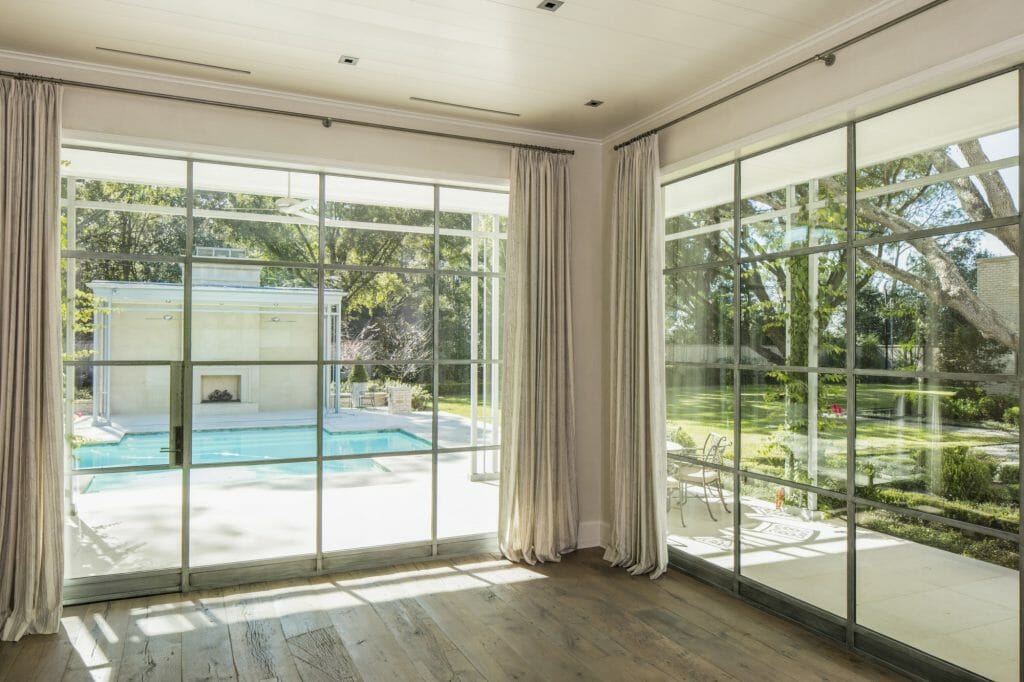 The cost of new windows
Determining the cost of a new window depends on size, materials, and the surrounding fixture. Windows can vary from $200 to more than $1,000 each, so replacing them strictly to conserve energy may or may not be cost effective depending on your budget and energy consumption.
Including insulation in the roof and other modifications may provide a better way to recover energy costs. Some windows might be eligible for a 10 percent federal tax credit and potentially other state, regional and utility business credits and loan programs, but you'd have to go to InvestorsChoiceLending.com and look up the state programs and associated benefits with these.
New windows, though expensive, can add value to your home if you are considering selling within the next few years. New energy efficient technology and designer fittings can easily increase your home's curb appeal making new windows a long term investment.
The style of a brand new window
Windows help specify a house's character, they are one of the first things your guests or neighbors notice when visiting your home. Whether you want to replace windows for aesthetic reasons, practical purposes, or both, windows can be made to satisfy virtually any need. At A.B. Edward we offer a large variety of windows for you to choose from based on your budget and design goals.
Replacement Windows Options
See anything you like? If so, contact A.B. Edward today for a FREE estimate! We have been serving the Chicagoland community since 2003 and are certified and expert window replacement installers!
Here are a few more articles we are recommending for you.
Are you in need of a repair or replacement?
Are you a previous client of ours? We would LOVE to hear your feedback!
Read some of our latest reviews online: