Key Signs You Need A New Roof
Is that small leak indicative of a bigger problem with your roof structure? Does it mean you need a new roof? Or does it just need minor repair? If you have any of the following issues with your roof call a professional quick!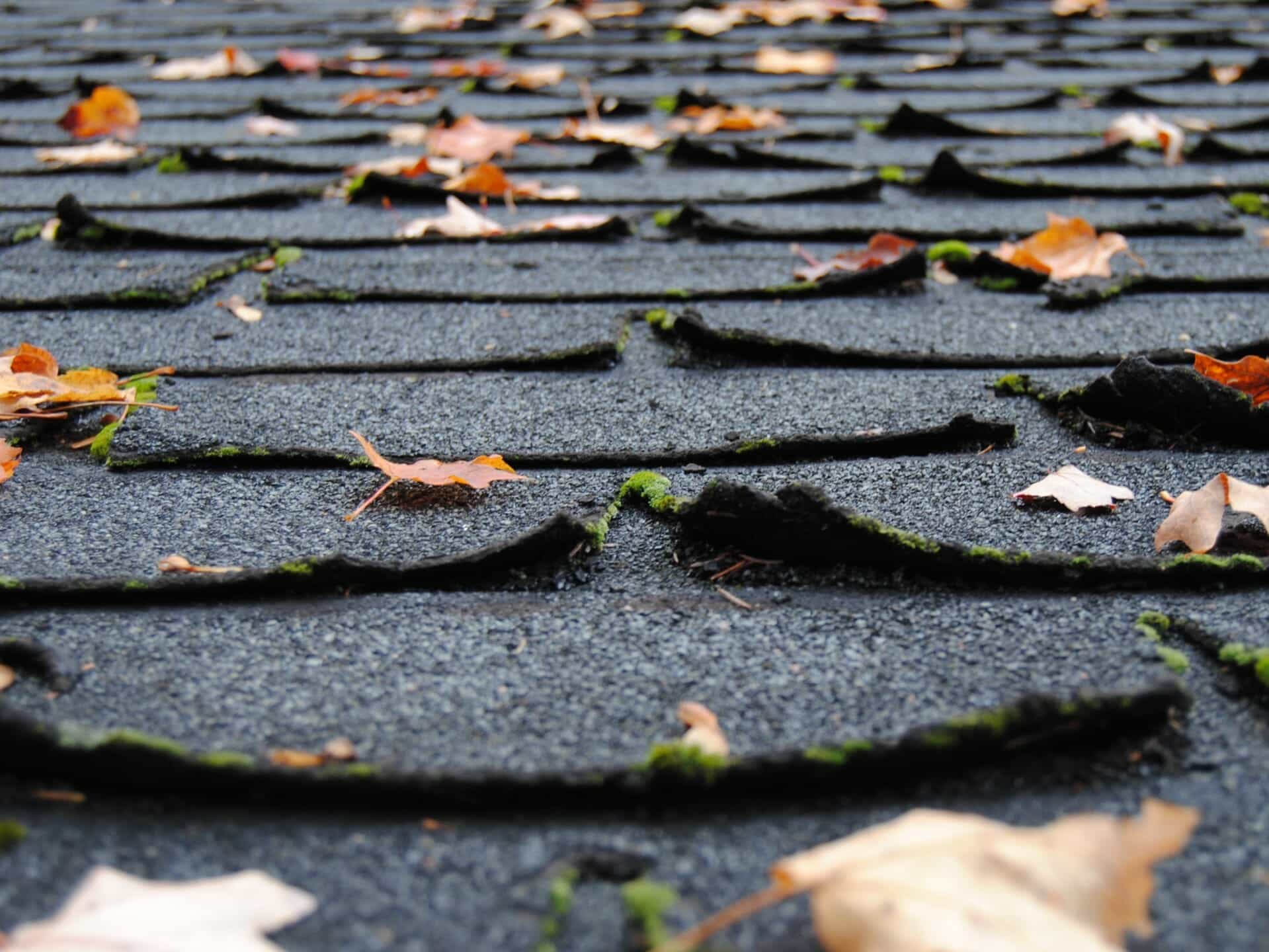 1. Roofing Age
How old is your current asphalt shingled roof? A lot of professionals concur that the typical asphalt roof will last between 20 and 25 years. Naturally this depends on the quality of care and maintenance of your roof and if it has sustained significant damage. If the roof was installed over another layer or numerous layers and it is older than 20 years, chances are you need a new roof.
2. Shingles Curling and Buckling
Shingles that are curled or buckling are a big sign you need a new roof. Look at the slopes of your home that get direct sunshine and if you see the shingles are curling or losing shape, it could mean the shingles are past their prime and need quick replacement. There might also be a possibility that the roofing structure is defective – if this is the case you will need an expert ASAP to keep your house safe from structural damage.
Look at the reviews of your local Chicagoland roofer.
3. Roofing Valleys
If your roofing shingles are falling apart or missing in this area, it's a definite indication you need a brand-new roof. Valleys are one of the most crucial locations of your roof as snow and rain flow through valleys and into rain gutters. If the valley is compromised, your home could be prone to roof leaks.
4. Missing Shingles
These are another sign your roofing system could be failing. Examine to see if all the shingle "tabs" are intact. If you have gaps or can visibly see shingles missing or find them laying on the ground – you need a new roof fast! It may be tempting in this case to try and replace shingles or add new ones just to cover the damaged area – but this could compound the problem by trapping in moisture or damaging other existing shingles.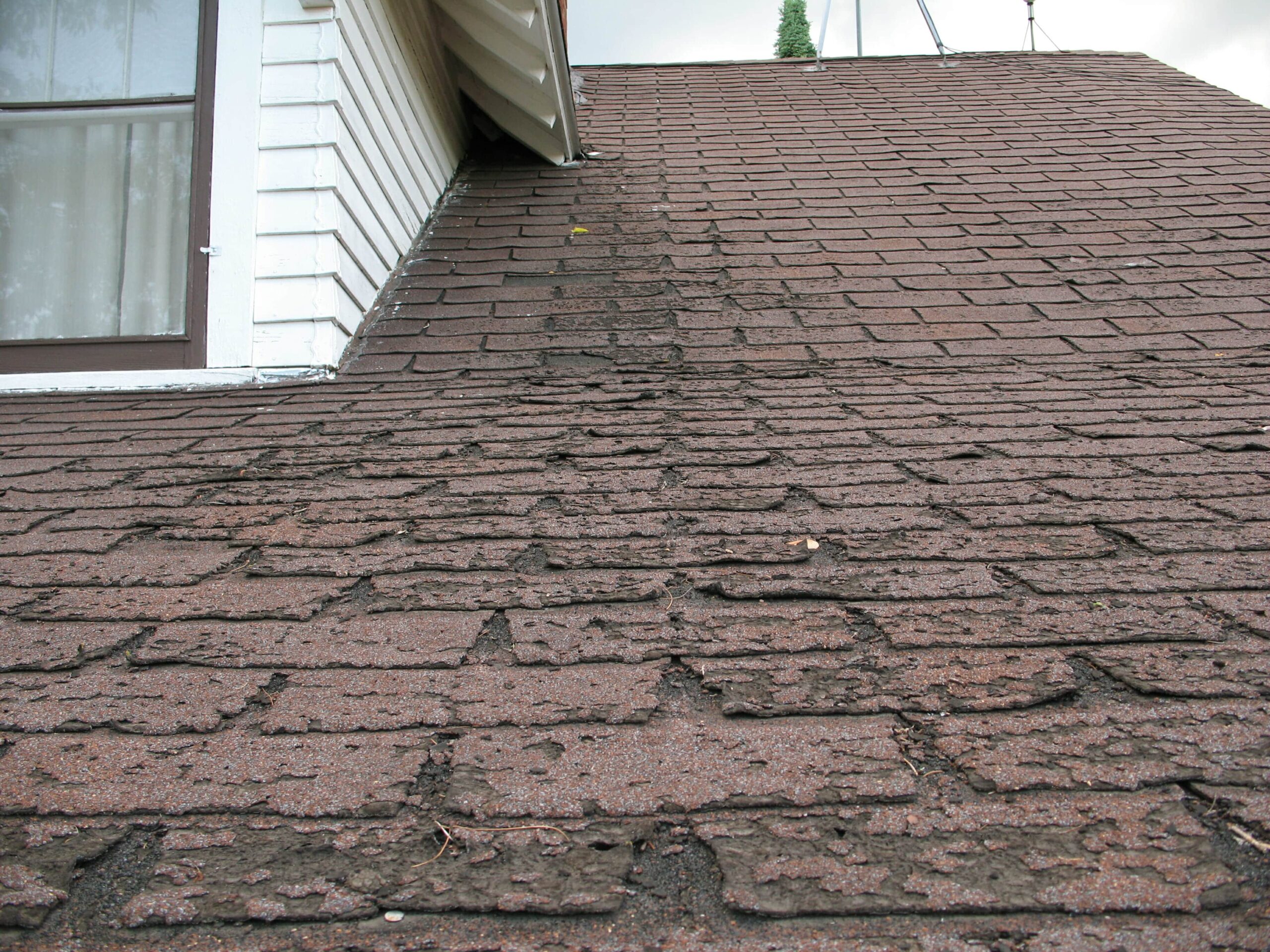 5. Shingle Granules In The Gutters
Look in your gutter systems to see whether they contain shingle granules. This is a particularly common warning sign amongst asphalt shingle roofs. Asphalt shingle systems have the tendency to lose more granules towards completion of their life cycle, meaning the protective coating that keep your roof water tight is slowly being washed away until it's gone. Inconsistent coloring on shingles and dark spots are also warning signs that your shingles need replacing soon as these are spots where granules are likely all but completely washed away from.
6. Daylight through the roof boards
CAUTION: We do not personally recommend you walk on your roof for safety reasons. However if you choose to do your own inspection and notice a spongy feel or trampoline bounce when walking on the roofing system, the underlying decking is weakened from moisture and you have a potentially dangerous situation. Examine your attic to see if there is any daylight coming through the roofing boards. Likewise look for wetness in the insulation. If either of those cases is true your home is sustaining structural damage and your roof structure needs to be evaluated by a professional immediately.
Are you having any of these problems? Contact A.B. Edward Enterprises today for a FREE estimate! We have been serving the Chicagoland area since 2003 with over 5000 satisfied customers.
Here are a few more articles we are recommending for you.
Are you in need of a repair or replacement?
Are you a previous client of ours? We would LOVE to hear your feedback!
Read some of our latest reviews online: