Advantages and Disadvantages of Installing a Shingle Roof
Approximately 80% of all homes in the United States have shingle roofs. The reasons for this vary widely, from the materials' relatively low costs to its attractive look on most residential buildings. While there certainly are some advantages to installing a shingle roof on your home, you should also be aware of the disadvantages.
Advantages of Shingle Roofs
There are plenty of reasons the majority of homeowners go with new asphalt shingle roofs when it is time to replace the old one.
– Affordability — Asphalt shingles are one of the most affordable roofing materials available. They can also last for up to 20 years, making this type of roof a worthwhile investment, particularly if you do not plan to live in this home forever.
– Easy Installation — The ease of installation means that installing a new roof is a fast process. The overall time it will take for expert roofers to install your new roof can range from one to several days depending on many factors, such as the size of your roof, the weather ,and the condition of your roof's underlying structure. Further, any repairs that you may need throughout the roof's life are quick and easy to complete.
– Versatility — Asphalt shingles can be installed on almost any type of roof as they do not need any specialized accessories, such as homes with steep-sloped roofs and those with chimneys and vents.
– Variety — For such an affordable roofing material, there is a ton of different asphalt shingle styles, colors, and prices available. That means that you will almost certainly find a style and color that matches your home's theme in a price range that works for you.
– Safety — Many roofing material companies offer composite shingles that have Class A fire protection. That means that the shingles are fire resistant, allowing you and your family additional time to leave home in the event a fire breaks out.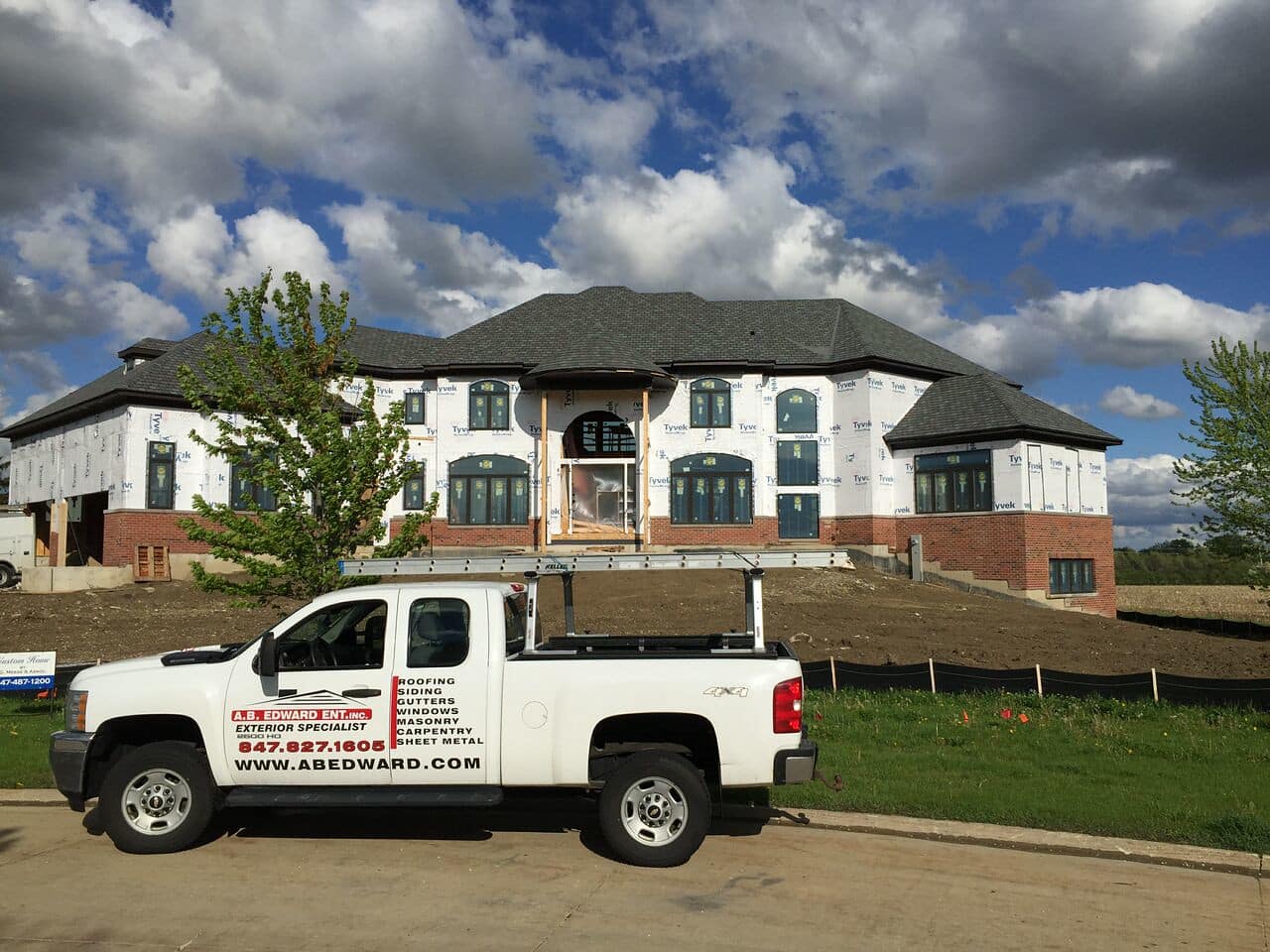 [divider style="single" border="small"]
Disadvantages of Shingle Roofs
Like all other types of building materials, asphalt shingles have their disadvantages. When you are looking to have a new roof installed, you should consider these cons to help determine if an asphalt shingle roof is a right roof for your home.
– Lifespan — Depending on the brand, type, and maintenance you put into your roof, an asphalt shingle roof may only last between 15 and 30 years before you'll need to replace it. While this certainly is not bad when it comes to a roof lifespan, this is relatively short when compared to the expected lifespans of tile, metal, and slate roofs, all of which can last 100 years or more.
– Susceptible to Some Types of Damage — Asphalt shingles, in particular, are vulnerable to damages from strong winds. Damage usually occurs when high winds uplift the shingles, loosening them from the roof structure, or simply tearing them off. That leaves the roof structure open to rain and other elements. However, you can mitigate this damage with replacement shingles and simple repairs. Heat can also cause damage to the shingles, especially if there is little to no shade on your lot.
– Mildew and Moss Issues — If your home is on a shady lot, shingles that never get any sunlight could be susceptible to moss growth and mildew. Once again, this issue can be easily resolved by regularly removing leaves and organic matter from the roof. Zinc strips can be installed near the roof ridge to prevent moss growth.
[divider style="single" border="small"]
Is an Asphalt Shingle Roof Right for You?
Ultimately, the advantages of an asphalt shingle roof outweigh the disadvantages if you are prepared to install a new roof every 15 years or so and if you can provide regular maintenance and repairs. Before making a final decision or purchasing roofing materials, be sure to talk to an expert roofer to ensure that an asphalt shingle roof is right for your home.
If you are interested in one of our Chicagoland area roofing experts to go over your roofing project, fill out our free estimate form or call us at (847) 827-1605. We perform virtually every type of roofing application and service. You can view what our customers are saying about us online.
Here are a few more articles we are recommending for you.
Are you in need of a repair or replacement?
Are you a previous client of ours? We would LOVE to hear your feedback!
Read some of our latest reviews online: