Top 5 Things To Think About When Getting A Roof Replacement
Roof Replacement: There are lots of things to consider when you are thinking about getting a roof replacement. It's easy to overlook certain aspects of replacing your roof in the midst of planning and excitement. We've put together a short guide to help you make sure everything is planned out if you are thinking of replacing your roof.
So you've had a house of your own for a good few years and you've been thinking about getting some repairs done, maybe even a roof replacement. There are a few things you might need to consider before getting your roof replaced and it's a good idea to get in an expert for some advice.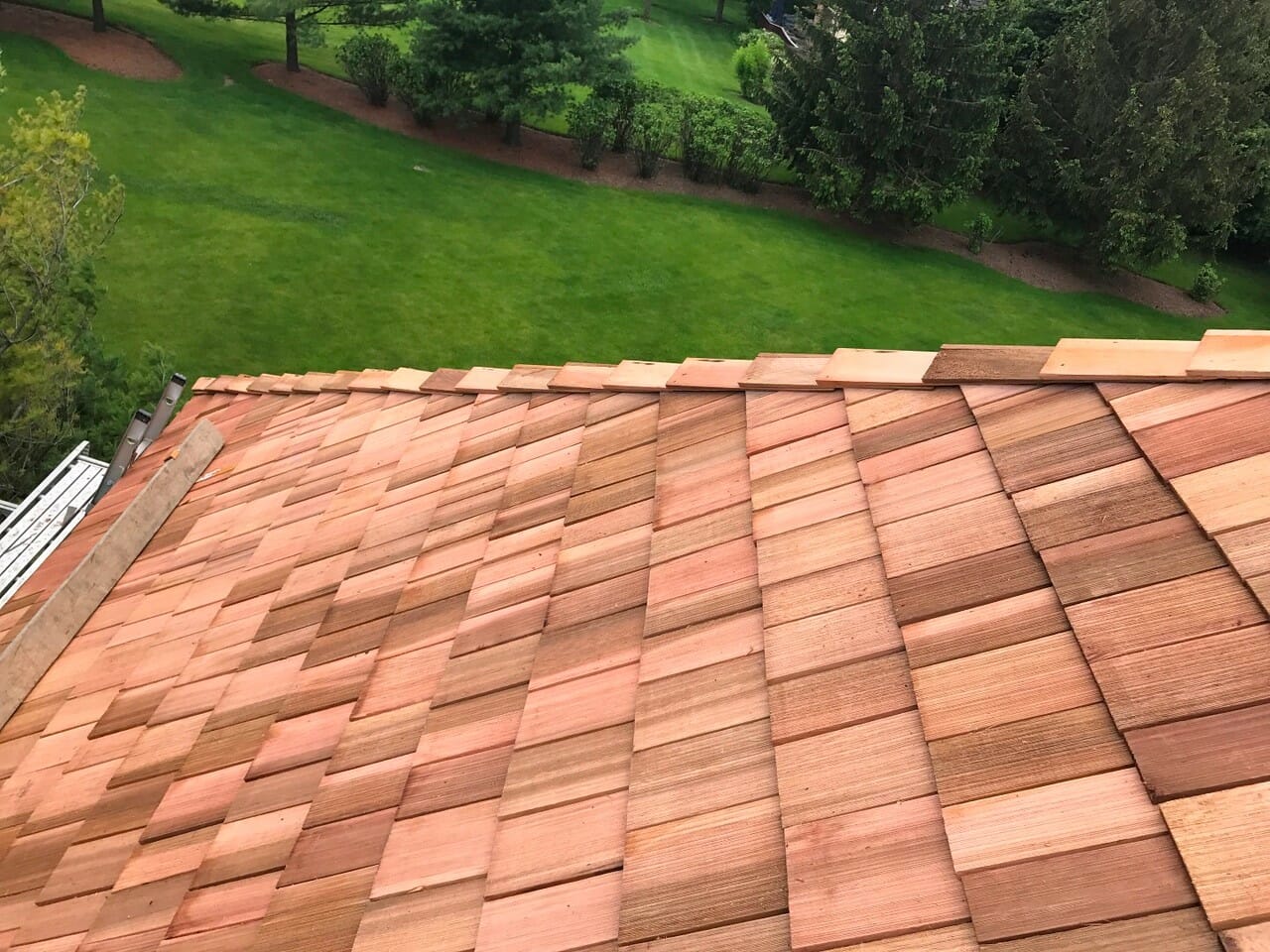 1. Do you even need roof replacement?
Looking at your shingles and roofing structure, you may think your roof is in bad shape – but maybe some of these problems just need to be repaired. What you may need is just some roof repairs and not an entire replacement. A professional roofer will be able to assess and tell you the extent of work that needs to be done. Perhaps a re-roofing is needed i.e. shingles laid down over the existing layer will be enough.
2. Deciding types of materials
This will depend on your personal aesthetic preference, the look you're going for your house, the budget available to you and the weather and terrain of your area. For example, clay tiles are long lasting but are generally not advisable for wooded areas where there is a danger of branches striking and breaking the tiles. Asphalt tiles are more budget friendly but are not as long lasting as many other options. Cedar and slate are both classic and eco friendly but can be pricey. Make sure to do your homework and ask lots of questions when you are picking your new material.
3. Costs
You get what you pay for. Cost can be negotiable based on the material you choose and the extent of work required but it's a good idea not to skimp on good quality material and expert workmanship for the installation process because poor quality materials and shoddy installation will just mean continuous repairs that will cost you more in the long run.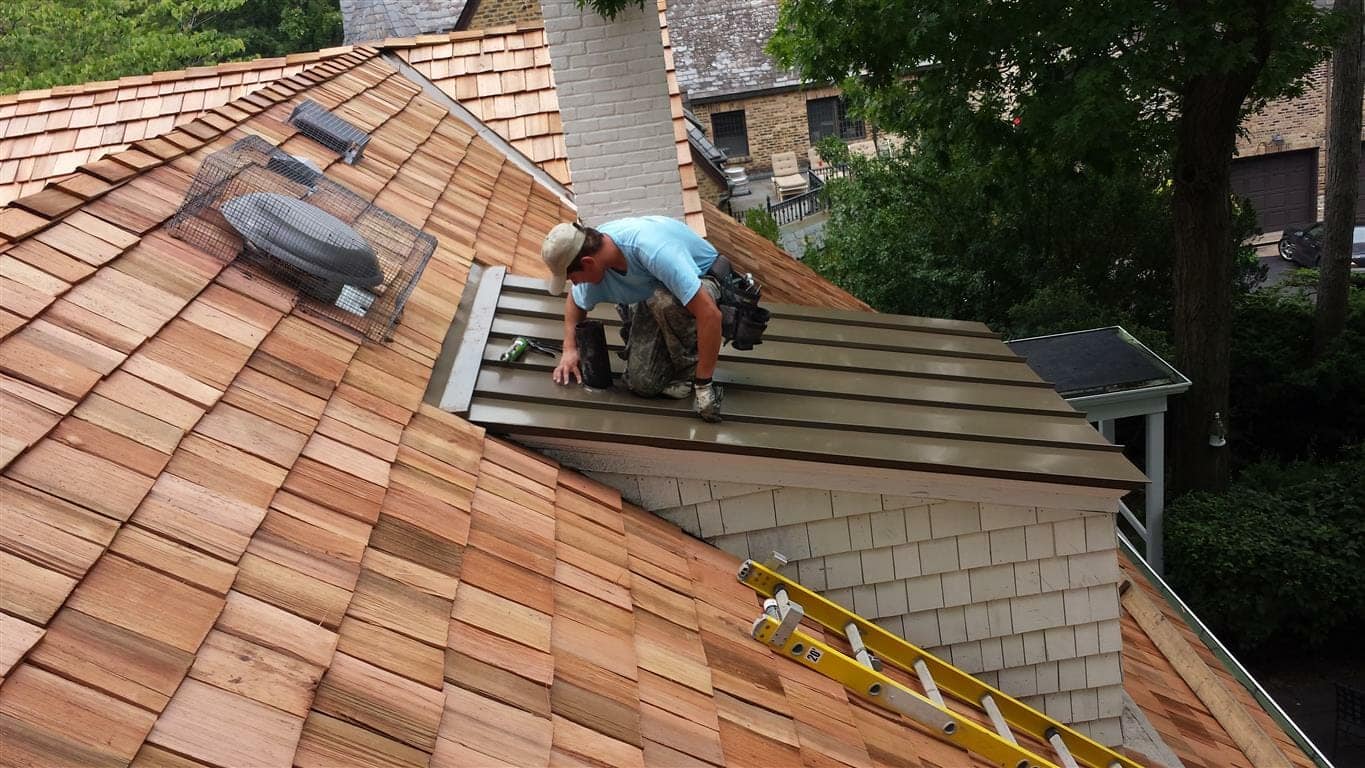 4. Get your paperwork in order
Before roofing work starts ensure that you have a building permit as most towns do have a requirement that the homeowner obtain a building permit before getting a roof replacement. Also keep a copy of the written contract with you so you know exactly what work is covered and how much money is owed to avoid misunderstandings later.
5. Find somewhere to stay
Not a lot of contractors will tell you this but it is definitely advisable to find somewhere else to stay during the daytime while the roof replacement work is going on as it is messy and extremely noisy work. This is especially important if you have small children or pets in the house because they will be very uncomfortable.
Now that you have a basic idea of what to expect with a roof replacement project you can go ahead and contact us to get your new roof work started today!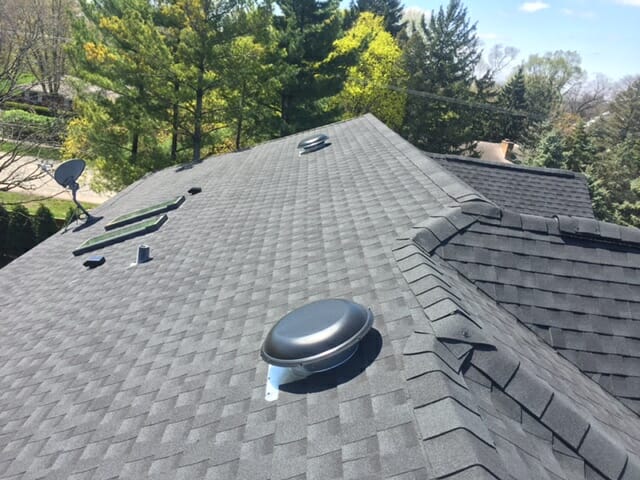 If you are in need of a roof replacement in the Chicagoland area, contact A.B. Edward Enterprises, Inc. at (847) 827-1605.
Here are a few more articles we are recommending for you.
Are you in need of a repair or replacement?
Are you a previous client of ours? We would LOVE to hear your feedback!
Read some of our latest reviews online: