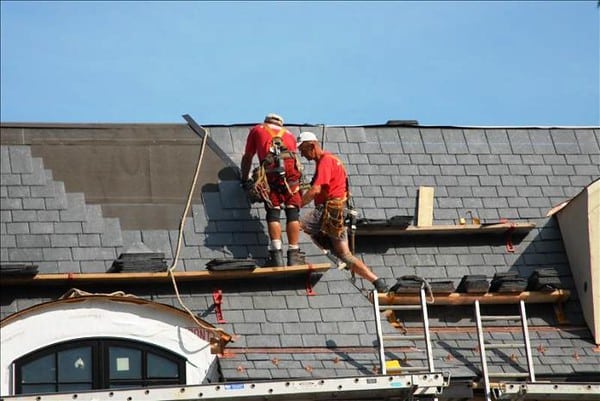 Roof Replacement Services are necessary if your roof is in poor condition. Too many leaks, broken or loose shingles, and fungal growth can render a roof useless. Don't want until there's damage to the internal structure of your roof and home to replace your roof and install a new one – contact A.B. Edward Enterprises, Inc. today to get top of the line care for your home.
Roof repair services are usually required at some point during the lifespan of any roof no matter what material it is. Damage from storms and hail, UV rays, and even regular wear and tear can cause leaks and other problems with your roof and home. If you notice any signs of a damaged roof it's crucial that you contact a roofing contractor right away to prevent further damage from occurring.
If you are experiencing ice damming on your roof or snow removal problems in the winter months, call (847) 827-1605 today to schedule an appointment with our experts at AB Edward Enterprises. We have over 19 years of experience providing top quality roof services.
Let's talk about our offer
Call or write to us – let's talk about what we can do for you!
Call for services
847-827-1605