Roofing: Chicagoland's Premier Product Installation, Repair and Services Contractor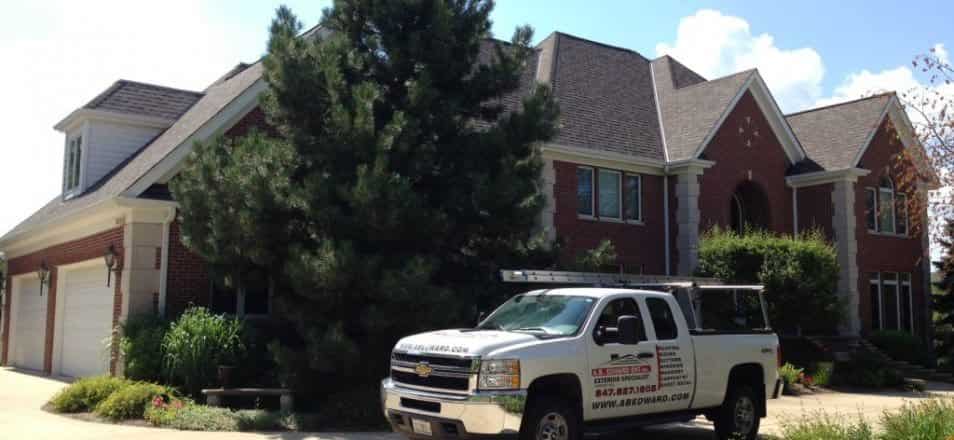 Roofing is the foundation in which A.B. Edward was established. Your roof is your greatest asset and your first defense against the elements entering your home; this includes Wind, Water, Sunlight and Heat.
Our Expert Installers Specialize in: Cedar Shake, Slate – Real and Synthetic, Asphalt, Copper and Standing Seam
When it comes time to replace your roof or make necessary repairs, A.B Edward should be the first company you call. We take pride in installing quality products from some of America's top brands such as GAF, DaVinci, Waldun, IKO, Vande Hey Raleigh, Inspire, Greenstone, Pac-Clad, CertainTeed and more.
We are confident your family will be receiving the highest standard of roofing products available from our family owned corporation. Starting with an educational consultation, our experts will address all your roofing needs and concerns before providing you with a thorough proposal to complete your project.
Next we guide you through each step of the improvement process to assure your improvement exceeds your expectations when our trained experts complete your beautification.
Do you have an old roof?
– Curling Shingles?
– Granules in the Gutter?
– An Active Leak?
It may be time to make the investment in your home and replace your worn out roof before you incur internal damage that will cost you a lot more money.
We understand that installing a new roof is a major investment that can last 20-30 years, or even a lifetime. Our experienced industry leading estimators will determine the best materials at the best price to reduce your cost of ownership and your roof can achieve the greatest life expectancy.
Our Residential uses best roofing contractors in Lincoln NE; Siding Division is a dedicated team of professionals that are trained in every aspect of installation for your new roof or siding.
From materials to safety, you're guaranteed the best service and support. We also provide you with tips on how to maintain your roofing and siding investment for greater life expectancy.
Sign up for our FREE Roofing Estimate. Our roofing professionals will inspect and assess your roof and will then sit down and discuss the various options we can offer you.
###
About A.B. Edward Enterprises, Inc.
Since 2003 A.B. Edward Enterprises, Incorporated has been providing Chicagoland homeowners with products and installations in the roofing, siding, windows and gutters industry. A.B. Edward has an unblemished A+ Better Business Bureau rating, an Angie's List Super Service Award Company, and also delivers top industry leading products such as GAF, James Hardie Siding Products, Pella Windows and Doors, DaVinci Roofscapes, Mastic Exterior Siding and more. Today, the family-owned and operated business proudly employs more than 30 people, and our services go well beyond roofing to include, masonry, insulation, decks, exterior painting, stucco, carpentry and more.