Successful Roofing Maintenance and Repair
Roofing maintenance should be a year round concern. Many roofing problems start out small and only grow to become bigger and more expensive. Learn the steps to roofing maintenance success below!
1. Check Your Roof Frequently
When is the last time you have looked at your roof? Be sure to make a quick look at your roof part of a routine after severe storms, extreme cold, or right before winter. Looking at your roof is the easiest way to start to spot problems before they start.
It's important that you do not walk on your own roof to check it, and instead call a professional. Walking on your roof can damage it or get you injured. So look from the ground or windows in your home, and call a contractor for the rest.
2. Plants and Moss
Plants such as moss growing in the guttering or on roofing tiles themselves can be a big problem. If gutters are not properly cleaned out, and roofs not maintained, vegetation can grow in your gutters causing blockages, or grow on your roof causing weakened sections or early decay.
At the first sign of moss or plant growth, call a roofing maintenance professional. The vegetation will need to be carefully removed to not further damage the roof, and an inspection will be required to make sure there are no leaks or holes.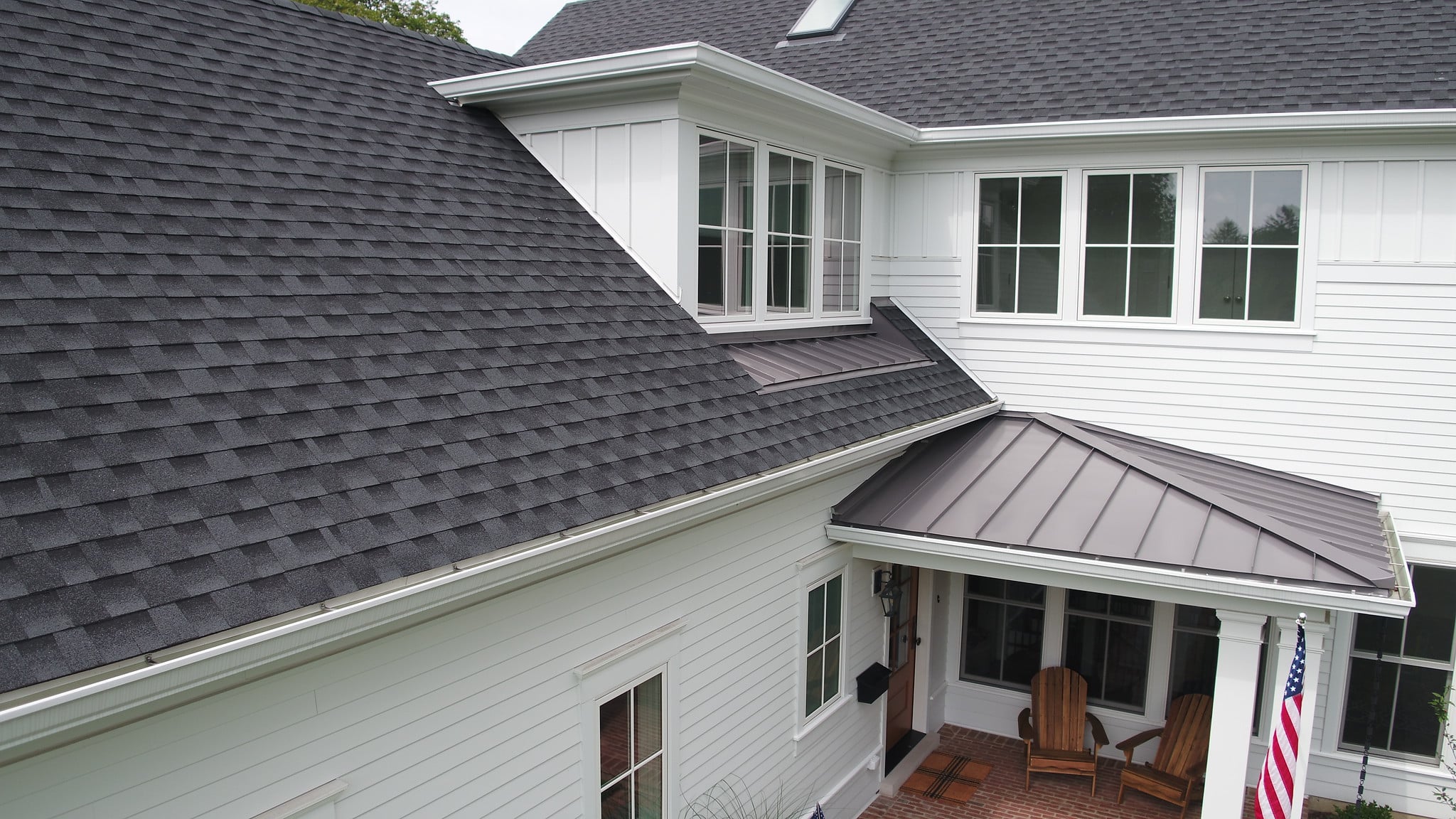 3. Act Rapidly
Where there is a clear issue, such as a roof leak, it is crucial to act quick as roof problems can get exponentially expensive over time. Roofing maintenance and repairs should be undertaken as soon as an issue is noticed, and many times, inspections should be done every one or two years by a professional.
Acting quickly when you have a leak, spot a loose shingle, or have a blocked gutter can save you hundreds of dollars in repairs down the road. It also extends the life of your roof and prevents the need for a roof replacement for as long as possible.
4. Work With Professionals
Don't try to DIY roof repair. You can, and likely will, cause more damage to your roofing structure than good. It is also likely that you will not be able to spot problem spots that a professional can. A trained roofing maintenance professional will be able to identify areas where hidden damage is likely, and also be able to guarantee a high quality repair for your home.
5. Get Quotes
Not sure where to start when looking for a roofing maintenance professional? Use reviews, ask friends, and get quotes to compare how much inspections and repairs typically run. Ask lots of questions, and be sure to make sure they are licensed and insured. A good professional roofer will be able to provide references too!
Using a professional roofing company like A.B. Edward Enterprises, Inc. means you can have the peace of mind that comes with hiring a top quality roofer. Our team of experts is focused on offering the best quality roofing materials and top notch customer service. If you need help with roofing maintenance and repair, contact us to set up an appointment!
Here are a few more articles we are recommending for you.
Are you in need of a repair or replacement?
Are you a previous client of ours? We would LOVE to hear your feedback!
Read some of our latest reviews online: