James Hardie Siding Installation, Repair and Replacement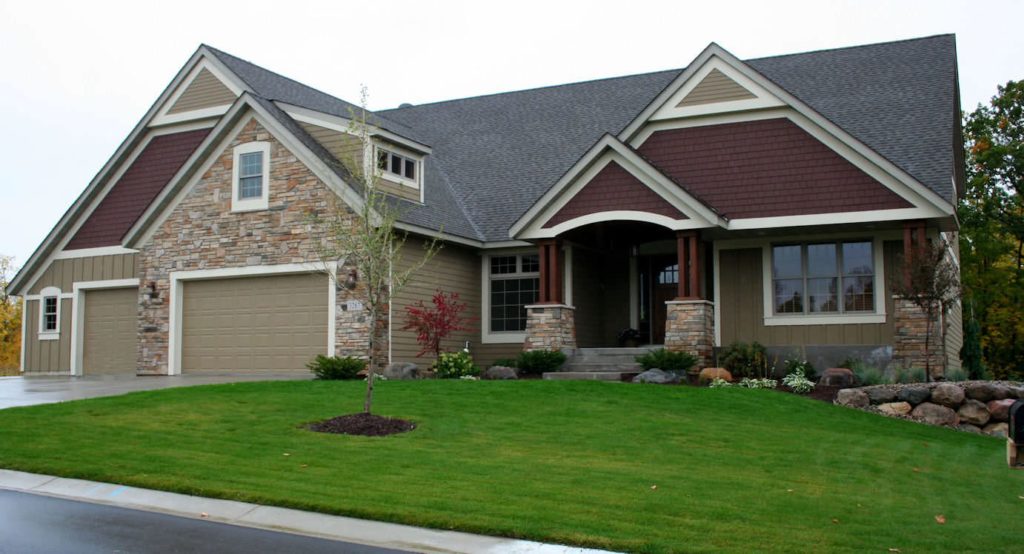 "We are so happy with the look and feel of our remodeled exterior home. Thank you to everyone at AB Edward!"
In appearance fiber cement siding most often consists of overlapping horizontal boards, imitating wooden siding, clapboard and imitation shingles. Fiber cement siding is also manufactured in a sheet form and is used not only as cladding but is also commonly used as a soffit / eave lining and as a tile underlay on decks and in bathrooms. Fiber cement siding is not only used as an exterior siding, it can also be utilized as a substitute for timber fascias and bargeboards in high fire areas.
We are a preferred James Hardie Siding Contractor and look forward to servicing you!
Traditional siding products like wood, stone, brick and stucco give you two to three of these with affordability not being one of them. And although vinyl is priced competitively it, the finished look often times leaves a lot to be desired. With fiber cement siding, you have the ideal combination of all these factors and it's no wonder that fiber cement siding is now installed on 15% of new homes.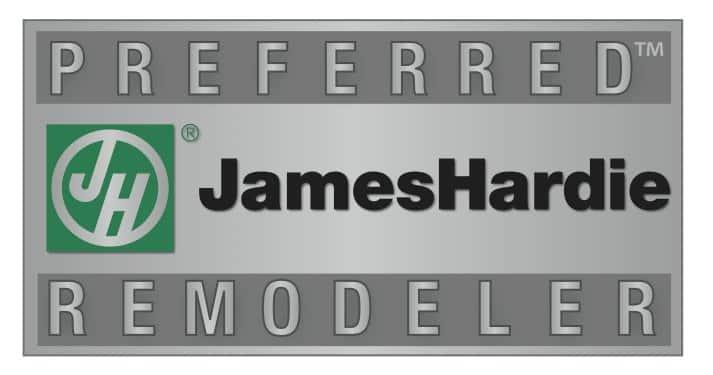 HardiePlank® Lap Siding is the most popular brand of siding in America and can be found on over 5.5 million homes. With its strength, beauty and durability, HardiePlank® siding enhances and protects homes in all kinds of climates.
HardieShingle® siding has the same warm, authentic look as cedar shingles, yet it resists rotting, cracking and splitting. It's beautiful as a primary siding or as a complement to other styles of James Hardie® siding. Our shingle siding panels come in a variety of decorative edges, and expedite installation in larger areas.

HardiePanel® Vertical Siding
For applications that call for vertical siding, HardiePanel® vertical siding is equal to our lap siding in value and long-lasting performance. Because of its structural strength, HardiePanel siding may be used as a shear panel. When combined with HardieTrim® boards, it can also help you achieve a board-and-batten look.
HardieTrim Boards and fascia add the finishing touch to a beautiful, lasting James Hardie home. They provide unmatched durability in corners, columns, windows, rakes and friezes.

HardieSoffit® Pre-Cut Soffit Panels
HardieSoffit Pre-Cut Soffit Panels eliminate the need for separate box or strip vents and minimize the need for cutting. HardieSoffit® panels are available vented or non-vented, in a range of pre-cut sizes.
This new architectural grade line from James Hardie features Artisan® Lap and Artisan™ Accent Trim products. Backed by 15 years of research and development, Artisan Lap delivers.
Take advantage of the ColorPlus® Technology to get the look you want, with minimal maintenance. Find out which James Hardie® Siding products with ColorPlus® finish are available in your area.
As the maker of the #1 brand of exterior siding in America, no company knows more about creating beautiful, durable and weather-resistant homes than James Hardie. We pioneered a superior technology with our fiber-cement siding for the exterior of your home. It's the first layer of defense in weather protection. Take a look at our Weather Barrier system.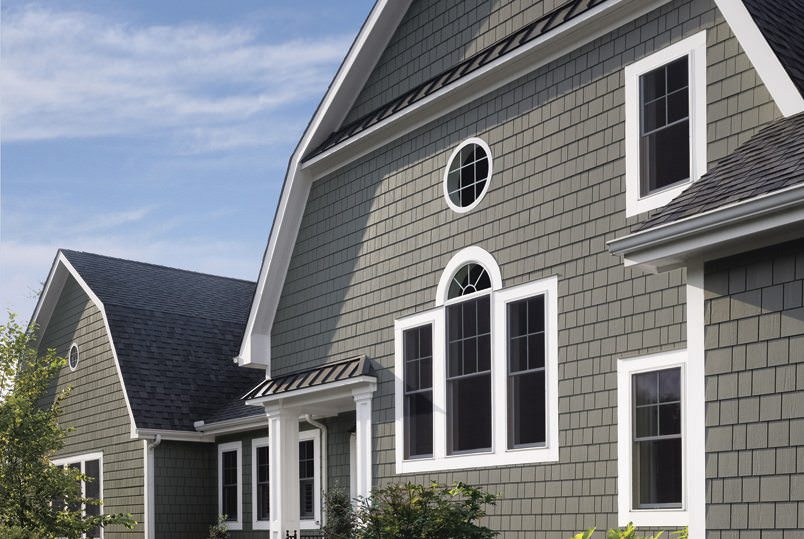 Fiber Cement Siding is the only siding that combines the performance of masonry—minimal upkeep, rot, fire, and termite-proof; unaffected by wind or cold—with the look of painted wood clapboards, shingles, even stone or brick. Yet fiber cement goes for just a fraction of the cost of these other materials.
All this has happened in just 25 years, since fiber cement was first introduced. Now architects regularly specify the siding because it holds down costs without compromising aesthetics. It's even accepted for use in some historic districts.
Ready to get an estimate for James Hardie Fiber Cement on your home in the Chicagoland area?  Fill out our quick form below and one of our professionals will get back to you immediately.
###
About A.B. Edward Enterprises, Inc.
Since 2003 A.B. Edward Enterprises, Incorporated has been providing Chicagoland homeowners with products and installations in the roofing, siding, windows and gutters industry. A.B. Edward has an unblemished A+ Better Business Bureau rating, an Angie's List Super Service Award Company, and also delivers top industry leading products such as GAF, James Hardie Siding Products, Pella Windows and Doors, DaVinci  Roofscapes, Mastic Exterior Siding and more. Today, the family-owned and operated business proudly employs more than 30 people, and our services go well beyond roofing to include, masonry, insulation, decks, exterior painting, stucco, carpentry and more.
A.B. Edward Enterprises, Inc.
James Hardie Siding, HardiePlank Lap, HardieShingle, HardiePanel Vertical, HardieTrim Boards, HardieSoffit Panels, Artisan Exterior Design, ColorPlus Technology and WeatherBarrier
James Hardie Siding
Manufactured by: James Hardie
Model: Fiber Cement Siding
Product ID: JHFCS
5.0 based on 497 reviews
$1000 OFF Coupon New