Yes! A New Roof Does Increase Home Value and Curb Appeal!
When comparing the return on investment and the potential hidden savings associated with a new roof, the benefits far outweigh the costs. Here are a few reasons why a new roof replacement is optimal for your home.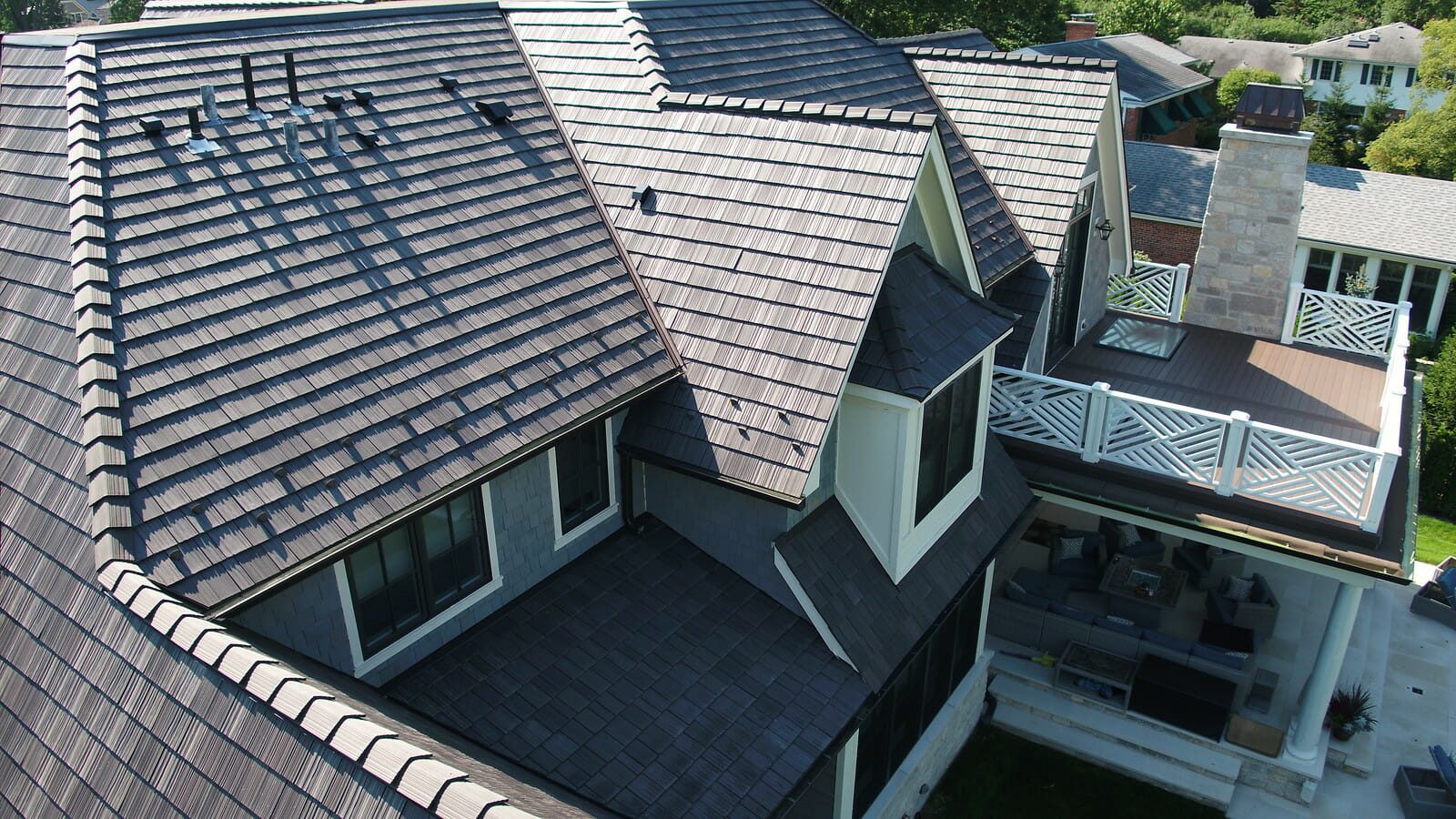 ➡️ New Technology
Roofing shingles have come a long way in design, efficiency, and curb appeal. Asphalt shingles remain to be the most popular choice due to their durability and multitude of options. There are so many choices now like cedar, slate, metal, synthetic, flat roofing and more.
➡️ Efficiency
By replacing your roof, you will be able to significantly boost the efficiency of heating and cooling your home. A new roof will repair any holes that have developed in your old roof that may have been allowing cold air to enter and exit your home through the roof.
➡️ Return on Investment
For homes in the United States that have replaced their roof, the average value added to the home is about $12,000. Compared to the cost associated with replacing the roof, this comes to about a 62.9% return on investment. Prospective buyers flipping through hundreds of other homes for sale on the internet will surely notice a new roof, especially when compared to an old roof in need of repairs.
How a New Roof Increases Your Home's Value
If you are wondering whether it is worth the time and cost to install a new roof on your home, there are important points to consider. A new roof can increase your home's value in a number of ways, like reducing heating and cooling costs, or merely boosting your property's appearance and curb appeal. These factors, of course, also improve your home's resale value. Remarkably, despite how much it can improve home value, few people think of new roofing as a way to boost their property investment. Here are just a few of the reasons you should consider a new roof if you want to increase your home's value.
New Roofing's Benefits for Home Value
New roofing increases homes' resale value by an average of $12,000. That means that new roofing outpaces finished basements, remodeled bathrooms, replaced windows, new or remodeled decks, garage additions, and many other remodeling projects. A homeowner who adds a new roof recover an average of 62.9 percent of the roof's installation costs, simply because of the increased value of their property. Even adding a bathroom or installing a backup generator does not have as high of a return on investment as new roofing.
A new roof can drastically improve your home's resale value. However, it is also an excellent aesthetic improvement. Installing something like architectural-grade asphalt shingles, cedar roofing, or metal gives you a variety of texture and color options. Almost any of these are appealing to potential buyers. Many shingle types now exist that allow you to simulate a rustic slate appearance or any number of distinct looks. There have never been more options for your new roof.
Additionally, installing a new roof comes with a longer warranty than in previous years. Traditionally, standard asphalt shingles had warranties of 15 to 20 years. However, premium asphalt shingles now often come with warranties of 30, 40, or even 50 years, depending on the type and quality. Color roof technology also allows Energy Star certified shingles to be installed on your roof. These special shingles are specifically designed to reflect the sun's heat and lower cooling costs. You can improve your home's value and be environmentally friendly too.
Installing a new roof on your home also helps avoid inspection issues during the sales process. Your roof is one of your home's most noticeable features to buyers but also to inspectors and appraisers. Roofing that is in bad shape can delay or even unravel potential deals. Installing a new roof before you begin the selling process can dramatically improve your home's listing price and what potential buyers are willing to pay. A new roof can also keep a good deal from falling through in the first place.
Conclusion
Installing new roofing is a major investment of time and money. This is what makes it so important to hire a proven, reliable roofing company for any roofing projects. Some roofing companies may try to get you to pay more than you need, while others will cut quality for higher profits and easier installation. A trustworthy roofing company will help you select exactly what you need based on your budget, aesthetic tastes, and your home's needs. They will also break down costs for you so you can clearly see what you are paying for.
A new roof is a big investment and you should take the time to find a trustworthy contractor to complete the project. We advise to never sacrifice quality for price.
Visit Chicagoland's Premier Roof Replacement company! FREE Estimates! (847) 827-1605
Roofing, Siding, Windows, Doors, Gutters, & Masonry
Looking for the best in exterior remodeling in the Chicagoland area? Exteriors happen to be one of our specialties! If you are in need of essential services like roofing, siding, windows, doors, gutters or even stonework, we can take care of that for you.
A+ BBB · Angies List Award · Licensed / Insured · Same Day Response · Over 5500+ Served · Residential & Commercial
Here are a few more articles we are recommending for you.
Are you in need of a repair or replacement?
Are you a previous client of ours? We would LOVE to hear your feedback!
Read some of our latest reviews online: