Cedar Shake vs. Asphalt Shingle in 2020: The FACTS
Cedar Shake vs. Asphalt Shingle: — Harsh Chicagoland elements like wind, rain, snow, and hail are known to affect the roof of homes but however a well-built, properly maintained roof will reduce the effect of atmospheric elements to the barest minimum.
Unfortunately, no roof will last forever, but making the right choice on the type of roof to be used in your home will among other benefits give you a measure of security and safety for your family. There are different kinds of roofs with various features to consider before choosing one to be over your home. This study reveals the differences between 'Cedar Roof' and Asphalt Shingle Roof, looking at factors to be considered before making the best choice!
Recommended for you >> The Greatest Benefits of Having A Cedar Roof For Your Home
The Cost
For most people, this is likely one of the most important aspects of choosing home roofing material, so we'll discuss this first. If you decide to use asphalt for your roof material, you'll pay less than if you decide to use a cedar shake option.
Asphalt shingles are significantly less expensive than cedar shakes. If you are cost-conscious, asphalt is probably the best choice for you. But when looking to improve the value of your home, cedar shakes may be more appropriate for your home.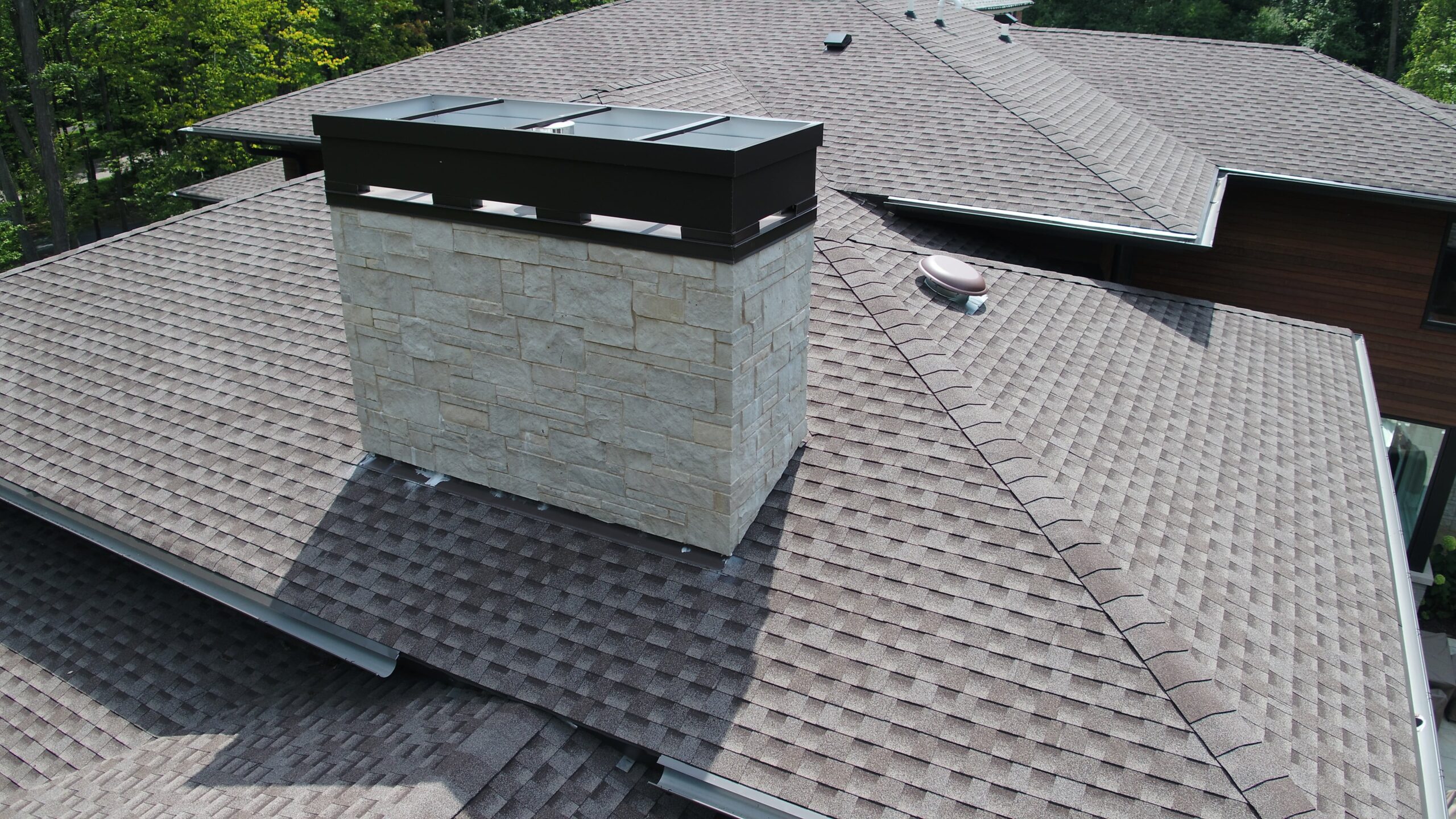 Maintenance and Upkeep
Another important feature about asphalt shingles is they relatively require low maintenance. They are prone to algae, but in most cases, this won't harm the roof. It will leave your shingles with stains, so occasional cleanings will help keep your roof looking new.
Cedar shakes are considered a fairly high maintenance material. Wood shakes need to be kept dry to prevent the growth of moss, which can grow under the shakes and knock them off. So it is important to keep your gutters clean and any debris off the roof as much as possible.
Airflow
If at any point you decide to re-roof your home with cedar shake, you allow for better airflow throughout your home. Cedar actually helps ensure that moisture won't get trapped on your roof, and this is crucial to the longevity of your home.
Harsh Weather Condition
Living in a place where heavy rains are common then asphalt shingles are probably not your best bet for roofing material. They also tend to gather moss and are difficult to maintain. Asphalt shingles have a tendency to get blown off in storms.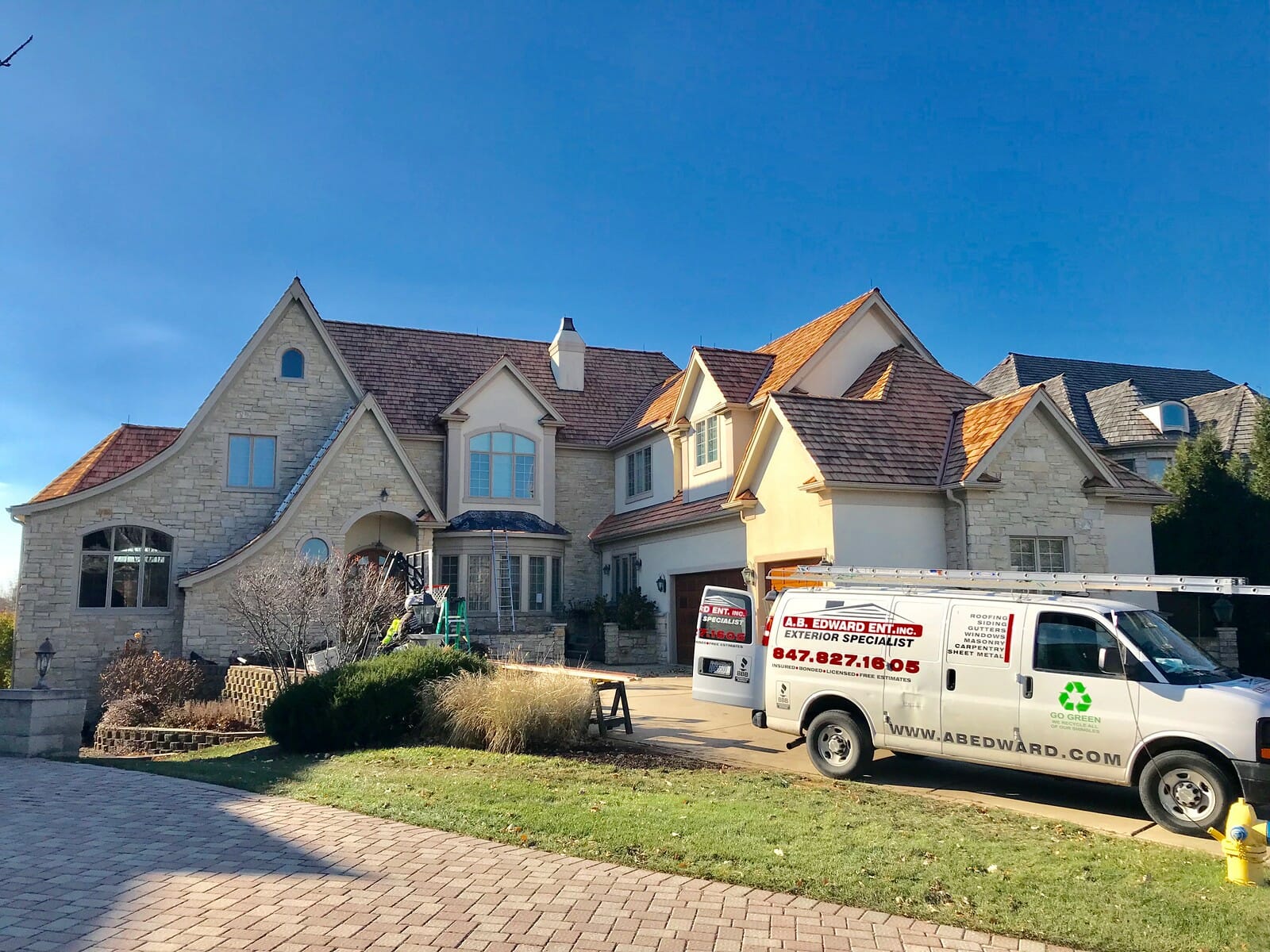 Ease of Use
Shingles are also difficult to remove. It's known to all that it takes a lot more effort and time to install asphalt shingles on your home; on the other hand, it doesn't take much effort for cedars.
Durability
These shingles also come in a variety of colors but people enjoy using cedar for their shingles because they are durable and can withstand the forces of nature.
These shingles aren't as durable as cedar. They also tend to gather moss and are difficult to maintain. Asphalt shingles have a tendency to get blown off in storms.
Conclusion
Cedar shake and asphalt shingles can both be good choices. Your selection depends largely on your preferences and your environment.
[supercarousel id=24187]
[counter number="5500″ title="Customers Served Since 2003″ size="medium" animation="3500″]
A.B. Edward Enterprises, Inc.
414 Mercantile Ct.
Wheeling, IL 60090
847-827-1605
[Read Our Reviews]
Here are a few more articles we are recommending for you.
Are you in need of a repair or replacement?
Are you a previous client of ours? We would LOVE to hear your feedback!
Read some of our latest reviews online: