Benefits of Installing Fiber Cement Siding
Fiber cement board is a form of prefabricated siding made of a mixture including sand and cardboard fibers. Like all siding, it is designed to protect the exterior of your home or business. However, there are numerous unique benefits to using fiber cement siding for your property. In this article, we will go over just a few of the benefits you can gain from choosing fiber cement siding and how it stacks up against alternatives.
Fiber Cement Siding Advantages
For homes on the coasts, fiber cement siding can be a great choice. Fiber cement is especially good at standing up to the unique wear and tear presented by sea salt air. Because fiber cement is extremely durable, it can stand up to inclement or even harsh weather for many years. Fiber cement effectively protects homes from wind, rain, and hail damage. It can even withstand hurricane-force winds, something that is a major concern in numerous coastland areas.
It may go without saying, but fiber cement siding is non-flammable. Homeowners are naturally concerned about protecting their homes from fire damage. Since fiber cement is made from at least 90 percent non-flammable material, it will not catch and spread fire like some alternatives. This fire-resistance can help protect your home from further damage should it catch fire. However, it could also keep fires from adjacent structures from spreading to your home. Fires often spread from home to home through sparks and hot ash carried by the wind. With fiber cement siding, this worry is greatly alleviated.
Fiber cement siding is also surprisingly variable in appearance, making it a great fit for many personal styles and home aesthetics. Fiber cement can even be designed to look like wood shingles or planks. This brings the safety and durability of fiber cement siding to more homeowners than ever before, since they can maintain a traditional look for their home. There are also a wide variety of color choices available and, since fiber cement can be painted, the color options are endless.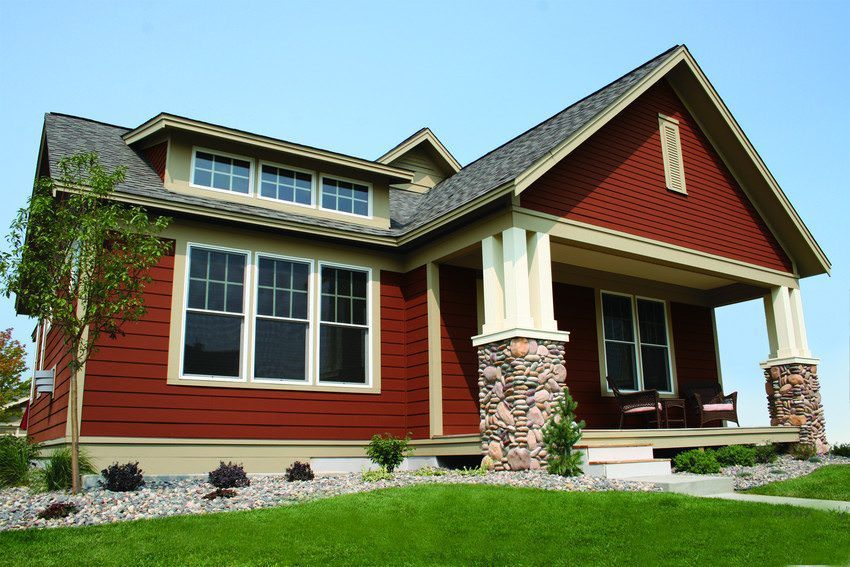 Because of its materials, fiber cement siding is protected from damage caused by rotting or destructive insects. Fiber cement siding lacks overlapping seams to keep mildew and mold from building up between the interior and exterior walls. One of the great unexpected benefits of this is that it lowers allergen content within homes. This improves air quality and helps lessen seasonal allergic reactions. Compared to many of its alternatives, fiber cement siding has few disadvantages.
The one real drawback of fiber cement siding is that it is more expensive than some alternatives. Because fiber cement is heavier, it costs more to deliver and install. In some cases, fiber cement can cost two or three times what vinyl and aluminum siding would. Fiber cement also needs to be repainted once about every 15 years. However, with its incredibly durability, safety, and health features, fiber cement is often a wise investment for homeowners who plan to stay in their home over the long term. If you are interested in fiber cement siding, make sure to consult a reliable contractor with experience moving and installing fiber cement. A seasoned company will be able to walk you through the necessary steps with a complete cost breakdown, warranty information, and any alternatives you may also consider.
Here are a few more articles we are recommending for you.
Are you in need of a repair or replacement?
Are you a previous client of ours? We would LOVE to hear your feedback!
Read some of our latest reviews online: