5 Roofing Maintenance Tips You Should Know
Maintaining your roof is important if you want it to last a long time and don't want to get a roof replacement done sooner than is necessary. Here are 5 Roofing Maintenance tips every homeowner should know about.
Regular inspection and maintenance of your roof will point out to you any areas that need repair and getting those roof repairs done immediately will be better than delaying it and ending up with more major repairs needed later on down the line.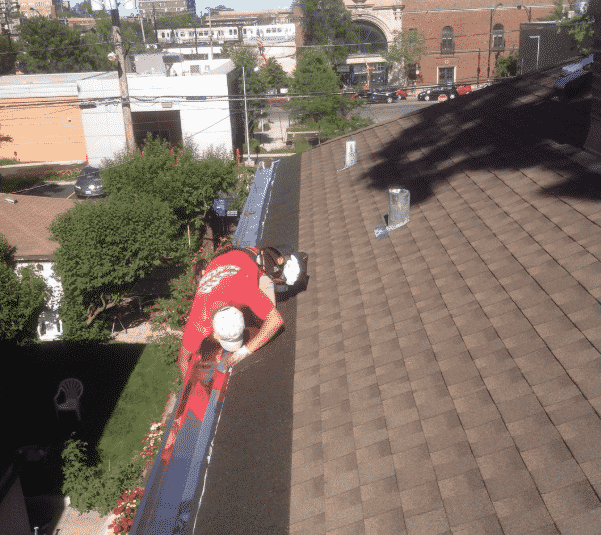 1.) Check the shingles
If there are any loose or missing shingles get them replaced immediately because otherwise water will seep in to the structures below, thus damaging them. If any nails are looking like they're prying loose get them hammered down. If the shingles are curling or buckling then what you might need is a roof replacement rather than a simple repair depending on the age of your roof.
2.) Check the flashing for damage
The flashing connects different areas of the roof such as sloes, the area where the chimney meets the roof, the edges of the skylights etc. Check the flashing to see if it is rusting or if the caulking around it is cracked.
3.) Get the gutters cleaned
Inspect your gutters, especially before a big storm to make sure they are clean and not choked or full of debris. If they do have debris in them then get someone to come and clean them out so that the water from rainfall can drain off your roof rather than building up and causing damage.
4.) Check the soffit and fascia
The soffit is the paneling present between the wall of the house and the roof line while the fascia are the metal and wood boards present along the roof line or behind the eavestrough. Always check these for water damage, soft spots or holes and if you do see any damage then call a professional immediately to fix it.
5.) Keep an eye out for water damage
Make sure to check your attic roof regularly to see if there is any discoloration or staining which may show water leaking through. This is a problem that will require an expert to be called in immediately as in this case your roof may need replacement.
The Final Word on Roofing Maintenance
Always call in an expert for roof repairs so they can identify exactly what the problem is and fix it accordingly. A professional roofer will know which materials to use and how best to fix the damage before it gets any worse.
If you are in need of a roof repair in the Chicagoland area, contact A.B. Edward Enterprises, Inc. at (847) 827-1605. Or you can fill out our service request form for local roof repair services.
https://abedward.com/services/roof-repair-services/
Here are a few more articles we are recommending for you.
Are you in need of a repair or replacement?
Are you a previous client of ours? We would LOVE to hear your feedback!
Read some of our latest reviews online: