Why Does My Roof Leak!
Roof leak: Why is there a leak in my roof!? After the extreme winter season we just recently experienced here in Chicago (polar vortex anyone?), it is possible you will have a leaky roof. This may have or may not have happened before but, we're here to help!
Roofing structures are just like any other part of your home exterior. They get damaged from the elements and wear out over time, and need to be fixed – in some cases they even need a roof replacement! While there are numerous reasons for roofing system leakages, then main 2 that are not holes in your roof are flashing and vent issues.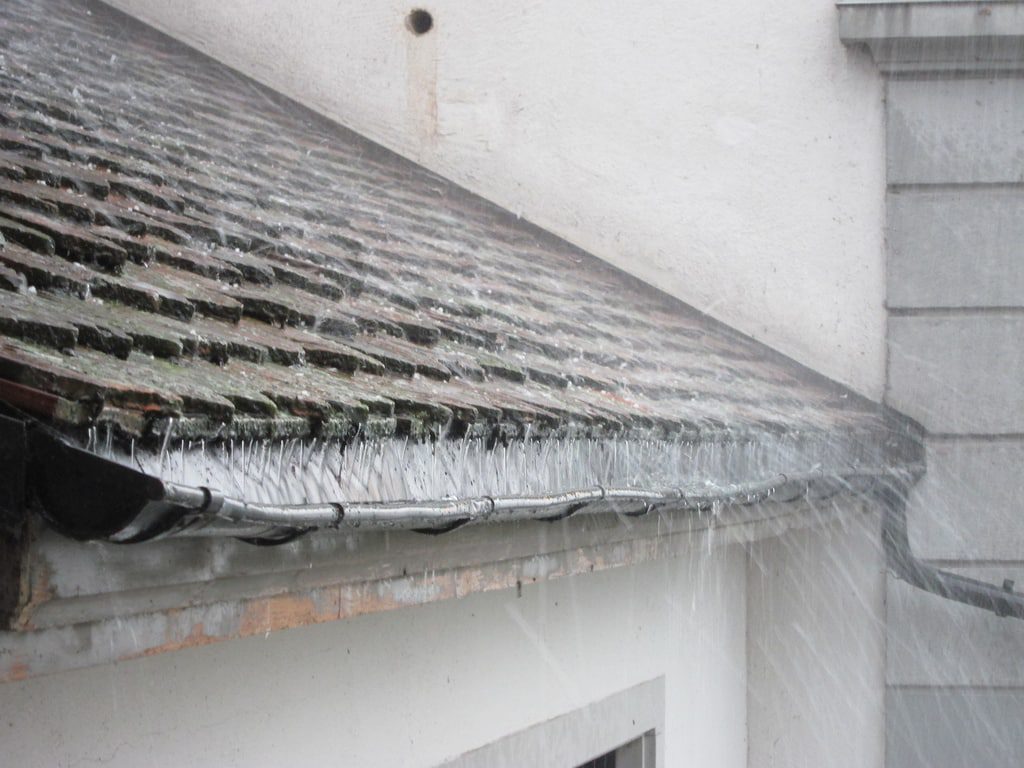 What Are Flashing and Vents?
Roofing System Flashing: Roofing system flashing is merely thin sheets of aluminum or steel utilized in locations to cover holes and spaces that shingles can not fit or reach. These are often small and narrow or oddly shaped areas – and will be prone to roof leak development
Vent Boot: Integrates roofing system flashing with a big rubber collar that seals extending vent pipelines from the roofing system. Vents help keep your home properly insulated and maintained.
These 2 parts are especially vulnerable to storm damage and direct exposure to the weather. When they stop working, they permit water to get in the house. These seemingly small leaks consequently ruin your drywall, insulation, framing and in some cases cause mold. Guaranteeing that these roofing system parts are repaired and maintained regularly protects your home from damage.
What Caused Your Roof Leak
Do you know all the spaces where water can get in on your roof? Throughout the winter season, water freezing and the subsequent growth of ice just broadens any small gaps or hole in your roof. The freezing and thawing we have experienced in Chicago can worsen the affect.
With regards to vents in particular, many times the rubber vent collar has actually degraded to the point where it crumble away. Water journeys right down the pipeline and into your house, because that collar is the only barrier. Regular roof inspections will help maintain these areas and keep your house safe and dry.
Never Ignore A Leak
Roof leaks never go away on their own. In fact they only get worse over time. Acting fast can save you thousands down the line in repairs as the bigger the leak the bigger the fix. Even better, proactive upkeep ensures your roofing flashing is effectively connected and vent books remain in functional condition.
Whether your leak is from a missing shingle or damaged flashing it needs to be attended to fast! Not repairing roof leaks puts even the structural aspects of your roof and its decking at risk. And that's before considering the interior water damage that will also happen. Make sure you call a qualified roofing repair professional to make sure your roof leaks are handled properly. Attempting to fix them on your own can cause more problems and damage. You can even trap water inside your home this way and cause wood to rot!
Roof leaks are a big but common problem. Keep your eyes open for warning signs and be sure to maintain and repair your roof regularly!
Here are a few more articles we are recommending for you.
Are you in need of a repair or replacement?
Are you a previous client of ours? We would LOVE to hear your feedback!
Read some of our latest reviews online: