Warning Signs That Your Roof Might Be Past Its Lifespan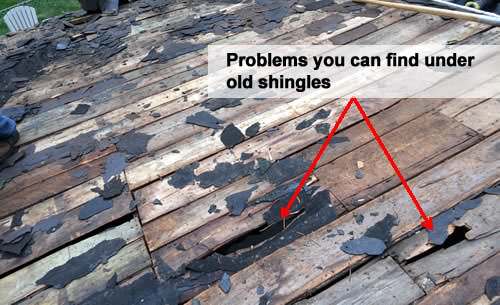 Sometimes a roof can naturally reach completion of its useful life without experiencing a roofing system failure. It just looks old and worn, and you are doing preventive upkeep on your house. If changing an old roofing is postponed, nevertheless, it might result in bigger issues down the road. So expect the warning signs to be sure to offer yourself lots of time to include the task to your To Perform list.
Prospective indications that your roofing system might need to be replaced:
– Shingle edges are curled or shingle tabs are cupped
– Bald areas where granules are missing
– Cracked shingles
– Your roofing system is at least Twenty Years old; while numerous shingles today are produced for resilience, lots of aspects can speed up the aging of shingles For example, if your roofing is not properly ventilated, it can negatively impact your shingles.
– Neighbors are getting new roofs. Residences built around the very same period can experiencing the very same kinds of weather conditions can mean that your roof is nearing its beneficial life
– The roofing just looks old and used
– Dark streaks. Airborne algae cause dark streaks on roofing system decks. While this may not necessarily harm the roof shingles, it may not look great. Algae streaks can be eliminated using a 50:50 mix of water and bleach sprayed on your roofing system. It is very important to use a low volume garden hose so you do not knock the protective granules off your shingles. It is likewise important that you secure your landscaping from the bleach run-off.
– Moss. Moss can grow on roofing surfaces that do not get much sunshine particularly in cool, wet climates. Moss growth can be more than a cosmetic problem. Moss holds wetness against the roofing system surface and overtime in freezing climates can trigger damage to the granules on the top of the shingles. Moss can be brushed off however it won't prevent it from growing once more; make sure not to damage the shingle surface. You might have to call a professional roofing contractor.
A.B. Edward Enterprises, Inc has been replacing roofs in the Chicagoland area since 2003. Our company has served over 4100+ homeowners and have an unblemished A+ BBB Rating, just take a see at what our customers are saying.
Here are a few more articles we are recommending for you.
Are you in need of a repair or replacement?
Are you a previous client of ours? We would LOVE to hear your feedback!
Read some of our latest reviews online: