Ipe Siding is an Extremely Versatile and Eye-Catching Siding Option
Ipe Siding is one of the most durable siding materials that can you can buy. Ipe has been seen in many residential projects and is made of ipe has the same great durable characteristics of standard Ipe Decking. 
Ipe Siding will stand strong in the hard summer heat and cold winters we experience here in the Chicagoland area. Ipe is the perfect siding material because it is a natural product that is really maintenance free.
Ipe is a great alternative to other siding options because most other siding materials are man-made materials that are not natural products.  Ipe is a 100% natural product that contains absolutely no chemicals or preservatives. 
If you are interested in replacing your siding, let us give you a FREE ESTIMATE and one of our experienced project managers can go over your project today. You can also take a look at our reviews online to see what other customers are saying, 
Did you know, we also carry Ipe Wood Decking?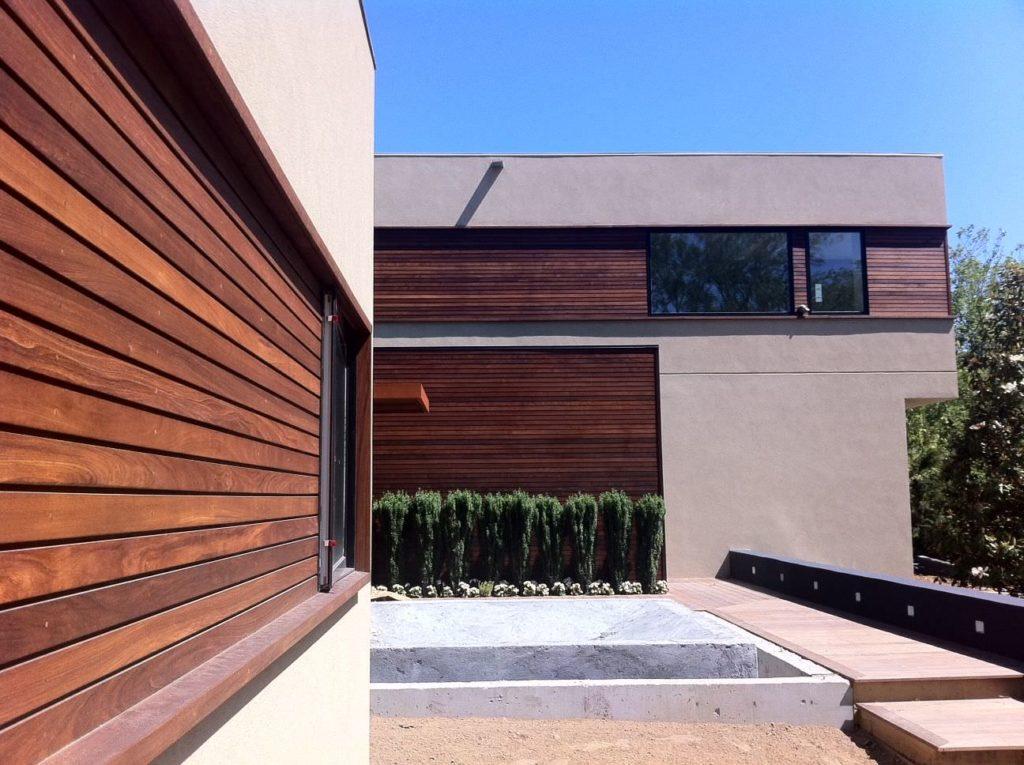 Ipe Shiplap Siding Installation Process
To protect from excess moisture apply a vapor barrier to the wall
Attach 3/4″ furring strips spaced over 16″ to the vapor barrier
Starting at the bottom start the installation of siding by pre-drilling holes above each furring strip with a 1/8″ drill bit. If using Ipe Plugs use a 3/8″ drill bit to make a hole for each wood plug to fit into.
To secure the bottom half of each board, drive a 3″ stainless steel screw through the 1/8″ pre-drilled hole.
Predrill with a 1/8″ drill bit a hole through the narrow part of the siding that sticks out against the wall at the top of the board.
Next, drive a 3″ stainless steel screw through the 1/8″ pre-drilled hole. Do not worry about plugging this hole since the next board you install will cover this fastener.
Repeat steps 1-6 the above steps for the rest of the project.