Choosing the Best Roofing Company For Your Home (Expert Advice)
Keeping the roof of your home well-maintained is essential in protecting the structure of your building, while also making a strong first impression with customers. Finding the right residential roofing company for your home is critical to ensure that the job is done right. Following a few simple tips can make it much easier to find the best roofing contractor in your area. Interested in learning more? Here are five tips to keep in mind while you are searching for a residential roofing company.
If you are in need of home exterior work, please contact us today! (847) 999-7481 or get a FREE Replacement Estimate.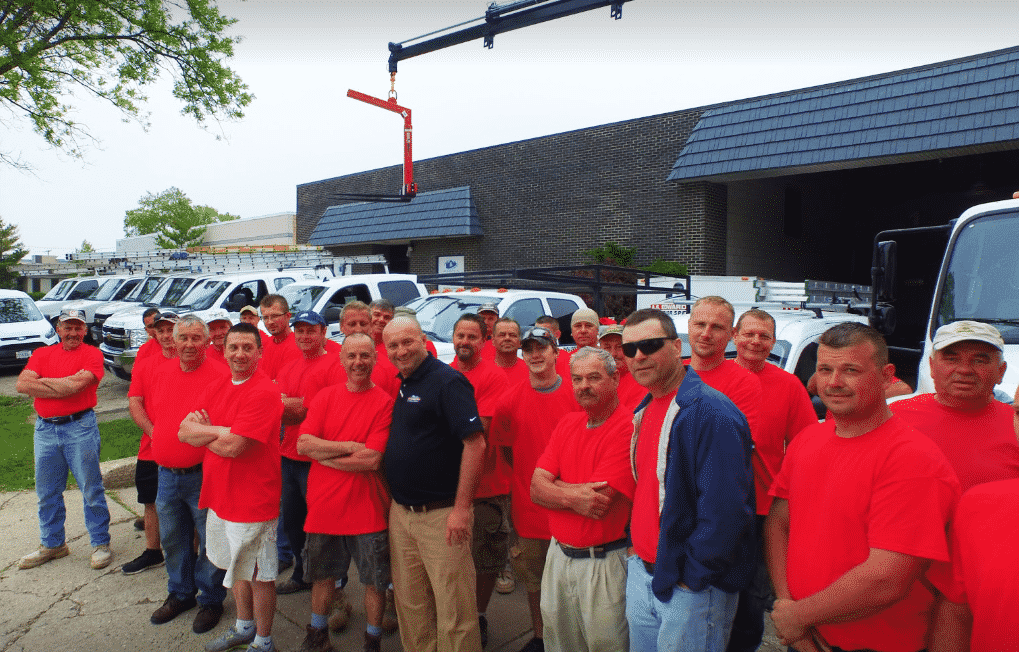 #1 Find a Local Roofing Company
Choosing a local roofing company in your area is a much safer option than using a roofer without a local connection. You should always remain cautious of storm chasers to avoid becoming the victim of a scam or poor workmanship. Finding a local roofer with an excellent reputation is a much better option, as they are more likely to do a great job to keep attracting more customers in your area.
#2 Ask for Recommendations
Another smart tip is to always ask for recommendations from your family members or friends. A roofing company with a stellar reputation is always a much better choice than using a roofing contractor that hasn't worked with anyone in the nearby area. Taking the extra time to ask for recommendations is well worth the effort to ensure you are more than well-satisfied with the roofing services.
#3 Verify Credentials
A homeowner should always conduct a background check on a roofing contractor to ensure that they are licensed and insured. Verifying credentials is important to keep your company protected against any type of damages. You will have the peace of mind to know that the job is done right by choosing a roofing contractor with verifiable credentials.
#4 Check Out Online Reviews
Many roofing companies are listed on websites that provide online reviews. These reviews can provide you with essential information in helping you choose the best roofing contractor to meet your needs. You can also check out a roofing company's website to learn more details and see if a residential roofing company is the right fit for you. Take a look at our reviews online.
#5 Focus on Quality Instead of Cost
A lot of homeowners make the simple mistake of focusing on finding the most affordable roofing contractor in the area. However, you will often sacrifice quality by hiring a cheap roofing company. Instead, it is much more useful to compare all of the prices and find a roofing company that will give you the best services at a competitive rate.
Finding a roofing company for your home is an important investment. A quality roofing contractor will provide the best services available while also offering a warranty for their services. Taking the additional time to follow these simple tips is a great way to avoid any regrets and ensure that you are happy with the final results.
Close to 10,000+ Completed Projects in the Chicagoland Area
Since 2003, we've had a lot of customers! Every single one of those pins marks a happy A.B. Edward client, whether we installed new siding on their home, repaired a leaky roof, added some windows or even a garage door. Take a peek at our interactive map:
Read our reviews online | (847) 827-1605 | FREE Replacement Estimates | Schedule a Repair
View Chicagoland Projects in a full screen map