We love installing Chicago cedar shake roofs and we believe that these types of roofs are smart investments. While every type of roofing material has its pros and cons, we feel that the advantages of cedar shakes dramatically outweigh their drawbacks. Today, we'd like to explain why we think cedar shakes add value, protection and beauty to homes…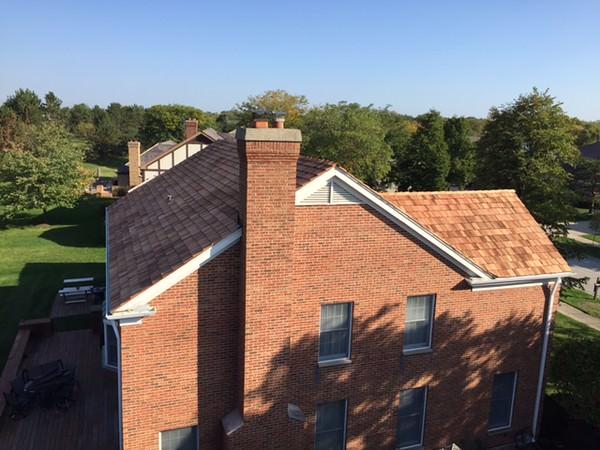 Cedar Shake Roofs Offer Impressive Benefits
Cedar shakes and shingles are energy-conscious choices which offer double the typical amount of insulation that other forms of roofing materials provide. As well, they are super-durable. In fact, you'll find that cedar shakes last for a full ten years longer than comparable forms of roofing materials.
Lastly, nothing really compares to the rustic appeal of cedar shakes. They look gorgeous as soon as they are installed and take on a pleasing grey-silver hue as they age. Our customers (and we've served the needs of over four thousand Chicagoland clients!) love the way that their cedar shakes perform and look. These customers trust us to provide expert maintenance when it's needed.
This type of maintenance is important and we are able to provide it for competitive rates.
Also, we know exactly how to install these types of cedar roofing materials. We're the best choice for installation, repairs and maintenance! We really know our stuff, as we've been in business since 2003, served over 4700+ customers and have an unblemished A+ BBB Rating,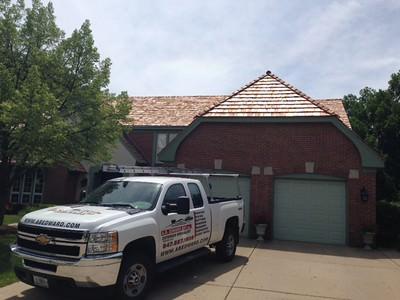 You Deserve Exceptional Installation Services
We know cedar shake roofing processes and we feel that we offer superb workmanship for fair rates. We feel that you deserve this level of quality and expertise. As well, we're pleased to provide warm and friendly service to our customers.
We enjoy being a part of the Chicagoland community! We've helped friends, family members, business connections and clients who find us through word-of-mouth recommendations and advertising to access the reliable and professional roofing services that they want and need. We never overcharge or tack on hidden fees. We love what we do and it shows!
Please Call (847) 827-1605 or fill out our FREE Estimate form.
Now that you know more about the benefits of cedar shake roofing, as well as some information about our company, why not connect with us today? When you do, we'll discuss your needs with you and offer expert advice. We'll also do a consultation and provide you with a realistic quote for our services.
Here are a few more articles we are recommending for you.
Are you in need of a repair or replacement?
Are you a previous client of ours? We would LOVE to hear your feedback!
Read some of our latest reviews online: