Slate Roofing Benefits In Chicago
Our established and respected company has been around since 2003. Over the years, we've installed so many gorgeous slate roofs for our Chicagoland clients. When you choose us as your Chicago slate roofing contractor, you'll love the results.
The elegance and traditional beauty of slate is really beyond compare. It comes in so many hues, including basic black, which means that we are able to offer custom roofs to our clients which suit their tastes to absolute perfection.
As well, we are a Chicago slate roofing contractor with a strong and positive reputation. We are aware of how are roofers wasting their marketing budget, and our BBB ranking is A+, so we back up our marketing claims with exceptional workmanship and caring customer service.
Now that you know a bit more about us, we'd like to let you know why slate tiles are so prized by discerning homeowners…
Slate Is a Solid Investment
A new roof is an investment. You will need every assurance that you're choosing a roofing material which is durable enough to endure. When you choose slate, you won't need to worry about replacement. A typical slate roof which is installed and maintained properly will generally last for a century and a half! Suffice it to say that no other form of roofing has this kind of staying power. If you want the best, slate is the way to go. It's beautiful and also incredibly rugged.
As well, slate is resistant to fire. Every slate tile that we install for our clients is fireproof. This is a great advantage, as roofs sometimes catch fire due to adjacent house fires, sparks from fireworks or wildfires. If you want the ultimate in safety and protection for yourself and your family, you'll find that selecting a slate roof provides you with more peace of mind.
Slate isn't the cheapest roofing material around. It's an upscale choice for those who want something refined, classic and durable. It's an investment in a more beautiful home and it is likely to positively impact the resale value of your property. Slate is a wonderful choice if you want the ideal blend of good looks and performance. It's a roofing material which is revered for its many attributes…
Find Out More Today
Now is the right time to call or email our team for a FREE Estimate. If you want great slate roofing service from an experienced company which earns accolades in the Chicagoland community, then we encourage you to connect with us today. When you do, you'll be in good hands. Just see our reviews!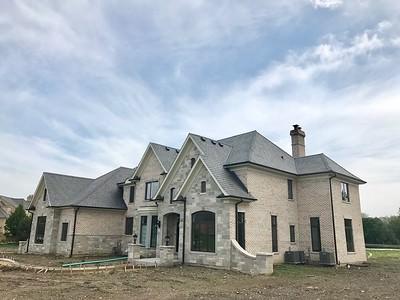 Here are a few more articles we are recommending for you.
Are you in need of a repair or replacement?
Are you a previous client of ours? We would LOVE to hear your feedback!
Read some of our latest reviews online: