Combination of Timeless Elegance With Durability
DaVinci Roofscapes is renowned for its innovative and high-quality roofing solutions. This industry leader combines cutting-edge technology with top-notch materials to deliver duarble and aesthetically pleasing synthetic slate and cedar. A passion for perfection and commitment to sustainability set DaVinci Roofscapes apart in the market.
With DaVinci tiles, your home will be even more beautiful. All products of this company are made with attention to every detail, even the smallest. It is the precise workmanship and natural appearance that make our team recommend the installation of composite components for many years now. DaVinci itself declares that their products look better than natural slate and cedar, and we must admit that this is often true!
The quality of DaVinci products can be testified to:
– Lifetime warranty
– Wind certification up to 110 mph
– Class A fire rating
Take care of your roof today – trust the specialists at A.B. Edward and opt for DaVinci Roofing products.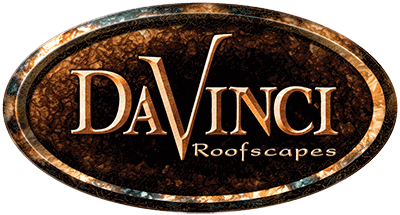 According to DaVinci itself, their synthetic slate looks even better than its natural variety. Thanks to the use of high-end technology, DaVinci Roofscapes' synthetic slate roofs feature durability, realistic appearance and a wide range of colors. Just as importantly, several models are available – with the multi-width series being the most impressive. Thanks to the variety of tiles, your roof will attract the attention of all visitors, and its low weight makes the building structure much less stressed.
Ask your customer service representative at A.B. Edward about the current range of slate tiles.
While natural cedar is absolutely remarkable, DaVinci's technologies are very close to perfection. The composite shakes are deceptively similar to wood, while distinguished by much greater durability and weather resistance. If you care about your cedar roof, but don't want it to need refreshing after a few years, the solutions offered by DaVinci definitely deserve your attention.
For an actual range of models and colors, contact us!
Looking for Inspiration? Check Our Latest DaVinci Projects:
Why A.B. Edward is the #1 DaVinci shake and Slate Installer in Chicago North Shore?
We are a local, family owned and operated company in the Chicago area. Over the past 20 years we have proudly served over 7000+ homeowners with 10,000+ jobs completed and have maintained an unblemished A+ rating with the BBB. We stand by our work and always make sure we do the job correctly, efficiently, and on time. Our team is happy to discuss the many available roofing options we have for you and provide a quote after an inspection.
We specialize in home exterior repairs, remodeling and installation. In addition to our repair and roof replacement services, we also offer siding repair and replacement, gutter replacement and repair, window replacement and installation, and several patio, deck, and terrace options as well. We know the best ways to get your home looking its best, that's why we use only the best materials available, such as GAF products.
Our focus is on our customers, as can be seen by our many positive reviews. We put our customers first and treat them like we would treat our family! Choosing our company is choosing quality products, excellent service, and peace of mind for your home. If you have been considering replacing your roof, contact us today for an estimate. We have already helped hundreds of clients from Glenview, Evanston, Wilmette, Winnetka and many other locations north of Chicago.
If you are interested in our roof replacement services, call A.B. Edward Enterprises, Inc. at (847) 827-1605. Our main headquarters is located in Wheeling, Il.