Top 3 Advantages of Synthetic Slate Roofing
In the Chicagoland area, slate roofs have been a popular roofing choice for many years, however, their weight and cost prevent them from being a feasible roofing solution for every home. If you've been wanting the look of a slate roof but your home can't support the weight of natural stone or it's out of your budget – synthetic slate may be a great option for you!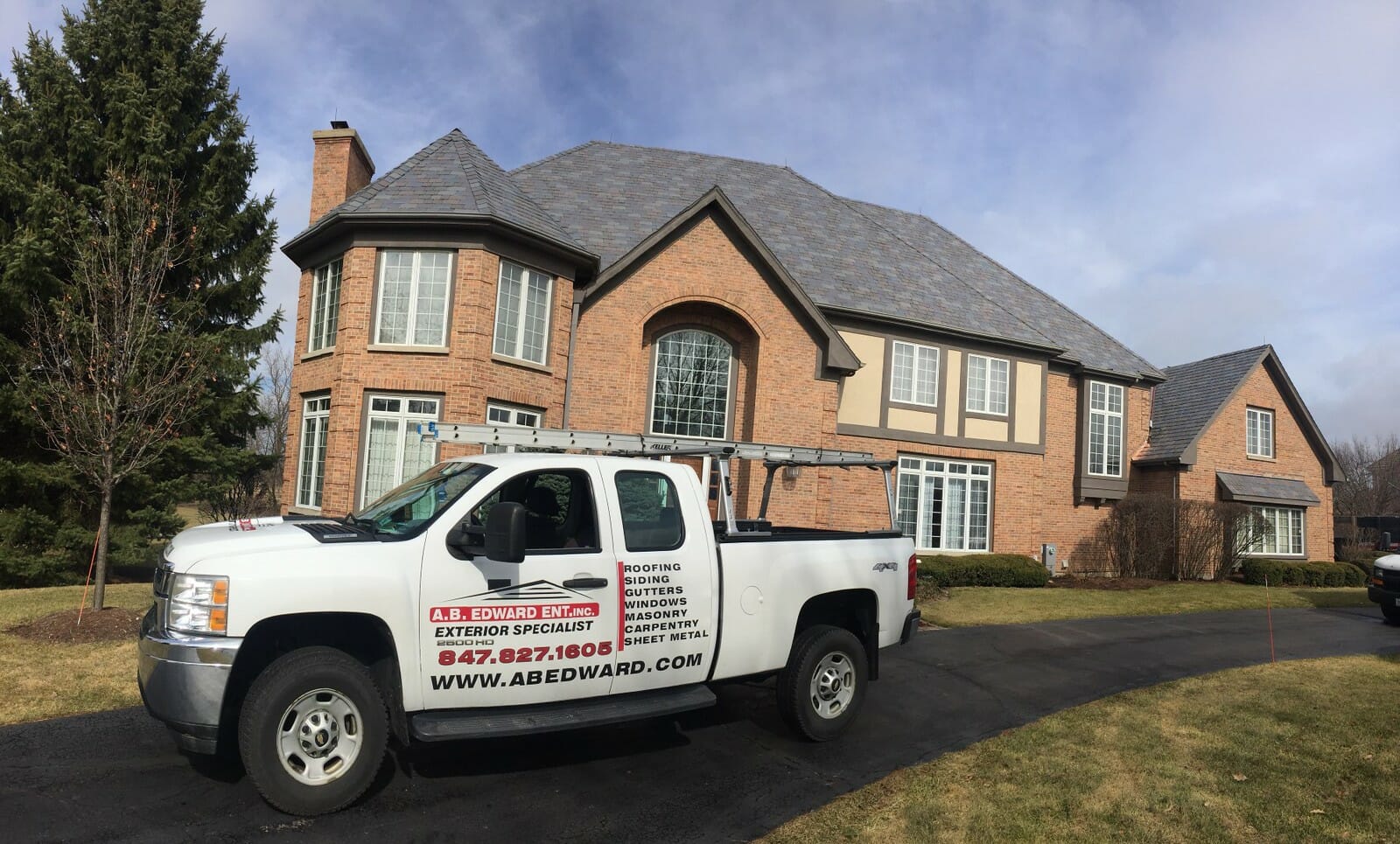 What is synthetic slate roofing? >> DaVinci Synthetic Slate Roofing
1. Cost
The cost of installing and maintaining an authentic slate roof often deters many homebuyers from achieving the look they want for their home. Natural slate, while beautiful and very long lasting, is also expensive to install and can have high maintenance costs if shingles break off or come loose. An artificial roof costs a fraction of what an authentic roof costs you – and is easier to maintain as the roofing surface is less fragile. In fact, artificial slate is very low maintenance as it is non-porous, resistant to algae and insects, and will not curl or crack which are all problems that can require costly repairs in other roofing materials.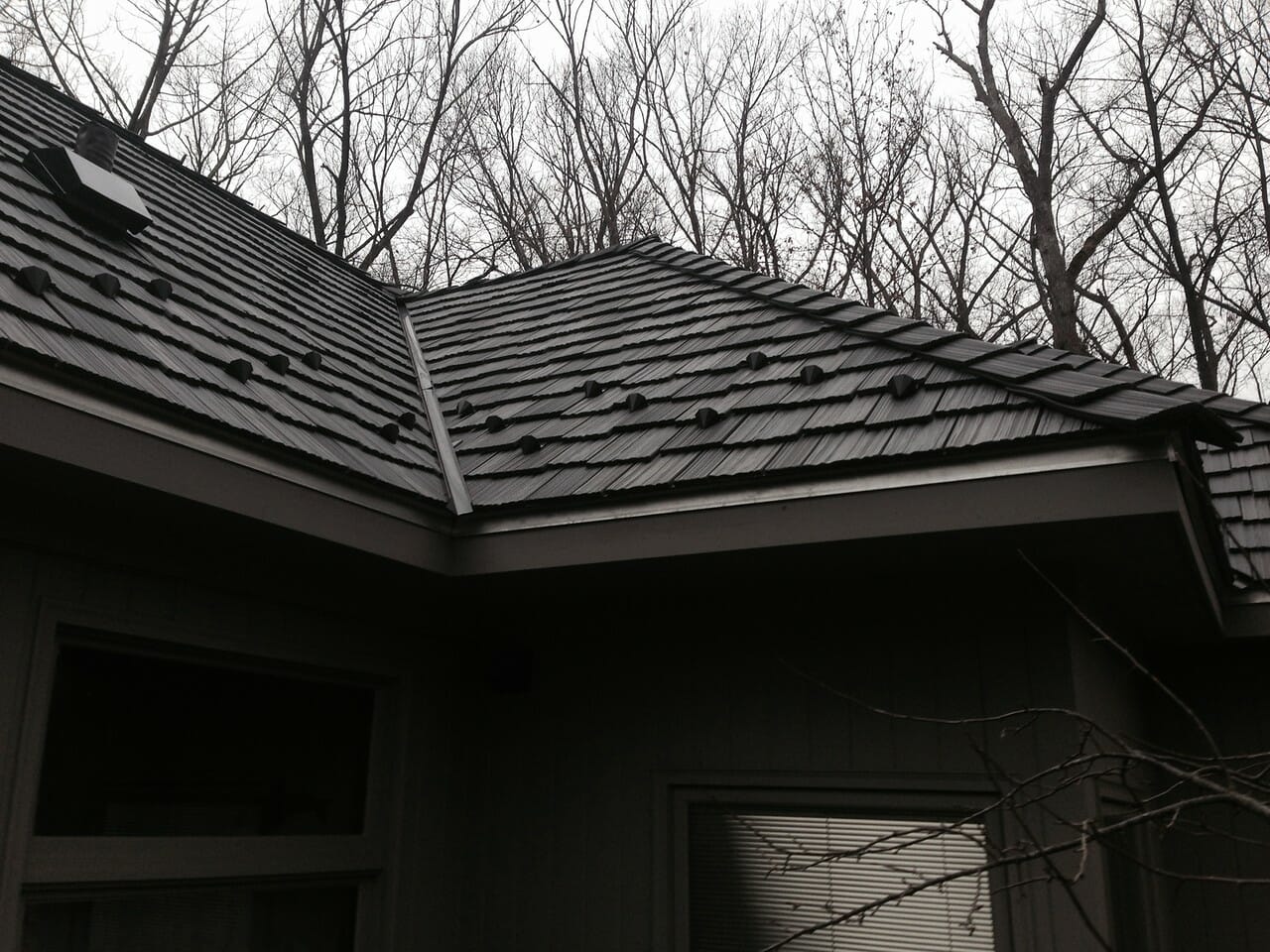 2. Weight
An additional worry when mounting an actual slate roofing system is weight. Natural stone is just that – stone. Prior to the installation of an authentic slate roof your home would need to be evaluated to see if it could support the weight of a stone roof – and many houses do not pass this test. Instead, roofing supports for slate roofs are often installed, but this only adds to your roofing installation and maintenance costs. Synthetic slate is much lighter so much so that the need for roofing supports is nonexistent! The lightness of synthetic slate also makes it easier for contractors to install as they will require fewer special tools to install your roof. The ease with which this kind of roof can be installed means your new roof is also completed far quicker than if you were installing a conventional natural slate roof.
3. Color Fading
It can be difficult enough to choose a roofing color that complements not only your house but also matches the rest of your neighborhood and doesn't clash too much with your natural surroundings. Natural slate can fade over time – just like any other natural material. This color fading can change the look of your home – sometimes not in a way you'd prefer though! With synthetic slate the tiles are made to be more UV resistant and therefore their colors do not fade as fast or in many cases at all! Each synthetic slate shingle is made from a durable polymer and treated for color fastness and coated with UV resistant protectants which will keep your roof and home looking its best for longer.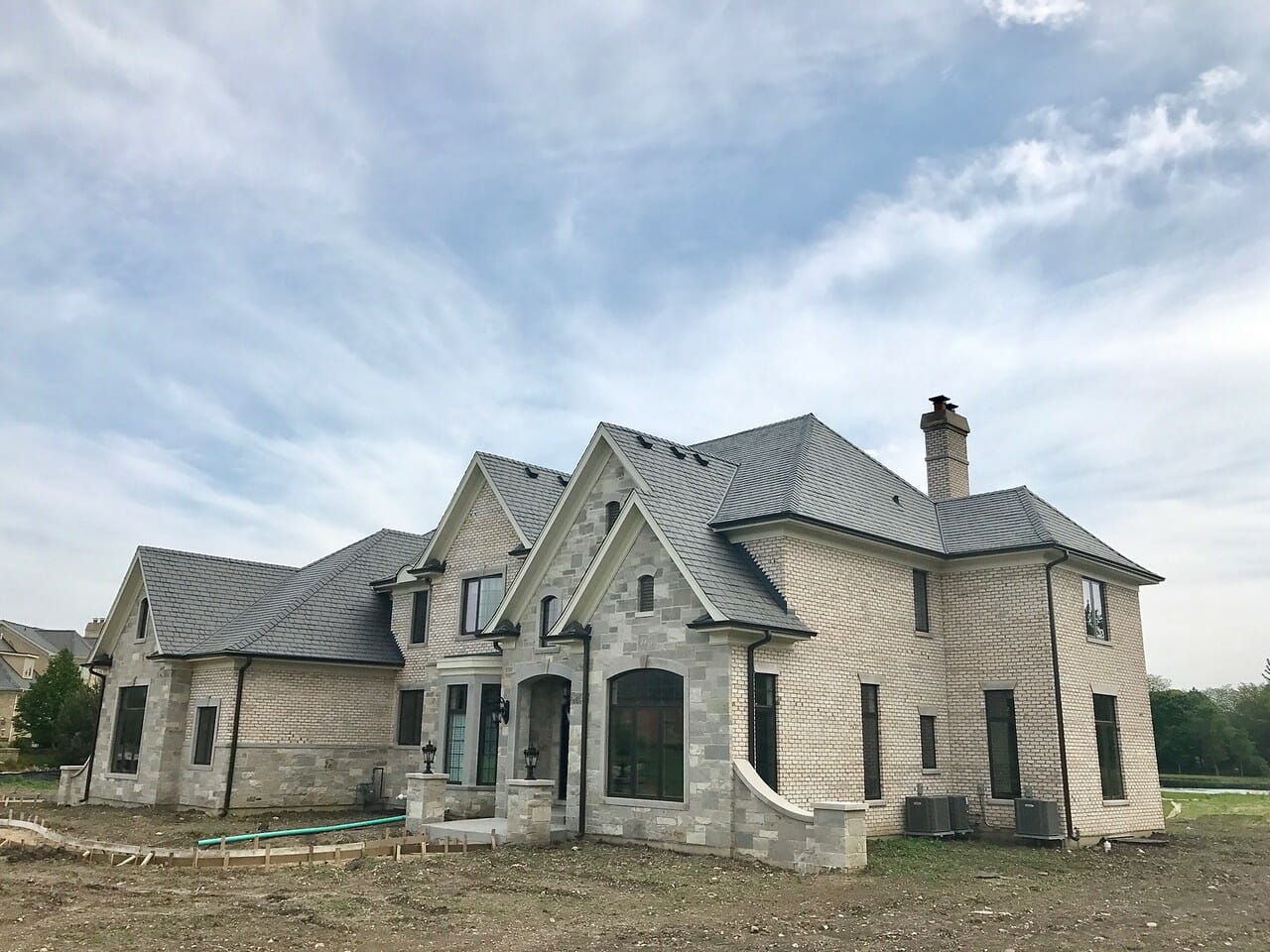 DaVinci Roofscapes
We only offer our customers the best in materials – and synthetic slate is no exception to this rule. DaVinci has been our main choice for synthetic slate roof materials for years. They offer multiple cuts of shingle, from single width to multi width and their special Bellaforte line as well. All DaVinci Roofscapes products come in a variety of natural slate shades, and if you don't see one you like they also can create a custom blend for your home that will match perfectly.
DaVinci synthetic slate also has an EcoBlend line – which features special colors selected and treated to give your home added insulation properties to help you cut back on heating and cooling bills year round. Finally, if being eco-friendly is a concern for you, you can put your mind at ease knowing that DaVinci Roofscapes are 100% recyclable too!


Call A.B. Edward Enterprises, Inc. for Your Synthetic Slate Needs
If you've been considering installing a synthetic slate roof, or have been wanting the look of slate but didn't think it was possible until now, contact A.B. Edward Enterprises, Inc. For over 15 years we have been serving the Chicagoland area with over 5500+ happy customers. We have an unblemished BBB rating of A+ and consistently receive excellent reviews. If you're looking for a trustworthy and experience roofing contractor to help you with your synthetic slate roof contact us today for a FREE roof installation estimate!
Here are a few more articles we are recommending for you.
Are you in need of a repair or replacement?
Are you a previous client of ours? We would LOVE to hear your feedback!
Read some of our latest reviews online: