Commercial Roofing Contractor

We offer complete residential and commercial roof repairs, roof replacements and roof installations. Our Specialties include Flat Roofs, Rubberized Roofs, Silver Coated Roofs, EPDM Roofs, TPO Roofs, Asphalt Roofs, Green Roofs, Tile Roofs, Hit Mop Roofs & Gravel Roofs. Give us a call for a FREE Estimate.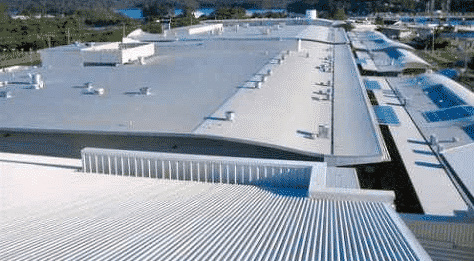 Commercial Roofing Services for Your Business
Every business owner can agree on two things; every business needs a sturdy foundation and there is to be as little interruption as possible to service. We know that time is money and time lost to faulty roofing can be catastrophic for any business. We are proud to do business with many property management firms, retail chains, office buildings, landlords, and smaller business fronts. Before you hand another contractor a blank check consult with us for our honest opinion and a free estimate. Here at A.B. Edward Enterprises, Inc, we guarantee the best repair or replacement services that we have to offer. We are also fully licensed, insured and bonded to handle any size roofing project in the Chicagoland and surrounding suburban areas.
The most important thing we build is your trust.
For more than 10+ years, A.B. Edward Enterprises, Inc. has built our business around a skilled team of dedicated people who take pride in their work. We guarantee all of our clients the very best workmanship and products that our industry has to offer. It's no wonder thousands of customers—from the Chicagoland area—count on A.B. Edward for their roofing needs.
Safety First. Quality Always.
A.B. Edward Ent; is a licensed, insured and bonded roofing contractor in the North Shore Chicagoland suburban area.