Should you trust a roofing contractor who gives you a free inspection?
We don't and here is why…
Simply put, you cannot afford to have mistakes made when discussing and properly analyzing your roof and whether or not it's fully protecting your family. This is serious business. For most people, their home is their biggest investment, so why risk it?
Since 2003, we have served over 6000+ homeowners and performed over 12,000 jobs for the Chicagoland area. To say we have seen everything when it comes to rooing issues is an understatement. Through the years, our team has responded to calls were there have been subtle leaks that no one saw before it was too late because of overlooked storm damage…and guess what?!
THEY RECENTLY HAD THEIR ROOF INSPECTED…FOR FREE!
Now there are interior damages, structural issues, mold concerns, potential health concerns…the list goes on-and-on! Typically the person doing the "free inspection" is 100% commission based, so they're not getting paid to do the inspection. They only get paid when you pay for a service…so you see where I'm going with this.
We always tell our team that when they present a problem they need to present a solution as well. So here's my solution to "free" when it comes to your roof: Pay for a certified roof inspection. It's that simple! It's a low cost to make sure you have peace of mind, your roof is leak free and ready to take on the rough Chicagoland area elements.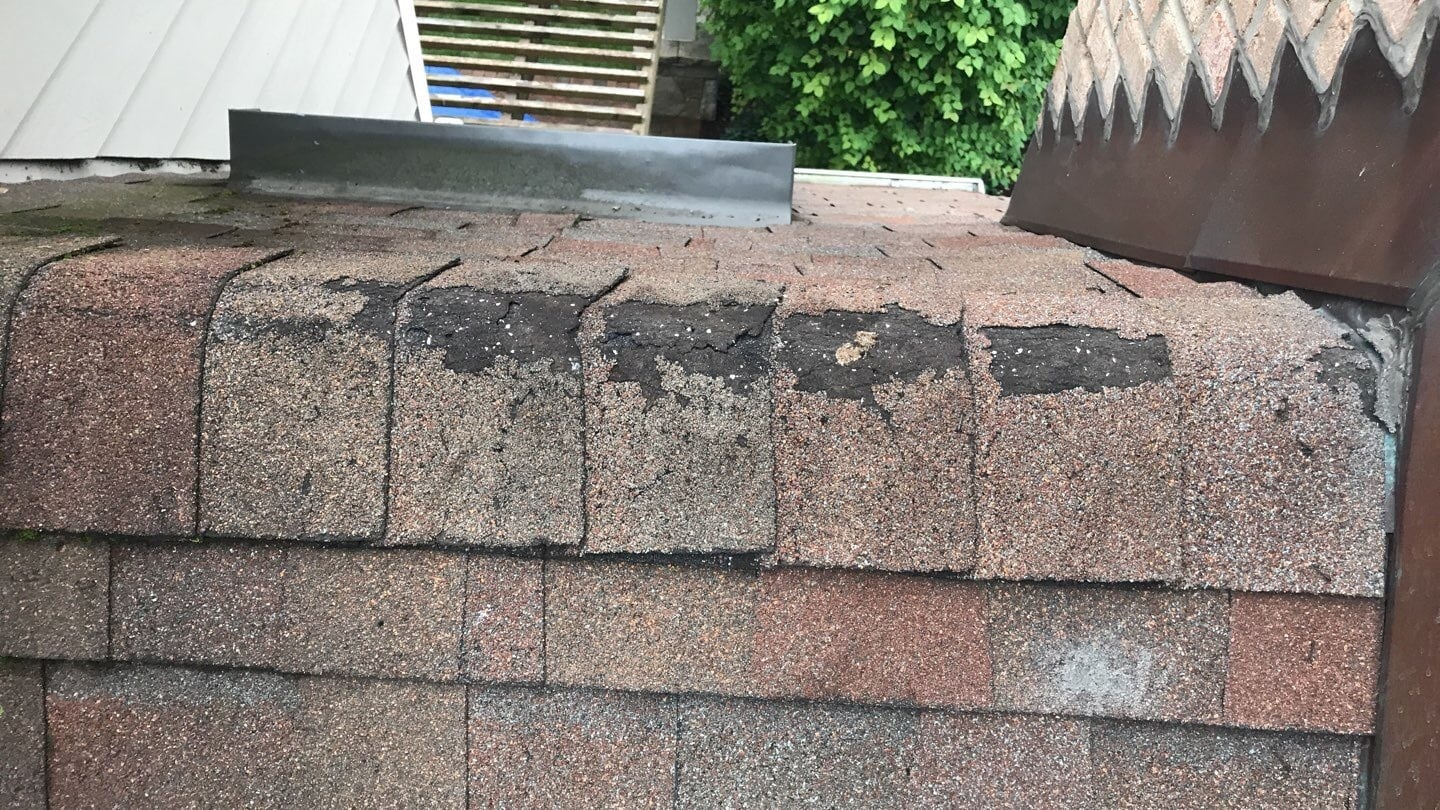 Our certified and award winning roofing specialists know what to look for at the point of defect and know how to properly diagnose other areas of the roof that can be compromised which needs a trained eye and knowledge of how a roofing system works. This is crucial when providing a homeowner with exactly what is happening on their roof.
Why should I get my roof inspected?
Roofs should be inspected immediately following weather events to prevent further damage due to water infiltration. Damage from winds or hail can be slight and require little more than minor maintenance, or the problems can be major and require roof replacement.
10 most common reasons — to inspect roofs at least twice per year.
Weathering and Aging
Routine Maintenance Damage
Storm Damage
Leak Assessment
Proper Drainage
Vegetation Damage
Roof Cleaning
Security
Warranty Repairs
Needed Improvements
How does your roofing inspection work and what is the cost?
For a nominal inspection fee depending on your location, we will be sending 2 of our highly trained home exterior service technicians to your location to give you a thorough and detailed report including photos, recommendations and a full 100% assessment of the damaged and surrounding areas.
In most cases the inspection fee will cover the cost of the repair and we can fix it on the spot, quickly and done right. If for some reason there is larger damage, we will give you a proposal for the work, in which you can apply your inspection fee towards it.
After we inspect your roof you'll know the exact condition and how much "life" you have left, any unseen damages from past or recent storms, along with any areas of concerns for leaking and comprehensive next steps, if needed, to solve any problems you may have.
Luckily, we make it easy and get the job done right the first time! Don;t take it from us, just take a look at our online reviews and see what people are saying about the quality of our work.
So if you had a free inspection recently, but now you're doubting if you really got the value you thought you were getting simply give us a call today at (847) 827-1605 or tap here