The Taurus Series: Safety, Economy, Selection
The Taurus Collection offers you a wide range of styles and broad variety of design options to enhance the beauty of your home. The virtually no-maintenance Taurus Collection comes in your choice of galvanized steel: as the 2100 Series made of 25 gauge (.019″ min.) galvanized steel, or as the 2200 Series made of 24 gauge (.022″ min.) galvanized steel.
Our Garage Door Collection Line:
[divider height="30″ line="1″]
Special Features
FingerGuard­™ Pinch Resistant
The FingerGuard™ section joint and hinges provide air-tight seal and prevent finger injuries inside and outside.
Energy Saving Polyurethane Insulation

Hörmann's environment-friendly 100% CFC & HCFC free injected polyurethane core provides the best possible insulation for maximum energy efficiency.
Firmly Screwed Hinges
Taurus 4200 series door hinges are firmly screwed through 4 layers of steel for reliable operation and long lasting service life of your garage door.
Commercial Grade Hardware Package
Taurus 4200 hardware package provides extra durability and higher structural integrity to the door by utilizing heavy duty hinges and roller carriers to further increase the overall value of your premium quality garage door.
[divider height="30″ line="1″]
Taurus Construction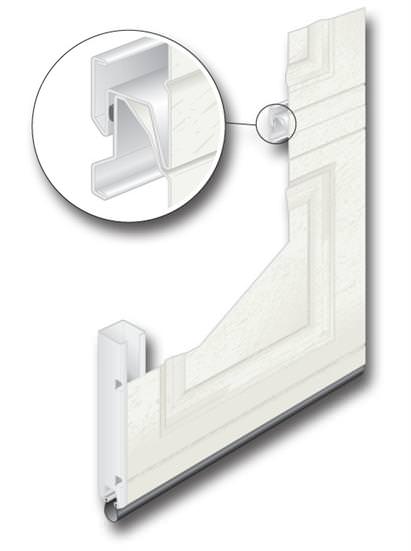 Taurus
– Deep tongue and groove section joint contribute to the door's excellent strength. Intermediate seals prevent air infiltration, which enhances the insulation properties.
– Fully boxed end and center stiles add additional structural integrity.
– Well-defined panel embossments, easy to clean Rainslope™ woodgrain texture, galvanized and finish painted steel provide years of trouble-free performance and beauty.
– The bottom weather seal keeps out wind, rain, debris and other elements for added energy savings
[divider height="30″ line="1″]
Taurus Panel Design Options
[divider height="30″ line="1″]
Short Panel Window Designs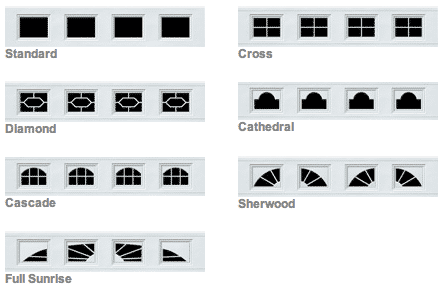 [divider height="30″ line="1″]
Long Panel Window Designs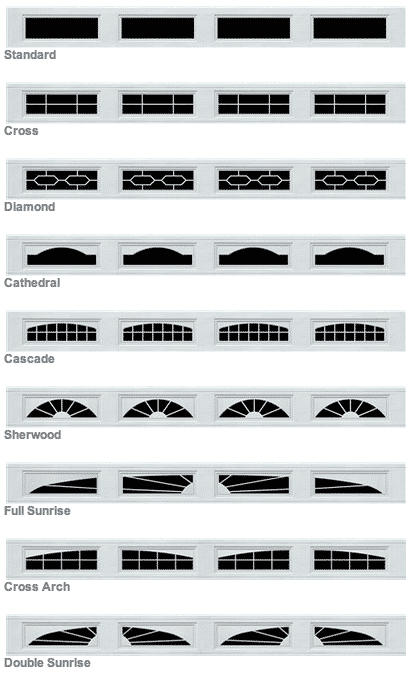 [divider height="30″ line="1″]
Decorative Window Designs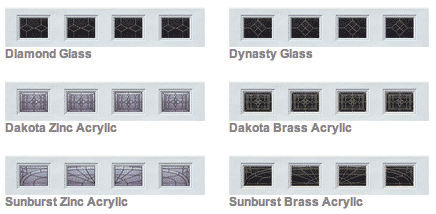 [divider height="30″ line="1″]
Color Options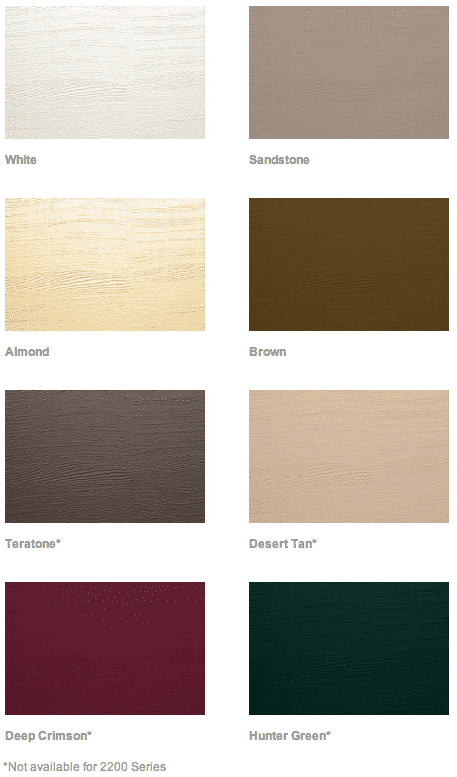 [divider height="30″ line="1″]
Decorative Hardware Options