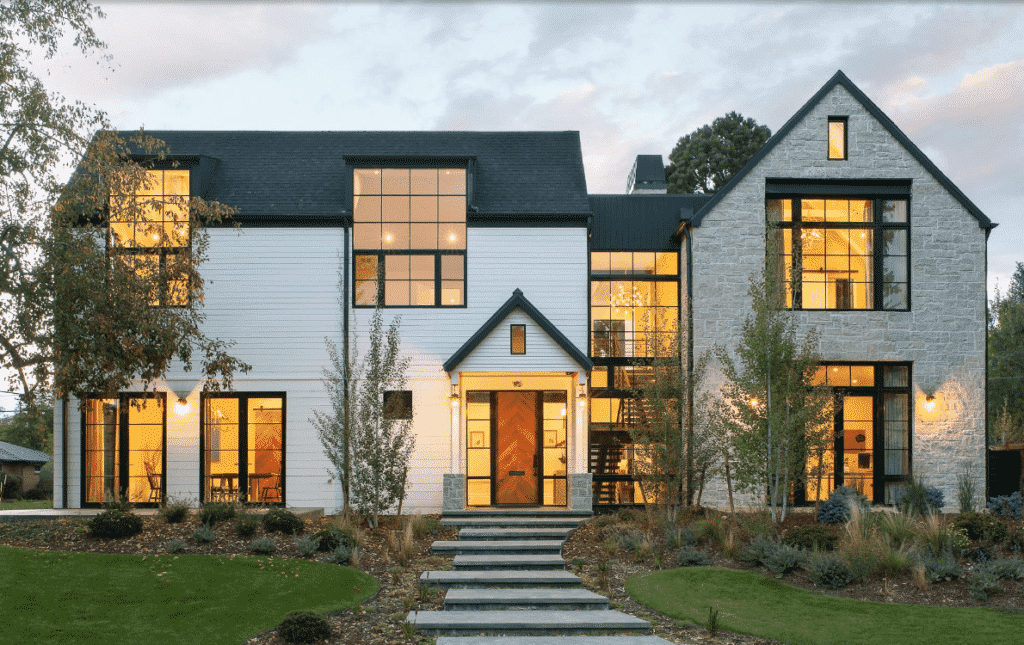 Sierra Pacific Windows
Windows that Never Compromise! For those seeking windows uniting the highest levels of durability, energy efficiency and timeless beauty, Sierra Pacific remains unsurpassed among homeowners and contractors, alike. Sierra Pacific Windows are making homes in the Chicagoland area beautiful and energy efficient.
– A Stunning Collection of Aluminum-clad & Premium Wood Windows
– Windows Constructed from Choice Woods and the Most Durable Materials
– Advanced Glazing Options Available to Protect Your New Windows
– Crafted to Improve Energy Efficiency While Maintaining Your Home's Charm
– Sierra Pacific Windows are Proudly Manufactured Locally in the USA
– Choose from a Diverse Assortment of Todays' Most Popular Window Styles
Transcend Replacement Windows by Sierra Pacific Windows
Meticulously designed and manufactured here in the United States, Sierra Pacific's Transcend Series will have you rethinking the way you look at replacement windows. They offer a full spectrum of styles, sizes and designs, making it easier than ever to enhance the beauty and energy efficiency of your home. The Transcend line is available in:
– Casement Windows
– Awning Windows
– Double Hung Windows
– Horizontal Sliders Windows
– Direct Glaze Windows
– Bow & Bay Windows
– French Doors
– Sliding Doors
Transcend H3 Insert Windows
With patented Fusion TechnologyTM that integrates extruded aluminum, rugged vinyl and solid wood, it's no surprise that Window & Door Magazine called Sierra Pacific Transcend H3 the most innovative window of the year. Every detail has been painstakingly considered to improve energy efficiency and year-round performance, while simplifying installation and preserving the aesthetics of your property.
– Custom Built Insert Windows Fit Seamlessly Into Existing Sash Pockets
– Provides an Air-tight Seal that Won't Interfere with Your Interior Trim
– H3 Windows are Available as Replacements and New Construction
– Double Hung, Sliders, Casement, Picture, Awning, Bay & Bow windows
– Get Creative with Sierra Pacific Transcend Swinging Patio & Sliding Glass Doors
Transcend Double Hung Sash Replacement System
Need a reliable, long-lasting way to upgrade to more energy-efficient windows without making modifications to your trim? Sierra Pacific Transcend Double Hung Sash Replacements are the most economical and convenient way to replace wood windows. The entire installation is accomplished from inside your home, making the process more streamlined and affordable. The Transcend Double Hung Sash System is offered exclusively as a replacement window.
Transcend Full Frame Replacement
For new construction or those planning a complete removal down to the rough opening, Sierra Pacific's Transcend Full Frame Windows are a choice you'll be proud of for many years to come. They were developed to serve as a new construction version of their popular H3 Insert windows, and a wonderful option for increasing glass space within existing openings. Unleash new dimensions of natural lighting, without ever compromising the style and sophistication you demand from a performance window. Full Frame Replacement option is available in Single & Double Hung, Slider, Casement, Awning, Swinging Patio Doors and Sliding Glass Doors.
Finishing Options for Transcend Replacement Windows
The Sierra Pacific Transcend Series offers a vast array of customization options for new and replacement windows, making them the perfect complement to even the most unique interior or exterior settings.
– Choose from 9 Distinct Wood Options for Replacement Windows and Doors
– Maintenance-free, Extruded Aluminum in Your Choice of Exterior Trim Colors
– 11 Interior Hardware Finishing Options to Blend Seamlessly with Your Décor
– Sierra Pacific Offers 6 Unique Glass Options to Create the Perfect Setting
– Matching Decorative Grills Available in Selected Patterns for Enhanced Charm
Call Chicagoland's Sierra Pacific Windows Installer:
Regardless of whether you're building a home, making replacements or upgrading to premium wood, Sierra Pacific Windows are renowned for their style, beauty, reliability and performance. We invite you to discover why more homeowners and contractors trust them above and beyond anything available in today's market.
For additional information on transforming the look and feel of your home with Sierra Pacific, or to schedule your free in-home estimate call A.B. Edward Enterprises, Inc; in Wheeling, IL at (847) 827-1605. Interested in a FREE ESTIMATE? Also, be sure to read our reviews!