Sheet Metal Services
A.B. Edward Enterprises, Inc. installs and fabricates a wide variety of sheet metal roofing solutions. Along with the installation of manufacturer fabricated system, our sheet metal experts also engineer, design and develop sheet metal systems right in-house. This makes for professionally created roofing pieces such as gutters, roofing panels, and copings. With experience working with all types of metals including steel, aluminum, copper, brass and stainless steel, our technicians are able to provide quality sheet metal products.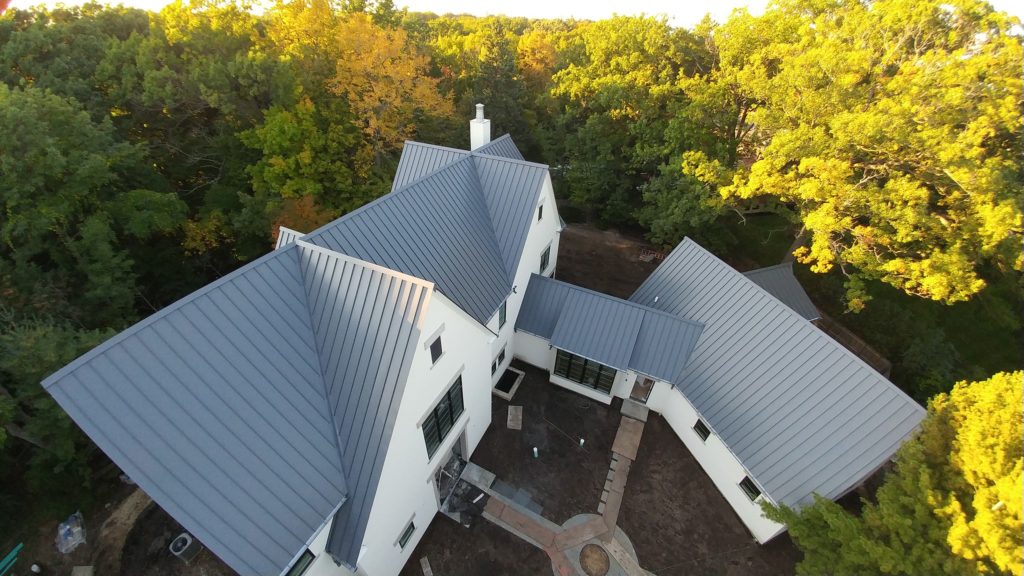 In addition, A.B. Edward Enterprises, Inc. is experienced in fabricating and installing all types of metal roofing including straight, curved or raised standing seam metal and flat seam metal roof systems. Our crews also specialize in projects containing exposed fastener and corrugated metal roof systems.
Sheet Metal Flashing and Trim
In addition to our full sheet metal roofing services, we produce and install different types of sheet metal flashing and trim, including:
– Manufacturer's or shop fabricated systems
– Roof edge flashings including coping, gravel stop, drip edge, and fascia
– Base flashings
– Counter flashings
– Drainage flashings. ie: gutters, scuppers, conductor heads, downspouts, sewer adapters
– Louvers