Severe Storms Heading for Chicagoland!
Hey guys, did you know that storm damage is one of the most common reasons people find themselves in need of a home exteriors contractor? Storms have the ability to turn your home from being a safe haven to a complete disaster area overnight. Thankfully, we have been a local exteriors company since 2003. See what our customers are saying.
Latest Weather Alert!
After several months of quiet but cold weather, storm season has arrived with a vengeance. Last night a storm system in the southern plains region of the USA caused several thunderstorms, hail storms, and even tornadoes!
This system has started to move north towards Chicago and is going to reach us today and tomorrow. The worst of the storm system is supposed to hit later tonight through Thursday morning, with the potential for large hail, and formidable winds. Tornadoes are possible, but not likely.
During this weather it's important to stay safe whether on the road or at home. Check local weather alerts to know if there are high winds or flooding in your area before leaving the house. In some cases you may wish to stay home if the roads are flooded. In any event, you should always check your home for damage after any sort of strong storm. See below for our main signs of storm damage.
If you are experiencing ANY of the issues below, we can help.
Roof Repair & Replacement
Window Replacement
Siding Repair & Replacement
Gutter and Downspout Repair & Replacement
EVERYTHING EXTERIORS
1. Roof Leaks
The most obvious type of damage you will see during rain or storms is a leaky roof. If you have water dripping into your home, after the rain stops try to trace the leak – but don't be surprised if the source of the leak is far away from where the water is depositing – this is fairly common.
A leaky roof needs to be repaired as soon possible, if you don't it's possible your roof structure and home will sustain water damage which can be not only expensive but dangerous. Mold, rot, and even structural damage can occur if you do not call a professional to fix a leak right away. It may be tempting to try and use a sealant to fix a roof leak yourself, but only a trained professional can tell you the extent of the damage and conduct repairs that will stand up to high winds and heavy rain.
2. Damaged Shingles
Heavy winds are a major cause of loose, ripped off, or damaged shingles. Heavy winds can loosen and tear off shields, as well as bring other debris to your roof. Tree branches that are thrown around by storms can hit asphalt, cedar, and slate roofs alike – in some cases breaking shingles.
Hail has a similar effect, on roofs, and can knock shingles loose or break them off if the shingles are old and in a state of disrepair. It's important to look at your roof after a heavy storm to see if your shingles have come loose, off, or have been damaged by impact and have an expert make repairs to keep your home safe from water damage.
3. Flooding
If there is flooding in your house it can be a sign your gutters and downspouts are not working properly or are damaged or blocked. Gutters and downspouts are designed to take the water on your house and move it away.
If they are not in good shape or are blocked water can overflow or drip out of gutters close to your home – eroding the soil around it and exposing or damaging your foundation. While a flooded basement may not seem like a roof issue, it's best to give your gutters a look even if they aren't the root cause of the flooding as they could be adding to your flooding troubles.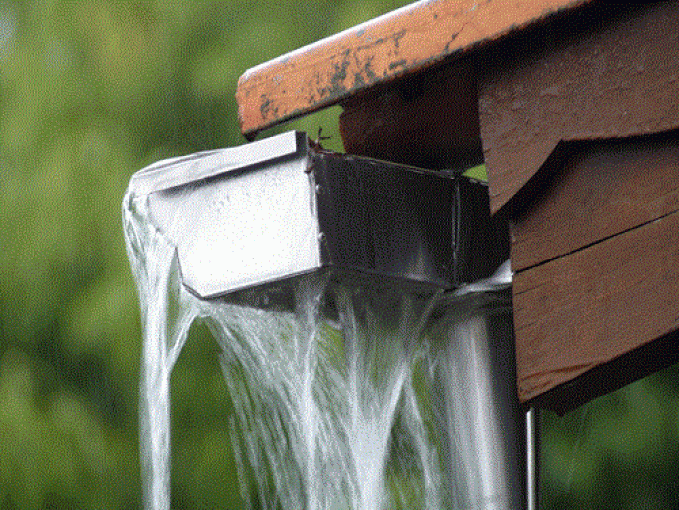 4. Damaged Siding
Even if you have vinyl or cement fiber siding strong winds that throw around debris can cause cracks. Look on the outside of your house or any siding that is cracked, broken off, or loose. Any of these problems can allow water to pool behind the siding which can cause rot and hidden structural damage to your house. If siding is broken off at any point it is imperative that you call a contractor right away for repairs or replacement.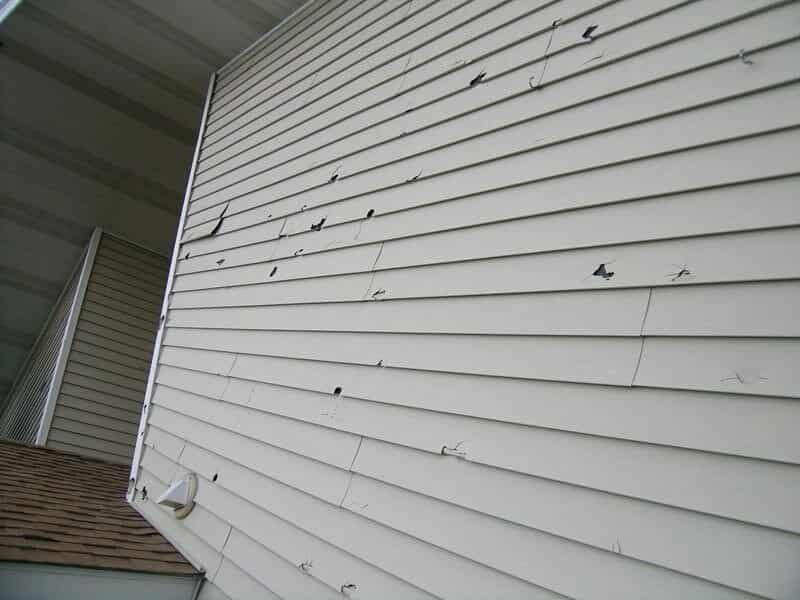 A.B. Edward Enterprises Inc. Is Here to Help
At A.B. Edward we do more than just roof and siding installation – we also can help you with inspections and repairs. We specialize in asphalt, cedar, and slate roofs, as well as vinyl and cement fiber siding. Our team of experts is trained to look for hidden signs of storm damage to ensure your home stays dry and safe during extreme weather.
We understand that repairs and replacements to your home are investments for you and your family, so we make sure our work is undertaken with the highest level of quality and customer care. To be sure your home is properly restored call us today about any damage your home may have suffered during the storms this spring.
H/T: WGN News
Here are a few more articles we are recommending for you.
Are you in need of a repair or replacement?
Are you a previous client of ours? We would LOVE to hear your feedback!
Read some of our latest reviews online: