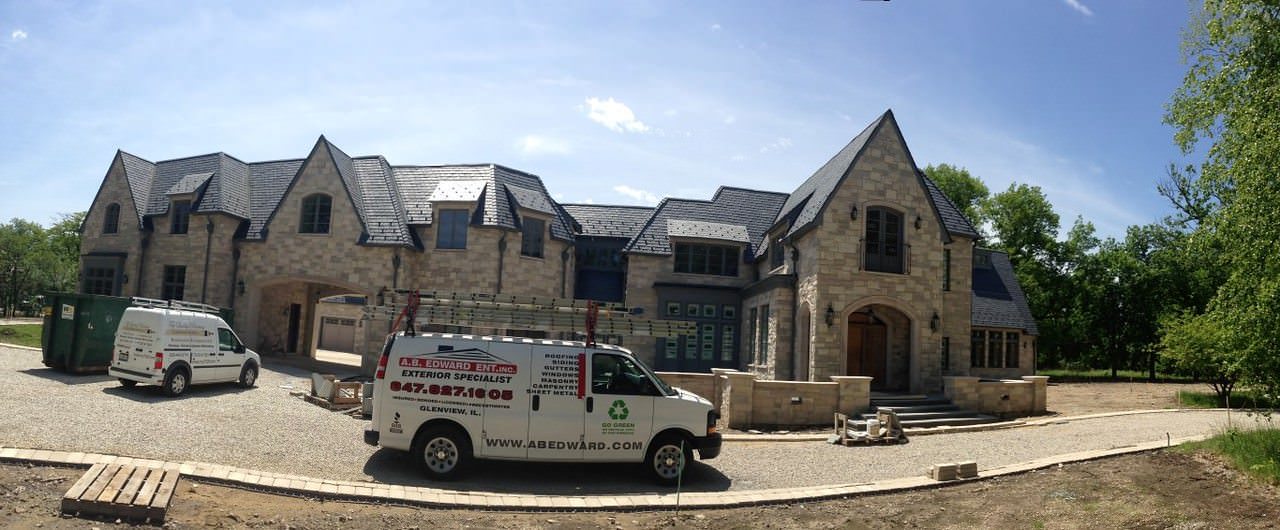 Roofing Chicago – Chicago Roofing Installation & Roofing Repair
Have you ever thought of improving the current condition of your roof or are you trying to install new roofing? Worry no more as you can always find a reliable company providing quality Roofing Chicago services especially for your needs. The services that a professional company can offer may start from professional installation to the most critical roofing repair. Getting the services of a professional and reliable company will assure you that you can improve the condition of your roof.
Cedar | Slate | Synthetic Cedar | Synthetic Slate | Asphalt Shingles | Custom Sheet Metal
Hire A Local Chicago Roofing Contractor: A.B. Edward Enterprises, Inc.
(847) 827-1605 | FREE ESTIMATES | OVER 3000+ Chicagoland Area Homeowners
Why Call for a Professional Company?
There are many reasons why you should call for the services of a professional company when it comes to Roofing Chicago services. Some of the services that you should consider are the following:
They have experienced roofing technicians to do the job.
One of the main reasons why you should call for a professional company is the fact that they have professional technicians who can handle whatever roofing jobs you need. Whether you need installation or simple to crucial repairs, you are always assured that professionals can handle it.
They use quality tools and equipment.
Unlike letting unprofessional companies that may use low quality tools and equipment, a trusted company can guarantee you proper services rendered as they use quality equipment and tools. In addition, a trusted company can also provide quality tools and equipment along with the latest techniques to improve the overall condition of your roof.
Handles both commercial and residential roofing needs.
Whether you are looking for a residential or commercial Roofing Chicago services, professionalism is guaranteed to both needs. A professional roofing company should be able to provide quality services whether you need it for your residential or commercial establishment.
Guarantees satisfying customer service
Unlike other companies that would only want to be paid with their substandard services, trusting and choosing a professional company will only guarantee satisfying customer service. As you choose a professional company that has been in the business for a long time now, you are always guaranteed with customer satisfaction.
With all of these reasons in mind, you are sure to be convinced on why you should trust a professional company instead of just choosing one that offers affordable services. It is true that affordability is always a major factor in choosing a company. However, it is still necessary that you will choose the quality of services that a company can provide. Your roof is one of the important parts of your home where you have put a lot of investments. This is why you should only trust the services of a professional and trustworthy Roofing Chicago company.
If you are still in the search for a reliable company that could meet the standards that you have set when it comes to quality services, customer satisfaction and reasonable prices, A.B. Edward Enterprises, Inc. is a company you can trust. It is a trusted company providing quality roofing Chicago services and is sure to meet your needs whether it is for your residential property or for your commercial establishment.