Lumon Retractable Balcony Glass
THE BALCONY – THE BEST PLACE AT HOME
In our homes there are few places that can be as versatile, and offer as many possibilities as a balcony, which can quickly become the pride and joy for many homeowners with a balcony glass system. Lumon Retractable Balcony Glass is exactly what you are looking for!
The sky's the limit when we consider the exciting range of opportunities this often misunderstood space has to offer.
Balcony glazing protects
The Lumon balcony glass system keeps rain, snow, wind, dust and birds away from the balcony. It protects the balcony's inner surfaces and structures, and thus lengthens maintenance and repair intervals. It also reduces noise and saves energy.
The Lumon winter garden glazing systems provide a convenient way of adding space to your home. A glazed balcony can be furnished and decorated, for example, as an addition to your living room. What could be cozier than sitting on your balcony, sipping coffee with good friends and watching the evening sky turning from crimson to midnight blue.
Lumon glazing provides elegant protection, without reducing light. Lumon offers first-rate balcony glazing systems unrivaled as for their style, price, appearance, functionality and user-friendliness.
Read our reviews  | Also view our Retractable Terrace Glass
Lumon glazing is a secure and long-lasting solution. It means increased safety for those living on the lowest floors of buildings. Inwards opening balcony glass units are easy to clean safely without a need to reach out from the balcony.
Our balcony enclosures can transform your unused balcony space into your favorite place in your home, all year round.
On windy, rainy, or cool days, keep the glass closed for a cozy and comfortable solarium with unobstructed views. Slide the retractable glass open easily for fresh air on those beautiful summer days. Let your dream come true together with Lumon.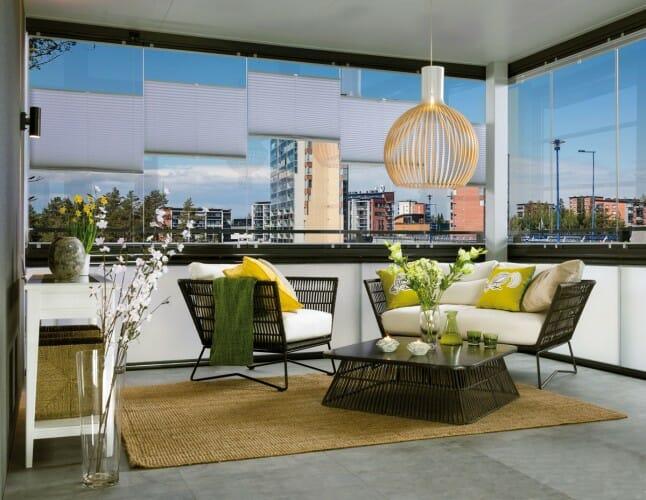 What is balcony glass?
It's protection for your balcony. Our systems have been designed to cover and protect your balcony with style. They are designed for years and years of dinners and nice moments. That´s why they have to be resistant. And they are.
The Lumon systems are extremely resistant to wind and impacts. Lumon was the first company in Europe to get the CE-marking for its balcony glass systems. Our Lumon balcony glass systems can be customized for almost any balcony, and there are several options for you to choose from.
Our frameless retractable glass keeps rain, snow, wind, dust, and birds away from your balcony without reducing the amount of light that you receive. This protection means less time and money spent on maintenance and repairs to the balcony's inner surfaces and structures. Multiple studies on our balcony enclosures show that creating a solarium reduces your overall energy consumption significantly. Our balcony enclosures reduce noise levels by up to 50%, so you can relax inside your home and sleep more comfortably.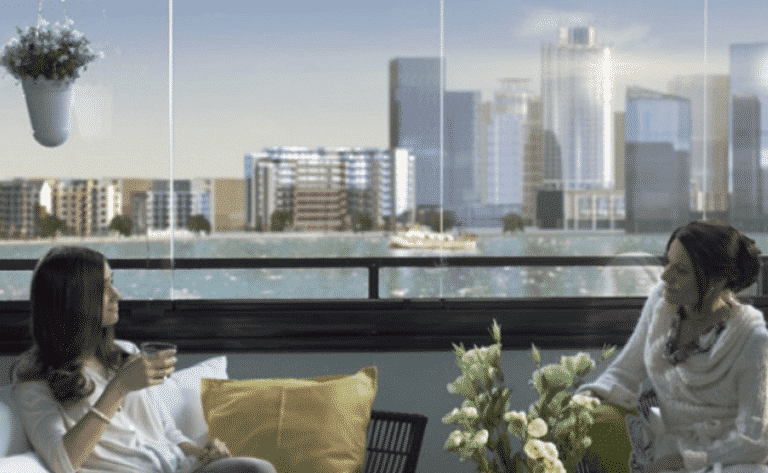 Why Lumon?
Lumon balcony glazing solutions are an outcome of long-  term product development and decades-long user experience. Thanks to more than one million satisfied customers, Lumon glazing has become one of the most popular glazing systems worldwide. Uncompromising quality and continuous product development have really paid off. Lumon balcony glazing is characterized by elegant design, durability and user-friendliness.