The Phoenix Series: Safety, Economy, Selection
The Hörmann Phoenix Collection offers custom-designed beauty and unsurpassed safety, by pairing unique carriage house door styles with our FingerGuard™ pinch-resistant joints. The virtually maintenance-free Phoenix Collection doors feature a tough steel front and back with polystyrene core, giving an R value of 6.9. A wide range of custom designs is available to complement your home.
Our Garage Door Collection Line:
[divider height="30″ line="1″]
Special Features
FingerGuard­™ Pinch Resistant
The FingerGuard™ section joint and hinges provide air-tight seal and prevent finger injuries inside and outside.
11 Ball Bearing Nylon Rollers

Hörmann nylon rollers feature 11 pre-lubed ball bearings encased in a high strength steel casing that provides a quiet ride and years of reliable service.
Between Section & Side Seals
Factory installed between section weather seal and side seal offer maximum protection from the outside elements while further enhancing the insulation properties of a door.
[divider height="30″ line="1″]
Phoenix Construction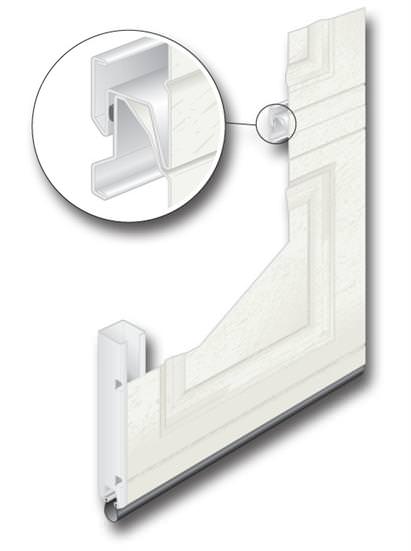 Phoenix
– Deep tongue and groove section joint contribute to the door's excellent strength. Intermediate seals prevent air infiltration, which enhances the insulation properties.
– Fully boxed end and center stiles add additional structural integrity.
– Well-defined panel embossments, easy to clean Rainslope™ woodgrain texture, galvanized and finish painted steel provide years of trouble-free performance and beauty.
– The bottom weather seal keeps out wind, rain, debris and other elements for added energy savings
[divider height="30″ line="1″]
Phoenix Panel Design Options
[divider height="30″ line="1″]
Short Panel Window Designs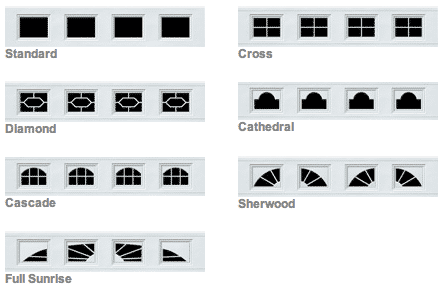 [divider height="30″ line="1″]
Long Panel Window Designs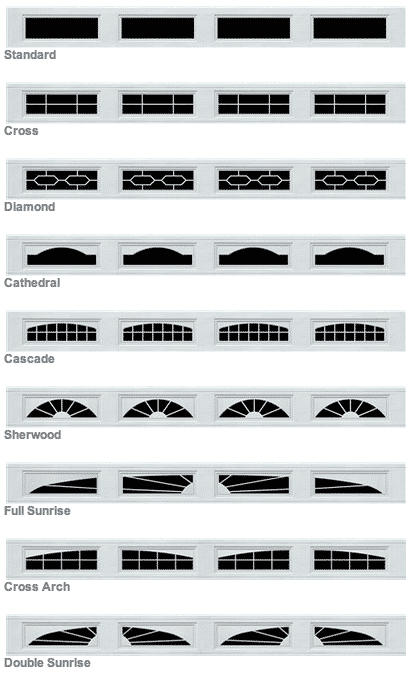 [divider height="30″ line="1″]
Decorative Window Designs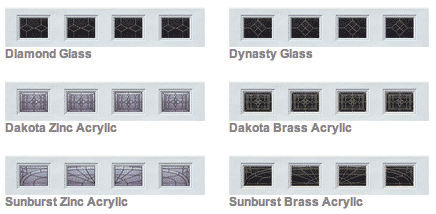 [divider height="30″ line="1″]
Color Options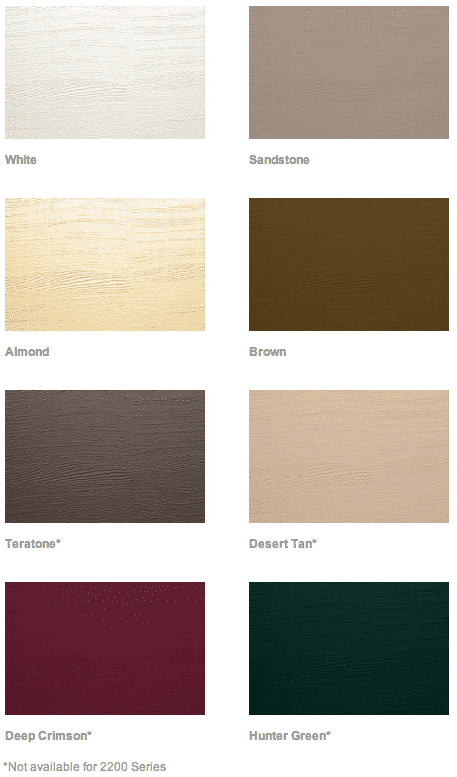 [divider height="30″ line="1″]
Decorative Hardware Options