Massaranduba Wood Siding Installation Contractor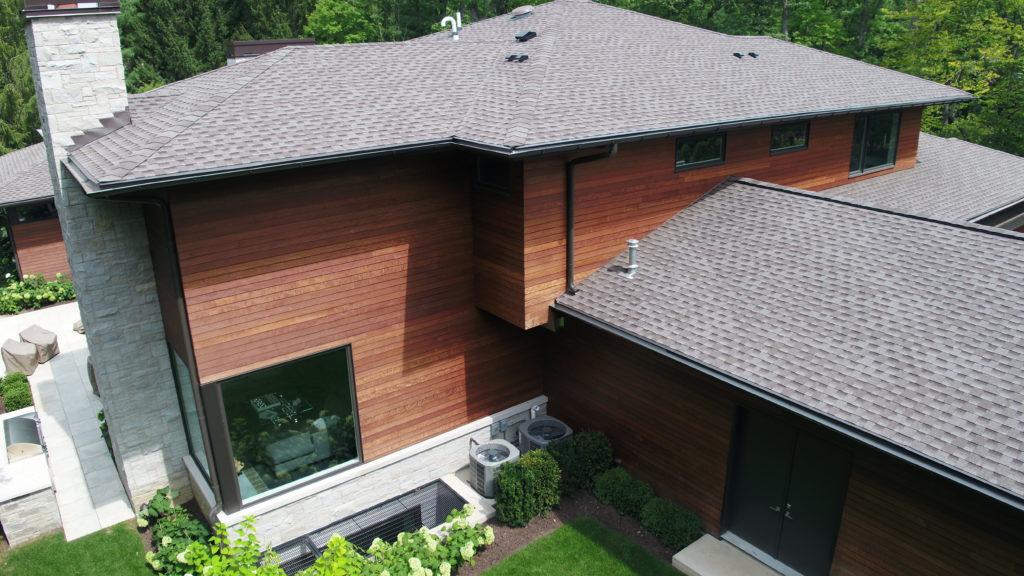 Massaranduba is one of the hardest and most durable timber species in the world. It is considered a cost-effective substitute for Ipe wood decking in some applications.
With a reddish brown hue and straight grain, Massaranduba wood siding  has been nicknamed "Brazilian Redwood."
It is naturally durable and resistant to rot and decay, making it an excellent choice for exterior applications.
Did you know we also carry Ipe Wood Siding? 
It not only lasts a long time, but has the beauty of an interior hardwood. Massaranduba is another popular natural alternative to PVC or composite products. It outlasts other popular wood decking species such as treated Pine, Cedar, American Redwood and Douglas Fir.
Massaranduba siding has become an extremely popular choice for residential and commercial buildings. Premium hardwood siding offers a featured architectural element while lasting many years in service due to its superior technical properties.
Siding made out of naturally durable hardwoods have proven themselves time and again. By using a 100% natural wood product, you can recycle and reuse the product at the end of its life cycle.
If you are interested in replacing your siding, let us give you a FREE ESTIMATE and one of our experienced project managers can go over your project today. You can also take a look at our reviews online to see what other customers are saying,