Learn More About Cedar Roofing in Chicago
No part of your home is more important than your roof. Protecting your family and belongings from everything the elements can throw at them, your roof is the unsung hero who more often than not doesn't get the attention it deserves. And yet, being proactive about the roofing material you choose and regular maintenance can forestall more expensive pairs down the road. With that in mind, let's take a moment to examine cedar shake roofing and go over the basics of why regular maintenance will save you time and money.
Cedar roofing shingles have a number of unique qualities that make them ideal for roofing. Because of this, they have been used for centuries due to their versatility. People enjoy cedar roofing tiles because they look fantastic, offering a subtle color that is hard to find with other roofing materials. In addition to being beautiful, cedar tiles are quite durable and can resist the impact of severe storms better than other roofing materials. As a final note, cedar roofing materials can be energy efficient and are typically lighter than other materials available.
While there are many benefits of getting cedar roofing tiles, there are also downsides to them as well. A major one is cost. When not taken care of or maintained, it can become expensive to replace cedar roofing tiles. At the same time, you can get above 2 decades worth of life out of the shingles if you take care of them. When it comes to cedar roofing materials, being proactive with roof repair can save you big.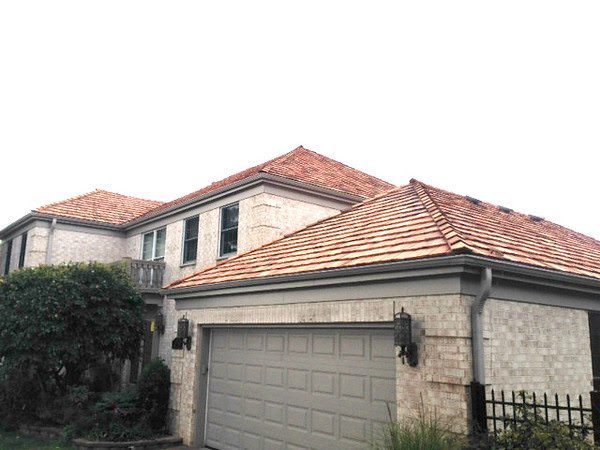 Stopping Problems Before They Grow Out Of Hand
Don't wait until your roof is leaking to get up there and check out the condition of your cedar shingles. When looking at the roof, you will want to check for instances of fraying, fractures, curling, cupping, and splitting of the shingles. How bad is the damage, and how much of the roof is covered in patches of damage? If you spot damage, then acting quickly can save you a lot of money as roofing damage gets worse quicker when not fixed.
You can also hire the expert services of a company to do a professional assessment and leave you with the peace of mind that comes with having a definitive plan of what you have to do next. A family run business with more than a decade worth of experience, no one does a better job in the Chicagoland area than A.B. Edwards Enterprises, Inc.
Here are a few more articles we are recommending for you.
Are you in need of a repair or replacement?
Are you a previous client of ours? We would LOVE to hear your feedback!
Read some of our latest reviews online: