James Hardie Siding Repair Company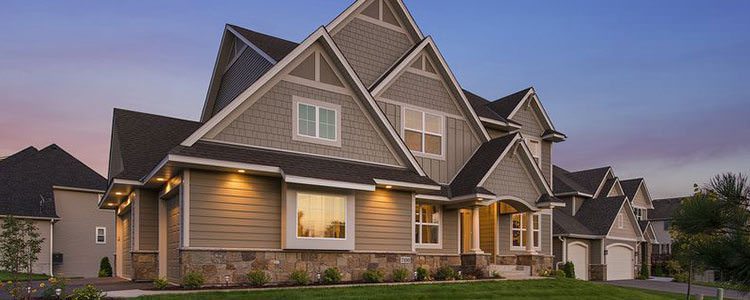 James Hardie Siding Repair: A.B. Edward Enterprises Inc., is proud to be repair experts for this firm's siding products because we believe in the quality, beauty and durability of these products. James Hardie siding products are innovative and effective, allowing for a wide array of designs, colors, and finishes all with the long life span customers have come to expect from this brand.
James Hardie Chicago Siding Contractors
ColorPlus | Hardie Plank | Hardie Shingle| Hardie Panel | Hardie Trim | Hardie Soffit
When you choose this type of siding for your home, you'll choose the very best. Our repair services will help you to protect the investment you made in your siding. We know how to fix and array of problems, from rotten siding to damaged siding to faded siding, and will even do complete siding replacements where requested or required. We'll be sure to restore your home's siding with quality work and materials while maintaining or increasing your homes curb appeal.
Recommended for you >> James Hardie Siding Chicago
If you want fibre-cement siding which is top-notch and affordable, we'll be able to offer you exactly what you need. We have some great options from James Hardie and we are proud of the quality of these products. Since James Hardie is a company which practices efficiency in terms of manufacturing, they offer rugged, easy-care siding supplies, including backerboards, for reasonable prices.
Our professionals understand how to repair all types of James Hardie siding, from Hardieplank to Hardiepanel and beyond. We are committed to offering prompt and professional repairs for competitive prices. First, one of our siding repair experts will talk to you and assess your wants and needs. Once a consultation is complete, our siding specialist will put together a quotation for services for you. It's all about giving you excellent service, so our quotes give reasonable timelines and the best prices we have available for the job .
Why James Hardie Siding For Repairs?
First off, you should know that this type of siding is resistant to water. Water that gets into homes or commercial spaces can cause big problems, such as weakened structural elements and mold growth – so it's important to choose your siding products with care. One of many products made by James Hardie, the Hardieplank, was awarded a seal by Good Housekeeping due to its premium quality and ruggedness. When you choose this siding product for your home siding repairs, you'll be choosing a proven winner that has been tested and recommend by researchers and other experts. We know that James Hardie siding is designed to resist water, mold, and environmental stress and hold up over time even in the back and forth hot and cold weather that graces in Chicago every year. Sun, rain, heat and cold can cause normal or cheaper kinds of siding to lose their structural integrity over time, or fade their colors, which is why we recommend using James Hardie siding for repairs – it lasts!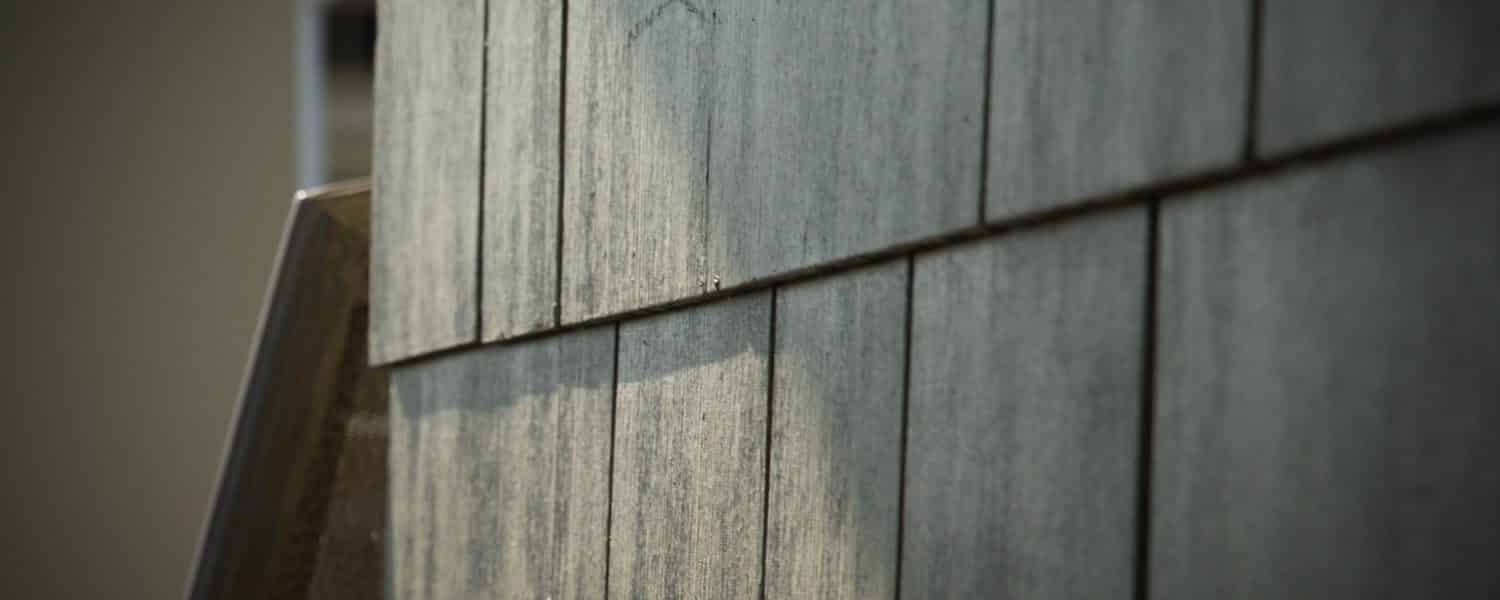 Siding Repairs Are Important
Over time, most types of siding end up having problems or experience wear and tear which causes it to lose its curb appeal and ability to perform. Since siding is protective as well as decorative, it's important to consider siding repairs when rotten or damaged siding is visible. It's best to get things fixed right away, as it's possible for water, insects, and debris to enter your home via damaged siding. We like to offer affordable, customized solutions to these problems with only the best in products that will outlast the competition and keep your home in its best shape. Without contacting a professional to repair your siding, you could be exposing your home to damage that could eat away at its structural integrity which will be undoubtedly more extensive and more expensive to repair in the long run. If you notice rot, cracks, fading from the sun, insects, or pockets of moisture contact us as soon as possible to conduct repairs before they get out of control.
We understand having to do home repairs is never fun and big investment, and that's why we've chosen James Hardie siding in order to ensure that your siding repairs have a very high level of protection from the elements. Cheaper siding products, including vinyl and wood, may crack, break away, or leak when exposed to the elements, meaning your repairs will have to be done again. When you choose A.B. Edward and James Hardie siding, you'll get products which are custom-engineered in order to hold up to even the harshest weather conditions.
Siding Repairs Don't Have to Cost a Fortune
If you're worried about the cost of siding repairs, you should know that they are an investment in home value and safety, as well as comfort. However, our siding repairs probably won't cost as much as you think – and a good repair company will make sure you won't need a repair again soon. Choosing James Hardie siding is a wise choice when considering the overall value of the product and service. Using a cheaper material could result in more repairs sooner than you'd expect, and possibly could cost you more in the long run as these repairs keep adding up. Great siding lasts a long time, saving you money on repairs and patch up jobs over time. James Hardie siding is exceptional and it's crafted from fiber cement. This hardy and high-tech material offers far more weather resistance and water resistance than comparable products.
James Hardie products also increase a home's value and curb appeal so if you are thinking of selling your house in the coming years, know that fiber cement siding can help you get more money for your house. As the housing market is competitive, it's a good idea to get your home repaired with the best materials so that not only you are protected, but so is the monetary value of your house in the event you choose to sell.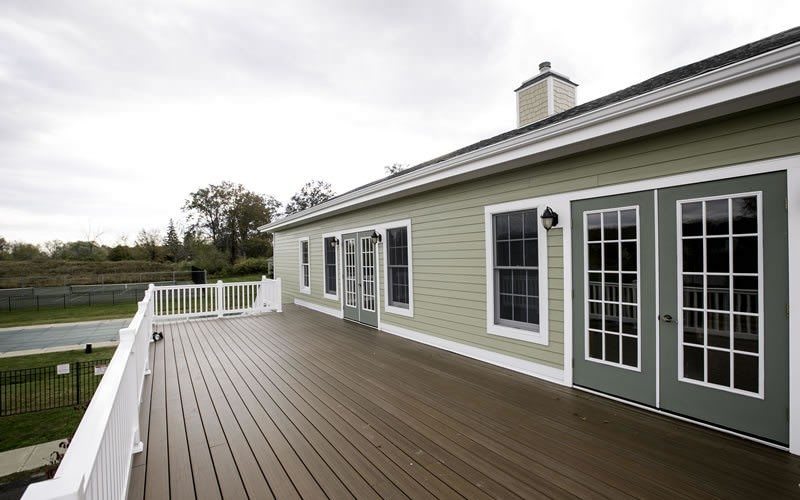 A.B. Edward Enterprises Inc., Is Here To Help
Now is the right time to arrange for siding repairs. It's best not to wait, as your siding may be in worse shape than you think and you could even be on your way to structural problems. We would be happy to perform an inspection of your siding to detect problems and come up with the best solutions for your siding needs. We have an excellent reputation in Chicago and we know that every job that we do is important not only to us, but to our customers. We're proud to have served over 5000 Chicago area customers, and have an unblemished A+ rating with the BBB.
If your siding needs help to keep your home at its best, don't hesitate to reach out to us – our team of experts is ready to help you with your siding questions contact us online or call (847) 827-16
Here are a few more articles we are recommending for you.
Are you in need of a repair or replacement?
Are you a previous client of ours? We would LOVE to hear your feedback!
Read some of our latest reviews online: