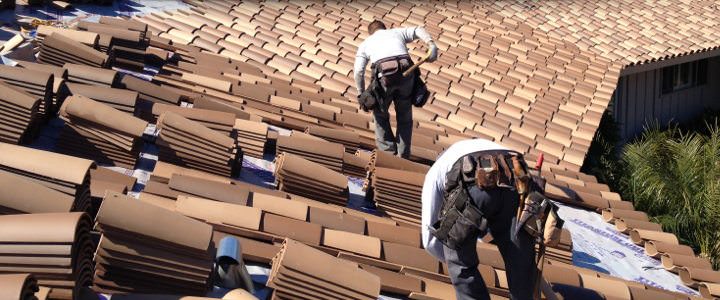 TITANIUM UDL-50 Commercial Grade Synthetic Roofing Underlayment
Titanium® UDL-25 PLUS | Titanium® UDL-30 | Titanium® UDL-50 | Titanium® PSU-30 | RhinoRoof™ 15 lb felt replacement
UDL-50 is a heavy duty commercial grade air, water and vapor barrier for use under all premium: Metal, Tile, Slate, Clay, Concrete, Shake & Heavy weight laminated shingles.
TITANIUM UDL-50 is a highly engineered, mechanically attached, commercial grade coated woven synthetic roofing underlayment for sloped roofs. TITANIUM UDL-50 is the first product for sloped roofs to address high end primary roofing products with long life warranties such as metal, clay & concrete tiles, slate and heavy weight laminated asphalt shingles. TITANIUM UDL-50 used in conjunction with TITANIUM PSU-30 self adhered underlayment, offers the sloped roofing industry a truly revolutionary system of safety, security and simplicity… two products (UDL-50 & PSU-30) are ALL your premium roofing systems need.
– 5 times lighter and 25 times stronger than 30 lb felt
– 50 year limited warranty
– Synthetic construction is impervious to mold growth
– Tougher, thicker robust construction that can withstand harsh environmental conditions
– Patented Sure-Foot™ slip resistant nodular walking surface and an advanced resin technology that provide superior steep slope walk-ability
– Contributes to LEED® points
– SCS certified minimum of 20% reclaimed content (100% Recyclable)
– Class A Fire ASTM E108, Meets and exceeds ASTM D226
– Meets Class 4 Hail Rating
– All temperature performance -40°F to 240°F (-40°C to 115°C)
– 6 month UV exposure rating
– Cool gray surface, doesn't expand or contract
UDL-50 is 5 times lighter and 25 times stronger than 30 lb felt! Gone are the days of blow-offs and call backs. A 10 square roll weighs less than 50 lbs! This low weight combined with 48″ width and 250 ft run length means big savings in time and labor (over 30% faster than felt!). UDL-50 can be attached with 3/8 inch head electro galvanized roofing nails; tin tag caps & nails; screws with washers; plastic cap staples or plastic cap nails. Fewer laps, cuts and roll handling means you can do more jobs in less time. Inventory fewer rolls and gain an edge in productivity and profits.