Our In-House Custom Aluminum Gutters Shop
Available in over 21 pre-finished colors, aluminum gutters are relatively low maintenance and the amount of accessories available make it one of the easiest gutter systems to install.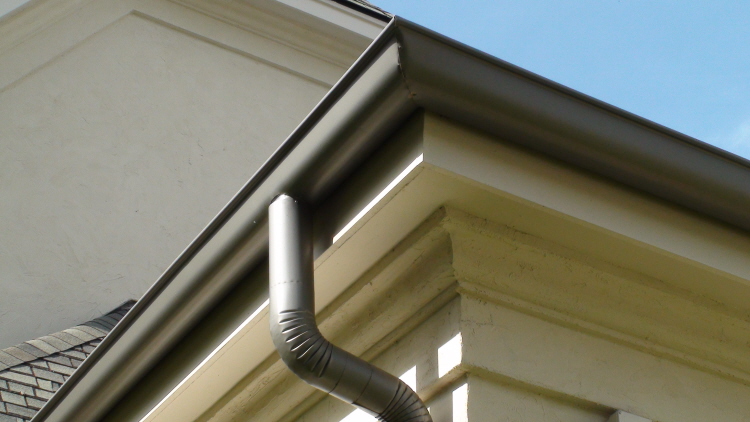 Half-round gutters offer an alternative style for your gutters and are available in all gutter materials installed by A.B. Edward Enterprises, Inc. When selecting a gutter system, or solution, it is not always common knowledge that there are multiple style options available.
The two styles of gutters that we offer are traditional 'K-Style Standard' gutters and the classic 'Half-Round' gutters. The aesthetic beauty of half-round gutters is most often the reason they are chosen as a gutter solution. Although k-style gutters handle more rain water than half-round, half-round gutters perform efficiently in rain conditions.
The half-round style, cannot handle the same amount of volume as a k-style gutter and because of this, they are more inclined to have some overflow during very heavy rains. Half-round gutters still remain to be an effective and popular gutter system.
Along with these style options there are also different materials and sizes available.  Half-round gutters are available in aluminum, galvanized, galvalume,color, and copper and come in both 5" and 6". Prices will vary per order and style/material/size preferences.
We also offer Half-round gutters in seamless, which is always a better installation. Eliminating seams lessens the potential for leaks or damage to those areas.
[divider]