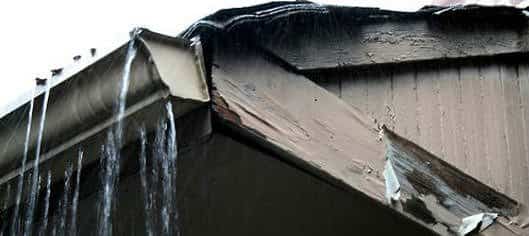 Gutter Installation and Repair Services
Our seamless aluminum gutters are sure to add beauty and style to your home while providing an effective drainage system to your home weather you need a total replacement or just a minor repair. Our gutter professionals will help you to solve all your drainage needs.
A quality rain removal system, including gutters and gutter protection, will contribute to the longevity of your home's exterior and minimize maintenance. We deliver many solutions for gutters and downspouts that coordinate with your siding and withstand the elements, secured by hanging systems
that offer the strongest support available.
Why do I need rain gutters?
Rain gutters not only add value to your home but provide protection against many elements such as termites, foundation settling and landscaping issues. Termites are a costly problem and rain gutters keep moisture away from your home where they want to feast. Any water around the foundation of your home can cause the foundation to settle or move resulting in cracks or even heaving. Even simple changes to your landscaping such as planters, gardens, pools or walkways can cause water to collect around the foundation. We are fully licensed, bonded, insured and a member of the Better Business Bureau with an A+ rating since 2003.
– Seamless Aluminum gutters
– Copper Gutters
– Galvanized Gutters
– Zinc Gutter systems