According to construction industry insiders, 15% of all new homes are being clad in James Hardie fiber cement siding – and nearly 70% of all home addition projects are also taking advantage of this amazing siding solution.
Some of the most durable construction materials you're going to come across, James Hardie fiber cement siding is also manufactured in a variety of different finishes to mimic would, vinyl, stone, brick, and stucco.
This gives you the opportunity to completely customize the look and finish of your home with this game changing new construction material, all while enjoying the legendary durability that fiber cement siding brings to the table.
But if you're still sitting on the fence about whether or not you want the best siding contractors Chicago has to offer tackling your siding renovation project by putting up James Hardie cement siding, and want to be sure that this really is the perfect decision going forward, you'll want to check out all of the inside information we have for you below.
Let's dive right in!
A.B. Edward is a James Hardie Preferred Remodeler.
ColorPlus | Hardie Plank | Hardie Shingle| Hardie Panel | Hardie Trim | Hardie Soffit
What is James Hardie fiber cement siding, anyway?
Even though some have described cement siding as a "wonder siding construction material" the actual recipe for this material is really simple and straightforward, and only has four major ingredients.
Water, designed to dissolve the other materials and activate the cement
Portland cement, a binding and strengthening agent made up of limestone, clay, and iron
Wood pulp, responsible for the fiber and the flexibility of this cement siding material
Flyer ash, acts as a filler agent to keep costs low
Incredibly strong, ridiculously resilient, and able to be manufactured in any different number of colors and profiles, this just might be the most flexible and adaptable siding material available on the market today.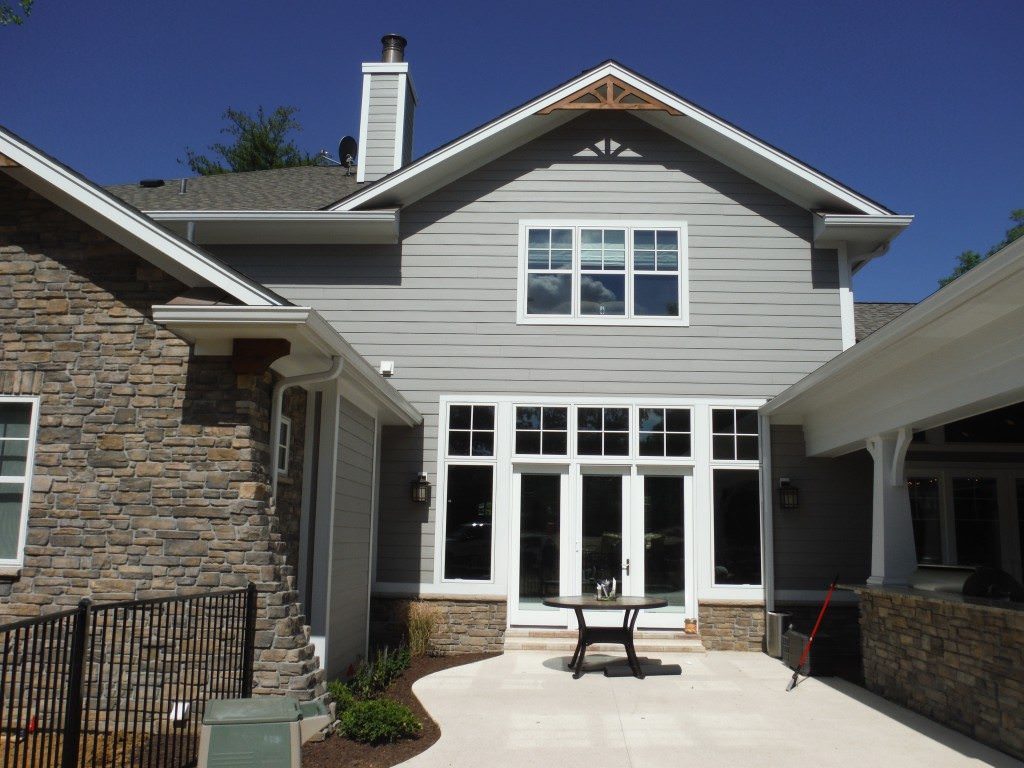 Why would I want to use James Hardie fiber cement siding?
As mentioned above, we are talking about a next generation construction material here that's really only been available for about 25 years.
But even though it is somewhat new to the construction industry it's already taken the world by storm. Providing you with the ability to clad your entire home in the most durable and attractive siding material available, you'll be able to fight back against the nasty weather conditions Chicago can throw at you – including those terrible Chicago winters – without ever having to worry about your home looking worse for wear.
Relatively inexpensive, it's also nice to know that cement siding will resist moisture, rot, and damage in ways that wood, vinyl, and aluminum siding cannot. After having the best siding contractors Chicago has to offer install your James Hardie fiber cement siding you won't ever have to worry about residing your home ever again for at least as long as you live.
That's how durable this stuff really is!