Its all in the details.
When it comes to appearance, a lot rides on the final details—the bow on the present, the icing on the cake, and the trim on a perfectly sided home.
James HardieTrim® boards can complete your home's look by accentuating its architectural elements, like corners, columns, doors and windows, all while providing long-lasting performance and durability.
Just like when selecting your home's James Hardie® siding, you have plenty of options when choosing your HardieTrim boards. You can choose from smooth boards, roughsawn boards and crown moulding—all in various sizes and colors based on your preference.
We took a closer look at the trim detailing of a few James Hardie sided homes, and we love the final look:
Soft in Sail Cloth
This unique home is clad in HardiePlank® lap siding in Mountain Sage with HardiePanel® vertical siding in Autumn Tan in the gables and trimmed out with HardieTrim boards in Sail Cloth. The soft Sail Cloth trim brings together the green and tan palette, and seems to accentuate the peaks of the home.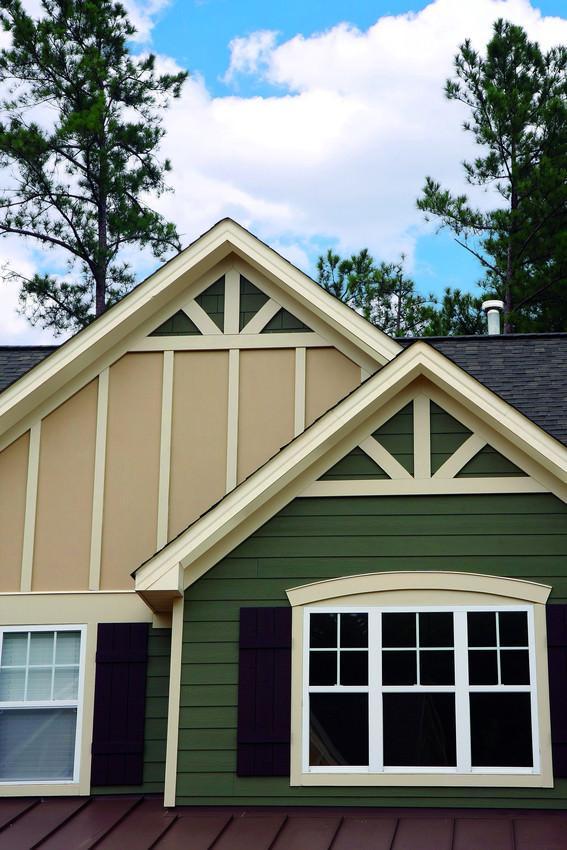 Clean and Crisp
This Craftsman is clad in HardiePlank lap siding in Monterey Taupe, straight edge HardieShingle® siding in Evening Blue and HardieTrim boards in Arctic White. The quaint abode feels complete with its clean, white trim that highlights the doors, windows and entryway.
Dark in Bark
This Tudor-inspired home is clad in HardiePlank lap siding in Monterey Taupe with HardieTrim boards in Timber Bark. The dark trim color adds interest to the home's exterior and emphasizes the details in the gables.
Light and Bright
This Midwest beauty is clad in straight edge HardieShingle siding in Night Gray, HardiePlank lap siding and HardiePanel vertical siding in Monterey Taupe. The HardieTrim boards in a bold Arctic White make the dark Night Gray main siding hue pop.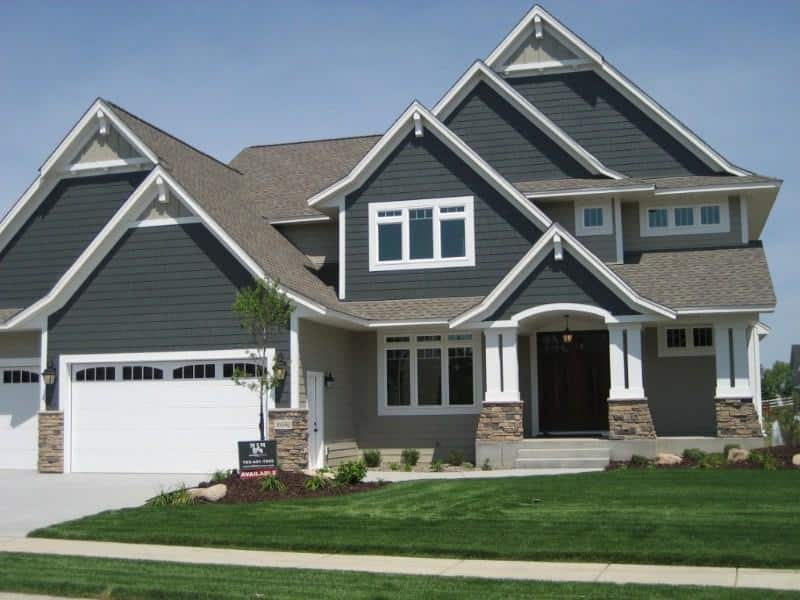 The final details make all the difference. Let HardieTrim boards enhance the look of your James Hardie sided home—it's like the icing on a cake, and who doesn't like a little icing.
Here are a few more articles we are recommending for you.
Are you in need of a repair or replacement?
Are you a previous client of ours? We would LOVE to hear your feedback!
Read some of our latest reviews online: