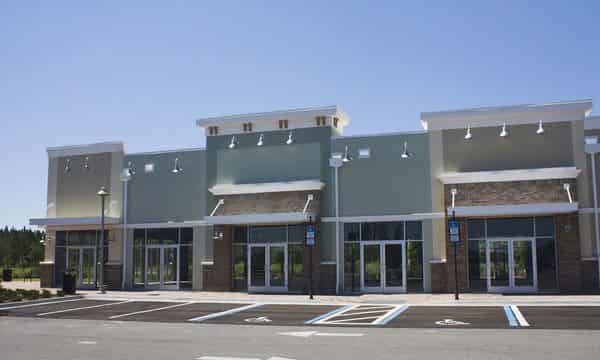 Commercial Construction Services
In the fast-paced and ever-changing world of commercial construction, speed, quality and cost make all the difference.
Delivering modern medicine while coping with swift and constant change in diagnostic and treatment technology may be one of the greatest leadership challenges in America. Flexibility and adapting to change are key ingredients. A.B. Edward Enterprises, Inc. has become one of Chicagoland's premier health and wellness construction services providers by helping healthcare organizations through the facilities portion of these changing conditions.
We have extensive experience in all aspects of new facility development and the renovation and expansion of existing facilities. We know the delivery of healthcare cannot stop for construction, our planning and field personnel are experts at designing and implementing special processes, in collaboration with the owner, to allow patient care to continue without interruption.
We offer ideas that maximize the utilization of resources, saving owners time and money, while improving the quality of the final result. In the end, you'll have a facility that meets the continually evolving needs of patients and staff, and has remained within budget
A.B. Edward Enterprises, Inc. has been a leading general contractor in the Chicagoland area since 2003. We have concentrated in both commercial construction and residential construction, refining and perfecting the total project management process over the years. When you need a construction company to ensure that work is completed on time, within budget, and with the interests of our client foremost in our minds, look to A.B. Edward Enterprises, Inc., our project managers and project superintendents, for your building needs throughout the entire Chicagoland area.
Design-Build
With a design build method of procurement, we provide a single point of responsibility for the complete design and construction of your project. We've fostered extensive, effective working relationships with the area's top design professionals which allows us to deliver projects faster and with superior cost control.
"Pre-Construction
Planning a construction project is a complicated process requiring a significant commitment of time, energy, and funds. Our team's knowledge of the building processes along with our experience with site selection, due diligence, zoning, space planning, conceptual estimating, and coordination with municipalities can make all the difference in a construction project
Construction Management
Under the construction management model, we act exclusively as our clients' agent to oversee and manage entire projects, even when they choose to maintain agreements with their contractors. In these instances, we are there to ensure clients are satisfied with both the construction process and the end product. We have the experience and record of results to hold contractors to the highest standards.
Interior Construction Renovation
We deliver the construction and remodeling expertise tenants need and want on a daily basis. In fact, some years, we undertake as many as 100 improvement projects with tenants still occupying a share of that space. We get the job done with a sensitivity that minimizes or eliminates disruptions to their routine and profitability — and we don't let them down.
General Contracting
A.B. Edward Enterprises, Inc. is capable of identifying and partnering with talented firms who can produce the most cost-effective solutions for any given project. We maintain a seasoned field staff capable of performing the full spectrum of general construction activity and our project managers are equally experienced with diverse backgrounds that bring cost-saving, quality-delivering solutions to any worksite.