Chicago Siding by James Hardie
You know that your own home may need various types of repairs and you have probably contacted different contractors for price quotes and advice. But the real question is how do you know which kind of house siding is the best? From the fiber cement, to the real wood, to the engineered wood, to vinyl, the choices are indeed limitless. It is good to know that there are long lists of siding providers you can choose from. If you are living in Chicago and want to make your house look even more pleasing to the eyes, why not consider James Hardie Siding Chicago.
The day has finally come when you just cannot stand to look at your old house another minute. You absolutely knew the day was coming, yet you just kept putting it out of your mind. You are aware that your house needs some work. The ultimate key is not to settle most especially when it comes to selecting siding right until you already completed proper research and explored all the possible options. Choosing siding is one of the most important decisions to make. This is probably the main reason why it is always advisable to look for the best siding provider. If you always want to get what you pay for, trust nothing but James Hardie Siding Chicago.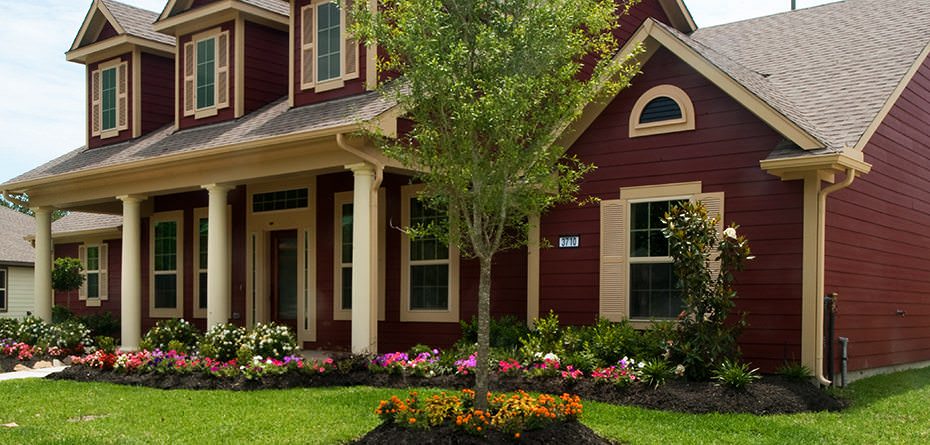 Why Choose James Hardie Siding Chicago
As among the most popular siding brands for both commercial and residential properties, James Hardie Siding Chicago has been utilized of about six million homes all across the United States. This is probably because of the fact that it primarily offers strength, beauty, and durability, while protecting different houses as well as commercial properties in various types of climates. Since it is fabricated from the fiber cement, the siding is mainly manufactured in order to provide more specific performance attributes that are directly relative to various types of climates.
This is made even better because James Hardie Siding Chicago is manufactured in different appearances and textures and most of all sold with extensive warranty, thus guaranteed to last for many decades. Usually referred to as the Hardiplank siding, this one of kind billing material is very versatile for nearly any of the types of exterior structure application.
There are many good reasons why this siding is the best option you can consider and some of them are as follow:
Made of Non-Combustible Materials
James Hardie Siding Chicago is made out of fiber cement materials. This only means that it cannot melt or even get damaged most especially when exposed to the heat.
Comes In Wide Range of Colors
The best thing about this is that it is mainly offered in different colors to choose from, which in turn will meet all your needs and expectations of a very architectural specification when it comes to building remodeling commercial properties or even homes.
James Hardie Siding Chicago is primarily manufactured in variety of aesthetically styles as well as designs. This is the main reason why it can definitely create instant curb appeal through realistic deep wood grain pattern or flat finish.
Since the durability of fiber cement is very strong, you can be certain that it would last for many decades without creating cracks or running.
The intense color of this siding certainly provides ultimate performance. The proprietary process of the company is the main reason why it creates durable siding product due to its multiple consistent paint's coats in order to successfully meet the demands of various climate conditions on the structure of the exterior. The consistent finish that James Hardie Siding Chicago has offers long-lasting properties, which in the first place are designed to last for up to two times as long as the traditional painting.
The coating that it has is baked-on to ensure that it will provide optimal durability as well as long lasting resistance in order to prolong exposure of on the contact moisture or even freezing most especially in the harsh climates. This kind of technology mainly provides both color accuracy and color matching, finish longevity, consistent paint application, and fade resistance.
If you are still doubtful whether or not to utilize James Hardie Siding Chicago for your home, here are some its advantages that will help you decide.
Aside from the fact that this is a non-combustible siding, this has been accepted for the fire-rated building. It makes it a more secure choice compared to vinyl siding, which will burn or melt most especially if it is exposed to significant heat sources or flame.
This siding is undeniably versatile when it comes to its colors. It primarily uses ColorPlus Innovation finishes, which are baked on to provide for up to thirty percent far better fade resistance than any other options.
This is also extremely long-lasting and this is all because of the fact that it is five times much thicker than the vinyl siding. James Hardie Siding Chicago will not only make your siding last for long, but also suggest that your own valuable home or property will definitely be much better protected.
By using this siding, you will for sure have the ability to take advantage of 30-year transferrable product service warranty aside from 15-year finish guarantee, which in the first place will cover the paint in addition to the labor. Most of the homeowners who use this siding also have the tendency to pay about fourteen percent less on their own home insurance premiums compared to those who use vinyl siding.
If you are among those homeowners or commercial property owners, this is now the best time to take advantage of the benefits upon using James Hardie Siding Chicago. This will surely make your home even more appealing, while ensuring that it will last for long, which is something you can be very proud of.
Brace yourself to experience the amazing benefits that it will give, which in turn will satisfy you the most. So what are you waiting for? Try this as early as now and be amazed on what the result will be.
James Hardie® fiber cement products combine beautiful design with high performance. Time and time again, they beat out competitors on both curb appeal and durability. Enter your Zipcode below to see all of your available James Hardie options. A.B. Edward is a James Hardie Preferred Remodeler.
Here are a few more articles we are recommending for you.
Are you in need of a repair or replacement?
Are you a previous client of ours? We would LOVE to hear your feedback!
Read some of our latest reviews online: