Thinking about Buying Cedar Shakes?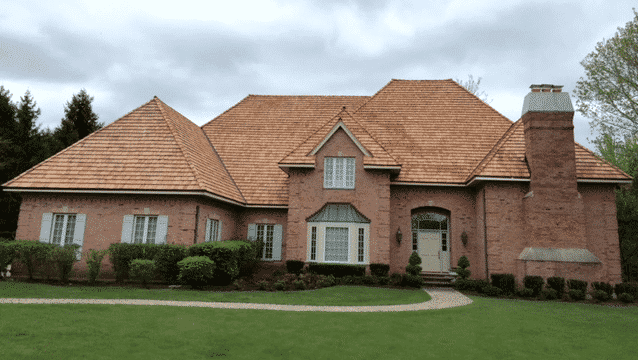 If you're building, repairing, or replacing your roof, it's best that you take the time to really understand the material you're choosing.
Cedar shakes, for example, come with their own set of maintenance and ownership considerations that you should look into to make the best of your purchase. Not everyone will tell you everything you need to know about cedar shakes, and that's why we've come up with this list of what you should be aware of before you pull out your wallet.
1. Lifespan – The average cedar roofing will last you anywhere between 30 to 40 years without repairs or replacements, depending on how well they're installed, the environment they're exposed to, and the effort that's put into maintaining them. But if you're able to optimize conditions for your cedar roofing, you can expect it to last up to 50 years before you need to avail of your first cedar roof repair.
2. Insurance – Cedar wood is highly flammable, and is commonly used in campfires because it's very dry and dense. That said, your insurance company might step up your premium because of this hazard. But there are ways you can steer clear of the extra cost, and that's by using a flame proofing finish to coat your cedar shakes. While you're at it, make sure to check the other finishes you can avail of to make your shakes last longer.
3. Maintenance – Cedar shakes need to be cleaned at least once every 4 or 5 years. There are some options available, but the most common and most effective is pressure washing. Before you blast away the filth and grime however, be sure to ask about the appropriate pressure washing settings to use to avoid damaging your cedar shakes.
4. Cost – A cedar tree takes about 200 – 400 years to mature, which is why this resource is slowly but surely becoming more and more rare. That said, it's important to keep in mind that cedar wood roofing might not be as affordable as other types of roofing. But what it poses in terms of price, it makes up for with durability, longevity, and of course, aesthetic, making it an ideal investment for any homeowner.
5. Repairs – There will be a time when your cedar roof will require repairs, and when this time comes, it's best to make sure that you hire the right guys for the job. Be sure to shop around and look into the specifics of each cedar roofing contractor you find to get the best bang for your buck. A good cedar roofing company won't only put your cedar shakes back in top shape but will also ensure that you won't need a second repair well into the future.
Looking for the right cedar shake roofing companies to help with your installation, repair, or replacement?
At A.B. Edward, we provide superior services guaranteed to give you more than just your money's worth. Experience a problem free service that lives up to your standards and give us a call today! (847) 827-1605
Here are a few more articles we are recommending for you.
Are you in need of a repair or replacement?
Are you a previous client of ours? We would LOVE to hear your feedback!
Read some of our latest reviews online: