[divider height="30″ line="1″]
We have been providing roofing, siding, gutters, windows, masonry and all exterior services to the Barrington, IL area since 2003.  We will provide roofing services, roof repair services, re-roofing services in Barrington IL. We also offer roof maintenance and roofing inspections. We have an unblemished A+ BBB Rating and are an Angie's List award company.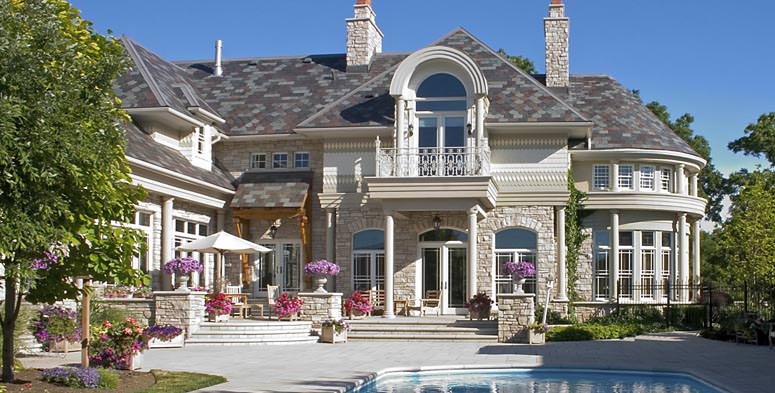 Barrington siding repair and replacement contractors are contractors who fix siding in order to improve its appearance and its functionality. When siding gets old and/or damaged, it won't perform as well. It won't offer the same level of protection against the elements. This is why finding a good Barrington siding company as soon as you need repairs will be the smartest way to protect your home investment.
For most of us, a home is the biggest investment that we ever make. When we take good care of our siding, we are safeguarding resale value and we're also making sure that our homes are as comfortable as possible. Without siding which is in good working order, our homes may be affected by water damage or have other problems, as a result of siding which isn't protecting our residences as it should be.
Now, let's talk about what the most respected siding repair company Barrington will offer. This company is known as A.B. Edward and it gets great reviews from community members. It's also an affordable choice and the company has years of experience providing Barrington residents with installation of new siding, siding repair and siding replacement. This company has all of the right services, as well as customer service of the five-star variety.
If you want the ultimate in workmanship, with great materials, for a price that you can really afford, you'll definitely benefit from checking out this established and trusted siding company today. Lots of information about its services is available via its official website.
There are other contractors for siding repair services in the area. However, few have the same stellar reputation. For this reason, you'll do well to consider hiring A.B. Edward Enterprises, Inc.
Look for Years of Experience
When it comes to siding repairs, it's really important to select a company which offers a lot of experience. Don't choose a fly-by-night company. Any siding repair company Barrington that you choose should have a proven track record. A newer company may employ inexperienced technicians who aren't able to perform expert siding repairs in a prompt and professional manner. It's much smarter to check out some companies and then see which one has been serving the needs of Barrington-based clients for years. It's really the secret of finding an established and reputable firm.
Aside from experience, you should be looking for a Barrington siding company which provides full services. In other words, you should be able to access new siding, siding repairs, siding replacement and other popular siding services. You shouldn't have to go to more than one company in order to get the services that you need. It's nice to build a relationship with a siding repair company Barrington. Then, when you need another service, you'll already be familiar with the company and its technicians. Barring siding replacement is just one service that an excellent siding company in the are will offer. Barring siding repair is another. It's best to avoid companies which specialize in just one service.
A lot of customers choose between James Hardie Siding Barrington and A.B. Edward Enterprises, Inc. A.B. Edwards probably has the edge in terms of experience, customer service and great prices. However, you should feel free to comparison-shop. Smart consumers look at a couple or a few Barrington siding contractors before they make a final decision about which one to hire. Some collect quotes from all companies that interest them and then look for the lowest price.
As long as all companies that quotes are collected from have strong reputations and experience, this is a good way to do side-by-side pricing comparisons which lead to savings on the cost of siding repairs or replacements. All Barrington siding companies are not created equal.
Find a Contractor Today
Now that you know more about Barrington siding contractors, why not find the right one today? Now that you know what to look for, you'll be able to find a company which really delivers. The key to enjoying superb service is as simple as doing some quick research before you hire. Also, if you have questions, just contact the team at A.B. Edwards today. This company's staff members have tons of experience and they'll be happy to answer your questions.
ColorPlus | Hardie Plank | Hardie Shingle| Hardie Panel | Hardie Trim | Hardie Soft | Interactive Project Location Map

We offer: HardiePlank® Lap Siding, HardieShingle® Siding, HardiePanel® Vertical Siding, HardieTrim® Boards, HardieSoffit® Panels, and Professional Design Siding. Call Harris Outsides today to obtain a totally free quote on having Hardie® Siding set up on your house. We are a James Hardie Preferred Contractor in the Chicagoland area