5 Signs of Winter Home Damage: A Spring Inspection Checklist
What to look for on the exterior of your home after a long cold winter.
Snow, ice, and freezing temperatures can take a costly toll on the exterior of your home. In fact, national losses from winter home damage caused $1 billion in 2016. Now that the harsh winter weather is behind us, it's time to inspect what Old Man Winter has left behind. Doing so can help you protect your home and prevent unnecessary expenses down the road. Here are five signs of winter home damage that may require repair or replacement services:
1. SIDING DAMAGE
It doesn't matter if your home has vinyl, aluminum, or cedar siding, our Chicagoland crazy cold winter temperatures and blowing snow causes your siding to loosen and pull away from your home's structure. Are you experiencing bulging or loosening siding? That is another sign you want to call us (847) 827-1605 to perform siding repair services or siding replacement all together. You will not only protect your biggest investment, but also improve your curb appeal. We do offer FREE Estimates on any replacement siding as well as carrying all major siding brands. Take a look at our Siding Frequently Asked Questions page for more information.
2. ROOF DAMAGE
Chicago winters are rough on a home. This year we got the heavy snow, ice, hail, wind and ultra low extreme cold that wreaks havoc on roofing systems. Now that spring is here, it is a perfect time for you to go outside and visually inspect your roof. If you see any of the following issue below, it might be good to get a paid inspection of your roof. Our roofing crews give a thorough inspection and report on what needs to be corrected. We also offer FREE Estimates on any roof replacement.
The shingles are curling.
Entire shingles are missing.
The shingles are cracked.
You're finding granules in the gutter.
The shingles are covered with moss or algae.
You can see sunlight from your attic
The entire roof is sagging
3. FOUNDATION DAMAGE
Unfortunately your home's foundation is always at risk after such a cold winter. Small cracks in the concrete can cause winter home damage from moisture infiltration. When this moisture freezes, the foundation of your home can crack and lead to structural issues in the future. It is good to look around your house and look for visible signs of damage.
4. GUTTER DAMAGE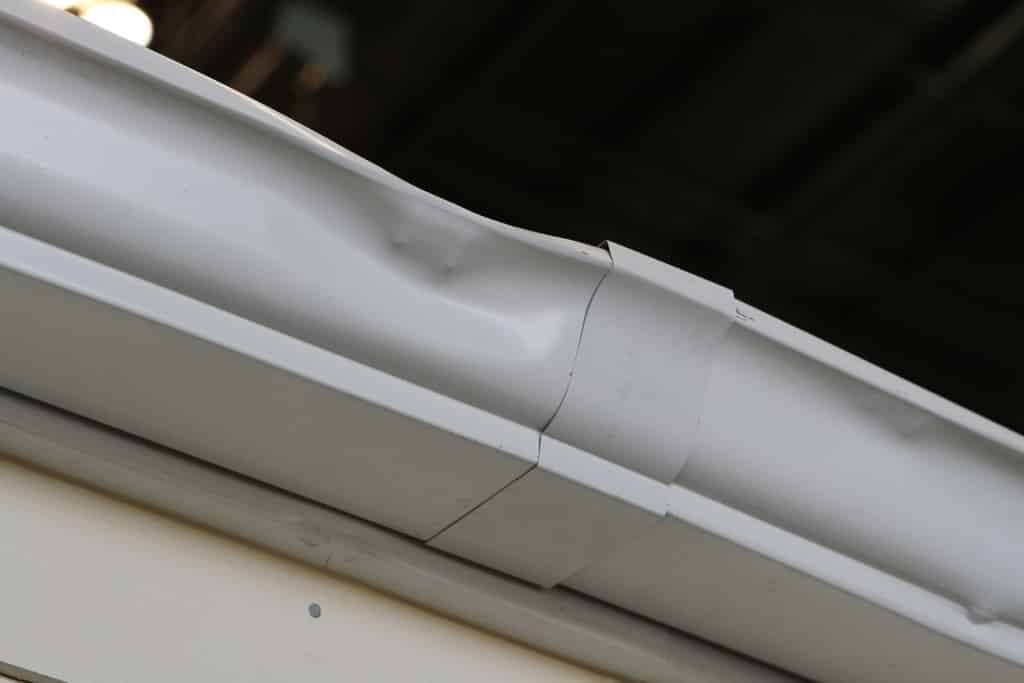 Your gutters are designed to direct rainwater away from your home and prevent issues such as foundation damage and structural problems. Icicles, snow, and ice dams can damage your gutter system and prevent it from performing its job effectively. If you notice small cracks, signs of mildew around your home's foundation, peeling paint or sagging gutters, it may be time for gutter repair or replacement. It might be time for gutter repair services if you are seeing any of the signs above. We also install new gutters and carry all major brands including a FREE gutter replacement estimate.
5. WINDOWS AND DOOR DAMAGE
If frost appeared on your windows or doors this winter season, inspect them closely for water damage. When the frost melts, moisture can settle into the casings, trim, or drywall and cause warping. Talk to our window and door sales team today about protecting your home from winter home damage with replacement windows from A.B. Edward Enterprises, Inc.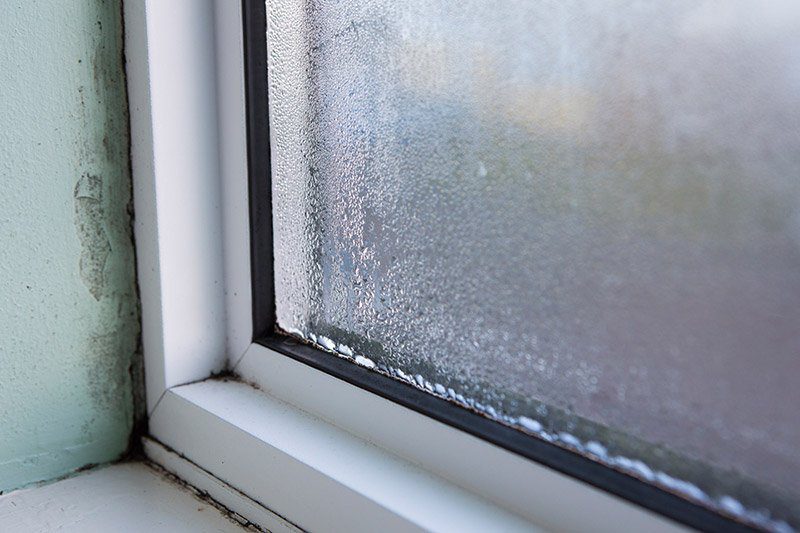 Now that you know the types of winter home damage to look for, carefully check the outside of your property to identify any areas that may need to be repaired or replaced.