Improve Your Home's Exterior In 7 Proven Ways
When preparing to sell your home, you have a lot on your mind. One of the most pressing concerns is how to improve your home's exterior. Your home's exterior directly affects your property's curb appeal, appraisers' estimates, and what buyers are willing to pay.
If you want to improve your home's exterior, look no further. Here are seven smart ways to do just that.
1.) Improve Lighting
Your home's exterior lighting defines its ambiance and appearance, especially at night. There are endless options for lighting up your yard and home in ways that are appealing but energy-efficient. Solid lighting can change the whole feel of your home. Ground lights can accentuate landscaping like trees and gardens, while porch lights and soffit lights can outline the architecture or create a welcoming look. Adding a light near your home's address sign also helps visitors find you. Finally, having appealing windows helps improve your home's exterior, especially at night.
2.) Garage Doors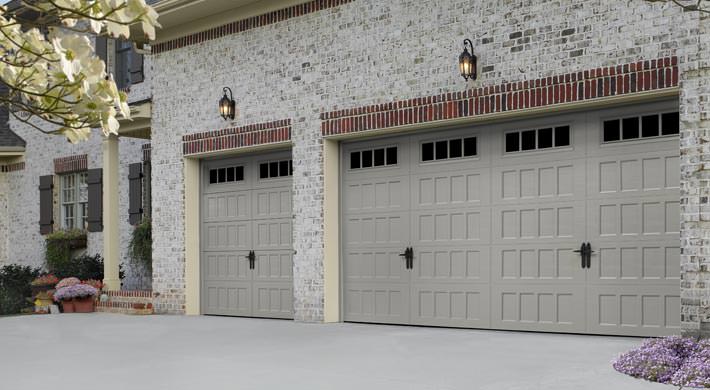 If your home has a garage, especially one that is visible from the street, make sure it fits aesthetically with the rest of the house. A new coat of paint that matches your home or yard helps blend your garage doors into the surrounding area. Additionally, improving your garage doors' appearance can improve your home's exterior to a surprising degree. There are a variety of styles of paint, siding, and more to help customize your garage so it fits right in.
3.) Integrate Flagstone
Integrating flagstone into your stairs or front porch adds a lot to your property value. Flagstone is a great permanent addition for intemperate climates and lends some aesthetic weight to your entryway. You can also spice up your deck to give it a solid, timeless look.
4.) Paint It a Dark Color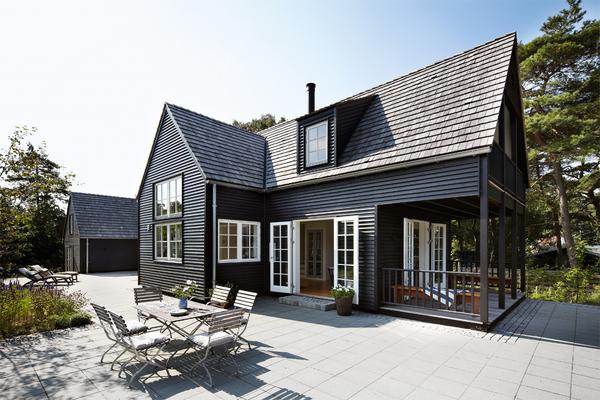 An interesting psychological phenomenon is that many North Americans tend to associate darker colors with sturdiness and strength. Painting cement parging close to the ground or adding a black planter front and center are also smart moves. Contrasting colors help your house stand out and appear balanced.
5.) Plant a Flower Garden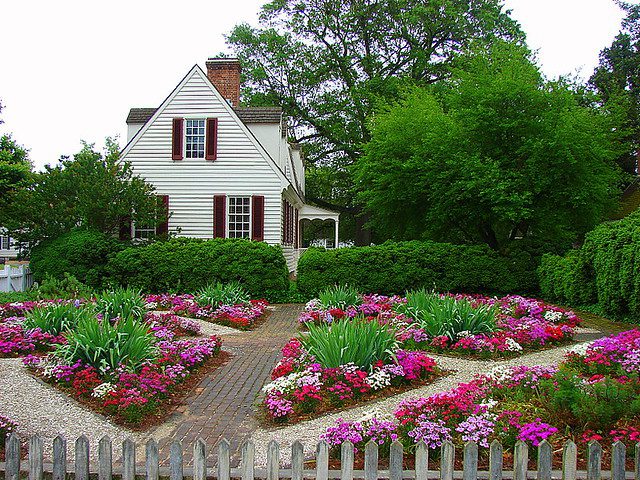 Strategically placed landscaping touches can make your home look bigger from the outside. Well-kept and tastefully placed gardening can also drastically improve your home's curb appeal. When your home's yard is well cared for, it goes a long way toward impressing potential buyers.
6.) Utilize Permanent Planters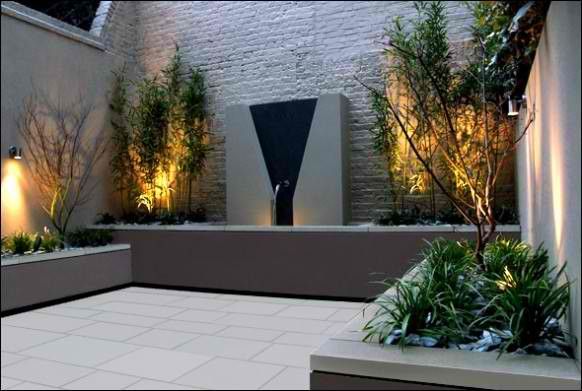 Gardening can be made much easier — and more appealing — by placing a few permanent planters at the front of your home. These can add the look and feel of a well-kept garden without as much work. This can be a great way to add contrasting colors to your home's entry. It also means that you can utilize planters in every season, whether with plants or merely by decorating them in colder months.
7.) Renovate Your Roof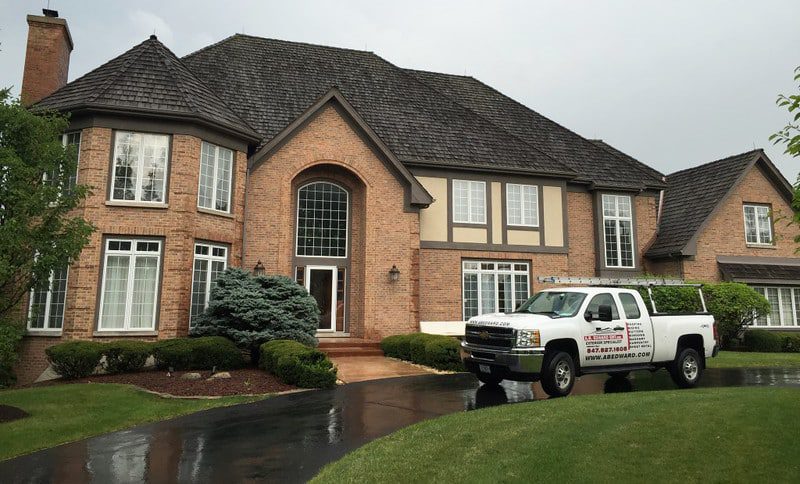 While a new roof is no small investment, it can go a long way in improving your home's exterior. Make sure to do proper research on reliable local roofing companies for any roofing projects. There are more textures and styles of shingles on the market today than ever before. This lets shingles look thicker and more attractive. Dark roofing is a better option now that it used to be since improvements in heating, venting, and shingle design have largely negated their drawbacks. This is great news since darker shingles often cover up markings and discoloration more effectively than lighter shades.
8.) Upgrade or Replace Your Front Door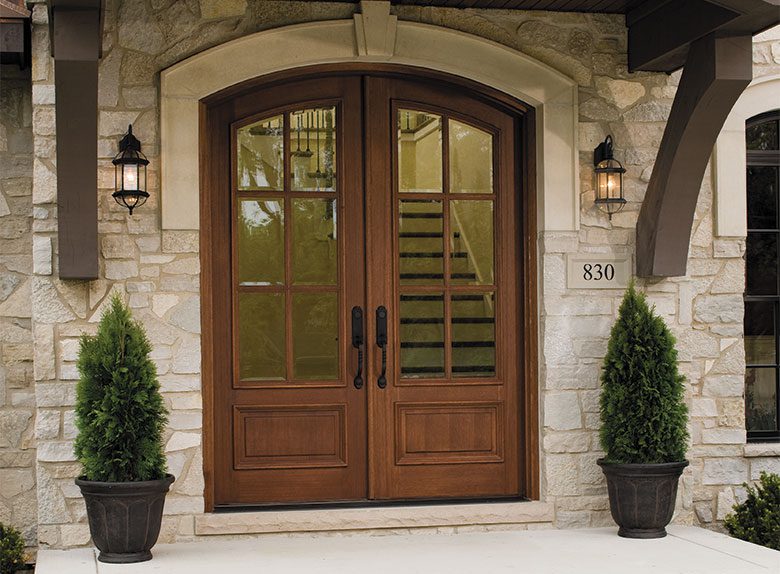 If your front door is beginning to look worn, consider giving it a new coat of paint or stain. If your door has aged poorly, a new coat might not do the trick. Replacing your front door with something more inviting and aesthetically pleasing is a quick and easy way to change your whole home's appearance. Naturally, the front door is one of the first things people notice from the street.
If you plan on doing more renovations, save replacing or renovating your front door for last. That way you can be sure your new door fits the overall look and feel of your home.
9.) Install a Gate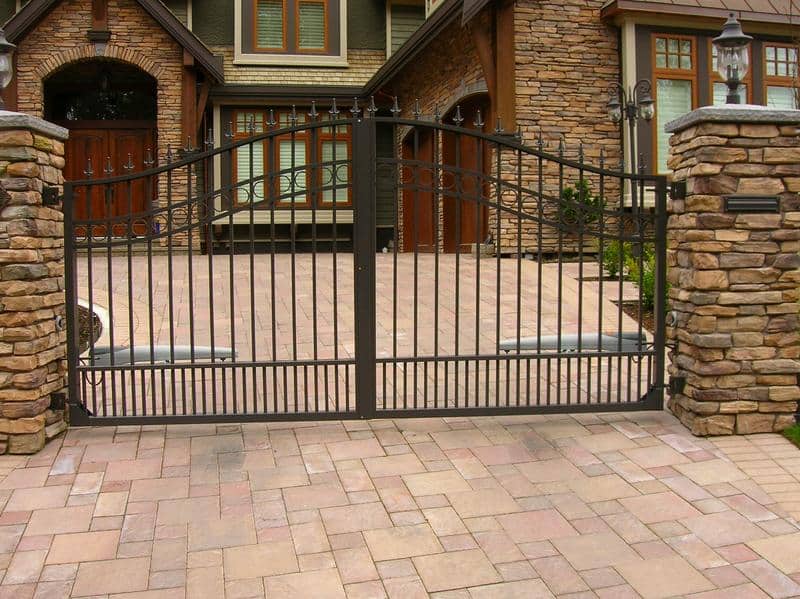 Nothing tops off a sidewalk like a tasteful gate matched to your fencing. Gates can be wood or metal, and they add charm to your home's aesthetic. Landscaping in front of and behind the gate adds further dimension, helping to catch attention from the street. It makes your front lawn feel more complex and dynamic, too, helping it stand out.
10.) Get a New Mailbox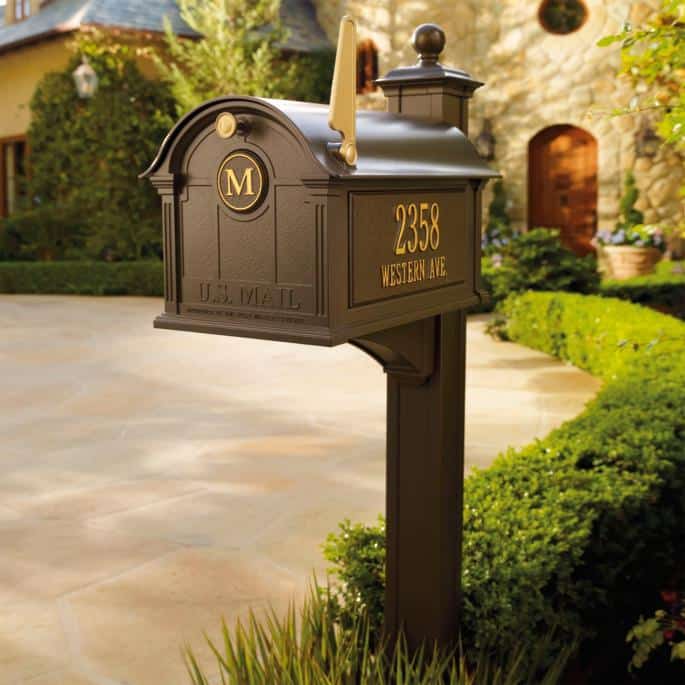 Most mailboxes are placed right in front of your home at the street or hanging by the front door. Unfortunately, mailboxes have a tendency to be unattractive. This is exactly why sprucing up your mailbox is such a good idea: It can immediately distinguish your house from every other home on the block. Decorate landscaping around your mailbox is another nice touch.
11.) Repair or Replace Your Deck
Decks are always an attractive addition to homes because they let residents enjoy the outdoors, entertain guests, and add character to the property. However, like anything else on your home's exterior, your deck will suffer with age. Railings are often the first thing to become damaged, so replacing them with deck cable railings is a smart move. Deck cable railings look more modern than older alternatives. They are also made to be more durable, so they will outlast your previous railings by years. If you decide on deck cable railings, have a professional install them. Installing deck cable railings can be tricky and doing it yourself makes problems more likely later on.
12.) Cover Your Entrance
Adding a covered entrance is an attractive feature that helps your entryway stand out from the street. It also serves many practical uses like protecting you from the rain and the hot sun. Covered entrances do not need to be massive to improve your home's look. In fact, sometimes less is more. Adding a small portico can give your entrance more definition.
13.) Install Window Boxes
Window boxes are a wonderful way to help your home stand out from your neighbors. Window boxes can be bought pre-constructed or built at home from materials like wood and copper. If you are not the DIY type, professionals can easily install window boxes wherever you like. Seasoned contractors can help you pick out window boxes that fit your overall exterior. They will also know how to properly anchor them so that they stay secure.
14.) Redo Your Driveway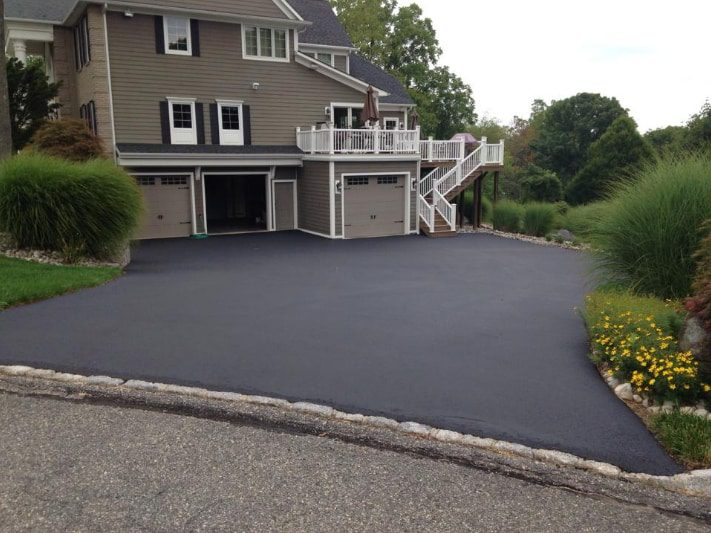 Driveways are often overlooked as long as they are in good condition. If your driveway is roughed up from weathering or does not match your home's exterior, it can hurt your curb appeal. Stained concrete, brick, and masonry can be matched to various home styles to create a long-lasting driveway that looks inviting.
Here are a few more articles we are recommending for you.
Are you in need of a repair or replacement?
Are you a previous client of ours? We would LOVE to hear your feedback!
Read some of our latest reviews online: